When it comes to keeping costs down, many businesses view outsourcing electronics manufacturing as an effective way to do so even if it does seem like an additional cost on the surface. The cost of outsourcing to an electronics manufacturing service can be offset by a number of advantages, such as helping streamline your manufacturing processes, allowing you to make more efficient use of your own resources, and ensuring that you get the parts you need for production by your deadlines.
However, one thing that you should be wary of is trying to save money by choosing an electronics manufacturing service that offers the cheapest contract.
Recommended : Unlock Your Small Business Potential with VoIP Call Services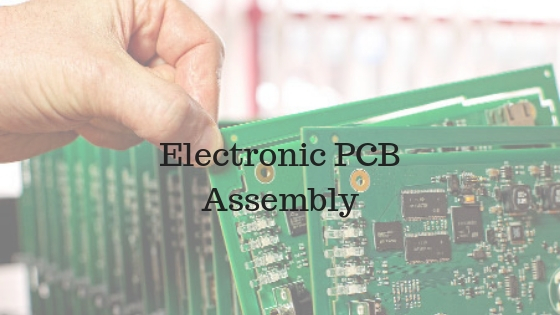 Other Factors to Consider Outside of Cost
While you may save some money by going with the most affordable electronics manufacturing service available, doing so is a real risk. The following are a few things to look for in an electronics manufacturing service that are more important than the cost:
1. Quality
When you choose a more affordable electronics manufacturing service, you risk affecting the quality of your components. Look into the type of quality assurance that the service can provide. Where do they get their materials from? What kind of equipment do they use (how up-to-date and modern is their equipment)? Do they provide a project manager that helps overlook the production of your electronic components?
When you go with a more affordable service, the quality assurance process may not be as comprehensive. Depending on the complexity of your components, this could come back to haunt you if there are recalls or product returns as a result of faulty production or parts.
2. Location
You may find that an electronics manufacturing service overseas offers more affordable production services than a service located closer to you. This tends to be the case in countries where labor costs are much lower. But keep in mind that while you may save money as a result, it could take a lot longer for your components to reach you. A slow turnaround could end up costing you if there's a high demand for your product.
3. Capacity
Consider how many components you need to be produced and how quickly you need them. Some manufacturing services may not have the capacity to take on high volume projects, which means that even if they are more affordable, they could end up falling behind schedule.
4. Finances
Always look into the finances of a manufacturing service. They may be offering highly affordable rates, but those are going to do you no good if they're running out of money and aren't able to purchase supplies or maintain their equipment. They may even be offering lower than usual costs because they are in desperate need of money to keep their manufacturing service afloat.
Recommended: Using Tech to Encourage Remote Working
Finding a Balance Between Cost, Speed, and Quality
The previously listed items are things that you'll want to look into when comparing electronics manufacturing services and that should play an important decision in your choice. However, that doesn't mean that cost shouldn't be an important factor. You still have a budget to adhere to. Generally speaking, there are three basic goals for outsourcing your electronics assembly: obtaining the best price, the best quality, and the fastest speed. However, you can only really choose two of these three.
1. Price and Quality
If you're not behind on orders and have some leeway when it comes to your production schedule, then you'll want to emphasize price and quality. Why wouldn't you want the highest quality components for the most affordable price even if you have to wait a little longer?
2. Quality and Speed
If you need high-quality components for a product that is in high demand, then both speed and quality matter. You may end up going with a more expensive manufacturing service, but this could be offset by the units you'll sell as a result of the demand, whereas you may lose money if you can't keep up with demand due to a lack of speed in the production process.
3. Price and Speed
Believe it or not, but there are a few situations in which quality may not be the most important of the three goals. For example, if the product your building is a $2 consumer item, then the standards of quality for its components may be lower. Price and speed may be more important in such a situation.
Cost is something that you'll want to consider when outsourcing to an electronics manufacturing service. However, it's not the only factor to consider — and depending on what your situation and needs are, it may not be the most important factor either as far as your electronic assembly is concerned.
Recommended: Why security and cost are the deciding issues when evaluating MPLS vs. SD-WAN