There seems to be an endless stream of research and survey statistics that reveal the importance employees place on flexible working.
As many as 42 percents of employees would leave their current role for flexible working, including remote working, arrangements.
In America, the third Tuesday of October has even been named National Flex Day, falling within National Work and Family Month.
Across Europe, 30.2 percent of employees are given the option of working from home by their employers. The Netherlands, in particular, is leading the way with the option available to 40.1 percent of respondents to the latest survey conducted across six European countries by the Payroll & HR services provider SD Worx.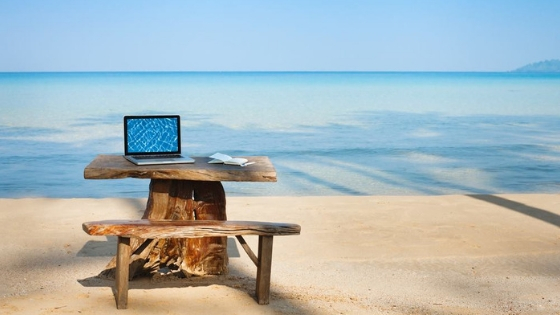 Having the right technology in place can not only allow you to track employee pressure points and aid retention, where for example remote working may be a solution but aid and enable it to become a reality.
Areas to consider include:
Communication:
Remote workers have less interaction with colleagues and need opportunities to share ideas, information and build relationships.
Technology platforms such as Slack, Basecamp and Zoom can be immensely helpful in keeping teams in touch and up-to-date.
InVision, a fully remote software company with 700 employees working in 20 countries, suggests generating areas for the #random chat to replicate the nature of workplace discussion when sitting desk-to-desk with colleagues.
Collaboration:
File management applications and file sharing software are key if colleagues are to be able to work on team projects.
Google Drive is a tried and tested option for cloud file storage and sharing, for example. An accounting package that allows any time, anywhere and on-any-device access to systems and data could be a worthy consideration to allow colleagues to work with the same information at the same time. Not only will it equip remote workers but also ensure cross-departmental sharing of accurate and relevant data from the warehouse through to senior executive suite.
Security:
With workers accessing data and systems from many different locations cyber security is one key and obvious challenge.
In a study conducted by IDC for Akamai, more than half of respondents (56 percent) ranked security breaches as their greatest challenge around application access, even as they acknowledged that providing that level of access is an absolute necessity.
Password management tools are also a consideration with options such as LastPass and Dashlane among those available.
Distraction reduction:
With the pure volume of tasks workers are generally juggling in the modern world and the number of potential distractions, remote workers and indeed those in the office may decide distraction reduction apps could be of benefit.
SelfControl is a free and open-source application for macOS that lets you block your own access to distracting websites, your mail servers, or anything else on the Internet. Just set a period of time to block for, add sites to your blacklist, and click "Start." Until that timer expires, you will be unable to access those sites—even if you restart your computer or delete the application!
Freedom is another example. Aptly named when that is what remote working is often all about.