Have boredom stroke you hard this quarantine? Are you also craving for a fun time like others? If that's the deal, then throwing a party will suffice your desires. A fun-packed time with friends and family will fill our dull lives with colors. It can be a barbeque or a themed party; planning any of them will put a lot of arrangements on your shoulders.
You have to make sure the venue is clean, select appropriate dishes, get the right quantity of food, but never the least modes of entertainment. Once you dive deep into the small details, it may seem like only a professional party planner can handle it. But truth be told, any individual can host a successful party, especially at their venue and the theme of their choice. Nowadays, technology rules our lives in one way or another. So, it is only natural that you would want to incorporate it as a theme for your next party.
One might ask the question, how can I incorporate technology to uplift the atmosphere of enjoyment? Well, put away your confusion and brainstorming, since it's not as difficult as it seems. Today we will share with you seven tips for organizing a tech-themed party. These seven tips are listed as follows: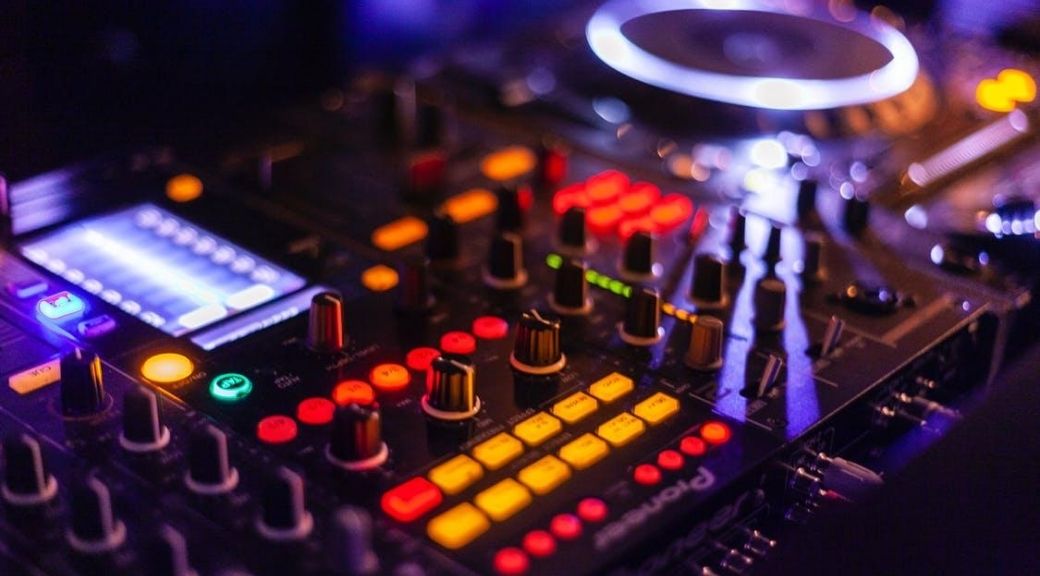 Set A Budget
Due to the presence of technology, this party is not going to be cheap. A spending limit can determine how you move forward. You have to keep in mind the number of guests you wish to invite the venue's cost, the food, and the entertainment. Start with a small budget, but prepare yourself to adjust it if required.
For example, if you wish to invite 15 people to your party and set a budget of a thousand dollars, divide 1000 by 15 to find every guest per head cost. The per-head amount is the best way to determine food, gifts, and entertainment costs. Also, as it will be a tech-themed party, you have to consider the cost of additional entertainment equipment such as computers, iPods, a projection screen, and other related gadgets. Once you decide on a budget, you can then move forward to the next step, sending out invites.
Send Out Digital Invites
As your party will follow a tech-based theme, it will be fantastic to send out digital invites to your guests. Parties usually generate a large of waste paper, due to the presence of hardcopy invites. Sending out digital invites will allow you to embrace your love for technology and be environmentally-friendly in the process.
Instead of giving away physical gifts to your guests, consider handing out virtual gifts such as eBay gift cards or iTunes prepaid cards. If you do not know how to create a digital invitation, you can always hire a graphics designer to do the job for you.
Bring Out The Karaoke Machine
There's no need to hire space at a karaoke bar and wait for your chance to come up on stage. Instead, go out and buy a small karaoke machine, or better yet, get an audio interface and plug two microphones into it, then hook it up to your computer. Now sing along with your favorite tunes as they play on your home theater system or computer speakers.
You can also save the time and effort involved with buying DVDs by opening up YouTube on your internet browser and searching for your favorite tunes to sing along. Best of all, it will be free.
Do Not Forget Video Games
Break out the controller and gaming console and mix it up. It is one of the best ways to introduce tech to your party. Traditional fun group games such as Mario kart and Super Smash Brothers are suitable for children and adults who want to have fun. You can also introduce some form of physical activity by taking out a Nintendo WI or PlayStation Move, allowing your guests to work up a sweat and have fun at the same time.
Dance Away
Whether it be a tech-based theme party or a traditional birthday party, no party is complete when your guests do not bust a move. Bust out the speakers and your favorite tunes and see your guests dance away all night. You could hold a dance-off with the winner getting a prize such as a virtual shopping gift card.
To take things one step further, you can hire a DJ to mix up tunes for you. You can also ask your guests to bring along the music of their choice.
Calling For A Theme Dressing
There is no better way to celebrate technology by making it the center of everyone's focus. To achieve such a thing you can ask your guests to wear shirts to the party with some technological equipment printed on it. It can either be a mobile device of their choice, or even a picture of computer hardware. Nothing more will show off technology than an individual wearing on in his or her chest.
Movie Time
Lastly, no tech-based party will be complete without a movie showing. To keep relevant to the tech theme, you should consider making your movie choices accordingly. Invite your guests over to enjoy some nachos and popcorn with their favorite tech-based movies.
Movies such as Back To The Future is the perfect choice for tech lovers as it shows the aspect of time travel, and that is relevant to the tech-based theme.
Final Words
The idea of attending theme parties are always mesmerizing for people. Nonetheless, the host needs to start preparing for it weeks ago; the arrangements are all that matters. Updating oneself with the latest technologies and trending gadgets to attract the attendees is a fantastic chance to show your creativity. Despite all these details, the music, food, and fun fill the atmosphere with unlimited pleasure.