Omnichannel marketing is a way to communicate with customers on their terms, moving seamlessly from one platform to the next with relevant content tailored to each customer. It's more than a buzzword in the industry. We'll look at why omnichannel messaging inspires trust in a customer and how other brands have used the strategy to net better brand experiences across the board.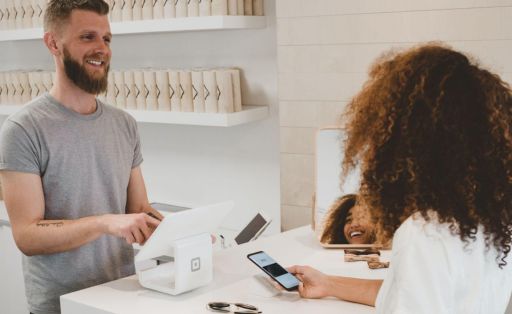 Building Customer Loyalty Through Omnichannel Communication
Most brands know what customers are looking for from brands they trust, largely because they're run by people who have relationships with different types of brands. Trust comes from consistent, relevant engagement, which customers know can be done across devices and platforms. Customers want to be seen and heard, and they want to know that the company will do what it can on their end to hold up its end of the bargain. This does not mean that customers expect perfection, though it's worth noting that many customers do have higher bars than ever before.
Omnichannel marketing is a way to connect with the customer on a deeper level. From text messaging to emails to social media videos, they get a better sense of how a brand is interacting with customers. If a brand's Facebook messaging is largely cheerful and sunny even when there are multiple complaints underneath them, it shows customers that the staff is largely checked out with their customers, happy to talk about their marketing promises but unwilling to address anything negative. On the other hand, a successful omnichannel experience highlights real benefits to the customer across every platform, and it doesn't shy away from the nitty-gritty of its products or services.
An omnichannel experience can also promote personalization. By segmenting customers, you can start sending better content to their devices, content that speaks directly to their needs without compromising the brand's core values or style. Companies like Mitto make it easier to set up these campaigns, so companies have a more streamlined way of executing their vision. Integrating tools into SMS campaigns, e-commerce platforms, and marketing efforts has made it simple to automate messages, increase sales, and identify key purchasing behaviors.
Successful Omnichannel Experiences
Inspiring trust through omnichannel marketing is not as easy as just reaching out on more than one platform. Companies need to be paying attention to what their customers have to say. For instance, a leading furniture company saw how hesitant customers were to buy furniture online, without being able to feel the fabric or test out its buoyancy. That's why they created a virtual platform that would let customers create a list of their favorite furniture before going to a brick-and-mortar location to try it.
From there, the sales team could easily access the list and then show off each piece. The customer's virtual choices were linked to additional product information online, which allowed them to answer questions they forgot to ask the salesperson. This company was able to increase its customer engagement by 55%. Other brands have managed to further blend in-person shopping with the virtual, making it easy for customers to track their orders, create wish lists, and see individual tutorials about the products they've purchased.
The takeaway is that inspiring trust through omnichannel messaging does not have to be a cookie-cutter experience from one brand to the next. The clientele of a makeup company will have very different needs than that of an accounting firm. If you're wondering how to start putting the pieces together, the right omnichannel software can give you all the tools you need to get started.