Catch every moment and save every experience 2019 brings to you with an excellent camera phone. When it comes to getting a smartphone armed with outstanding cameras Vivo is one manufacturing company you should consider. Their powerful cameras are further aided by sophisticated Artificial Intelligence software that works its magic behind the scenes to give you vivid, brilliant, realistic shots. But Vivo's expertise does not end at photography; the brand is a pioneer in smartphone technology and offers you features like In-Display fingerprint sensor, face unlock and FHD+ display too. You can find list of smartphone under 10,000 online.
When looking out for a Vivo smartphone to buy on EMI this year, make sure to visit the Bajaj Finserv EMI Network where you can buy a phone on EMIs starting from Rs.999. Here you can gain from stellar deals on over 1 million products brought to you by over 60,000 partner sellers spread over 1,300 cities across the country. What's more you can get all this at No Cost EMI, a feature that ensures you don't spend a single penny over the purchase price. Purchasing is as simple as selecting your phone and swiping your EMI Network Card!
With EMI financing of up to Rs.4 lakh you can be sure to start the year with the phone you were looking out for. Repayment is easy with convenient instalments that can be spread out over 3 to 24 months. Bajaj Finserv has over 2 crore registered members, a testament to the quick and simple documentation process required. If you aren't yet a member and do not have an EMI card, you can still buy a phone from one of the partner sellers by availing of in-store financing.
Recommended: Top 10 Android Phone Under 10,000 in India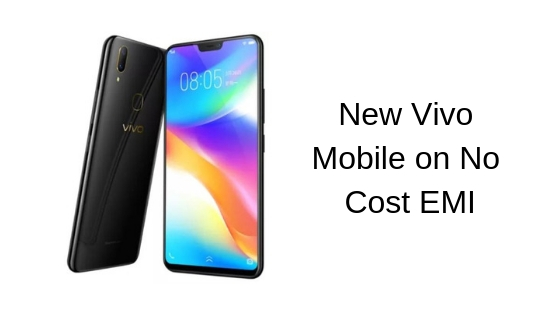 Vivo Mobile on No Cost EMI
Here are a few Vivo mobile phones you want to bring in this New Year 2019.
Vivo X21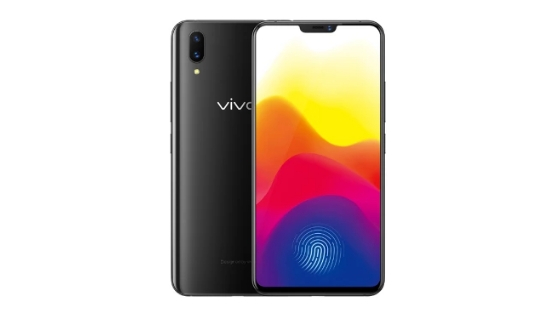 Front camera: 12MP
RAM: 6GB
Screen size: 6.28 inches
OS: Funtouch OS 4.0 (based on Android 8.1)
Back camera: 12MP + 5MP
Storage space: 128GB
Resolution: 2280×1080 pixels
Unlocking features: In-display fingerprint scanning, face unlock, numeric lock and pattern lock
Processor: Qualcomm Snapdragon Octa-Core processor
Battery: 3200mAh
PPI: 402
Charging speed: Fast charging
Key takeaways
The Vivo X21 flaunts a powerful camera system that comes paired with a top-notch AI technology. Taking pictures on this phone will be a treat thanks to brilliant features like Bokeh mode, group selfie mode, time lapse, palm capture mode, watermark, and mirrored selfie.
In-built with dual pixel sensors you are sure to click vibrant pictures even in bad light conditions.
The impressive In-Display fingerprint sensor on this handset not only makes application access quick and easy, but also ensures that you get more security for all your data.
The long-lasting battery life of Vivo X21 helps you use the phone for up to 12 hours and recharge it within 1.5 hours. The quick charging ability of the battery coupled with its capacity to retain charge for long hours makes this phone perfect for frequent travellers and busy professionals.
The AI Game mode of this mobile optimises your phone gaming experience with features like background calls that eliminates accidental screen touches.
Vivo X21 features a smart system personal assistant that tailors the AI technology to your practical usage habits.
Vivo Y71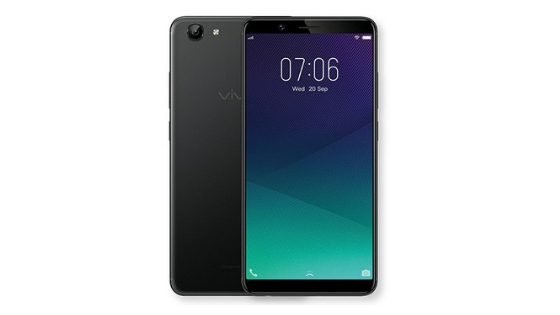 Front camera: 5MP
RAM: 3GB/4GB
Screen size: 6 inches
OS: Funtouch OS 4.0 (based on Android 8.1)
Back camera: 13MP
Storage space: 16GB/32GB
Resolution: 1440×720 pixels
Unlocking features: Numeric lock, pattern lock, face access
Processor: Qualcomm Snapdragon 425 Quad-Core processor
Battery: 3360mAh
PPI: 268
Charging speed: Regular
Key takeaways
Vivo Y71 features a casing design that has an impressive 84.4% screen-to-body ratio. This makes for a richer gaming and media consumption experience.
The sleek body of this phone is designed with a slight curve that fits better into your hands.
The cameras are aided by smart and adaptive AI technologies that factor in parameters like age, skin tone, gender and texture to give you optimised results for all your photos.
Added to this is the Face Access feature that not only lets you access the phone quickly, but also arms you with an added level of security.
The Smart Split capability of this phone allows you to run apps side-by-side. So, now you can watch your favourite video on YouTube and chat on WhatsApp at the same time when you buy Vivo Y71.
Vivo Y53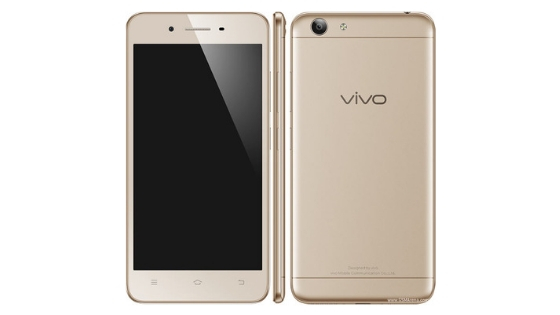 Front camera: 5MP
RAM: 2GB
Screen size: 5 inches
OS: Funtouch OS 3.0 (based on Android 6.0)
Back camera: 8MP
Storage space: 16GB
Resolution: 960×540 pixels
Unlocking features: Numeric lock, pattern lock, and fingerprint reader
Processor: Qualcomm Snapdragon 425 1.4GHz Quad-Core processor
Battery: 2500mAh
PPI: 220
Charging speed: Regular
Key takeaways
Vivo Y53 is a feature-packed smartphone that comes at a small price tag and perfectly fits within your budget.
Get up to 32-MP resolution photos with an 8MP camera that supports the Ultra HD technology.
Memories in low and ambient lit places will no longer be missed thanks to the innovative screen flash function of this mobile.
Eye protection mode on this phone enables you to make long use of the phone without straining your eyes. In fact, this configuration is ideal if you are fond of reading E-books or watching movies on your phone.
Triple card slots ensure that you don't have to compromise between a second SIM and an SD card.
This phone comes enabled with the VoLTE technology that allows you to make smooth and clear international calls using the internet.
App Clone feature on this Vivo mobile allows you to run one app as two, or even use separate accounts to access the same app. This allows you to compartmentalise your work life and personal life.
Vivo Y53 comes in multiple colour options that includes the elegant Crown Gold colour, which lends a professional yet chic look to your mobile.
Apply for a Bajaj Finserv EMI Network Card
To bring home a Vivo mobile of your choice on easy EMIs, you can apply for a Bajaj Finserv EMI Network Card. Do so from the comfort of your home by logging on to the online customer portal. The EMI Network Card comes at a small fee of Rs.399. You will receive the card within 14 days and can then carry the purchase for your Vivo smartphone. If you do not wish to apply online, you can request to be on-boarded at the nearest partner store.
Availing of in-store financing
Alternatively, you can get the benefits of No Cost EMI without an EMI Card by following a few simple steps. Get an instant approval for a pre-approved loan by filling the online form or request this to be done at the nearest partner seller store. You will receive an SMS of confirming your pre-approved offer. Once you show this to the representative in the store, you will be able to walk out with a brand new Vivo smartphone at hand.
Add ease, convenience, and comfort to your life and capture the best of 2019 with top-notch Vivo mobile phone. Jump-start your No Cost EMI purchase and check your pre-approved offer here. Doing so gives you an instant approval and quick access to a range of customised deals on financial products ranging from EMI financing to insurance.
Related Post: