At present, ITIL i.e. Information Technology Infrastructure Library has the reputation of being one of the world's leading framework for ITSM i.e. Information Technology Service Management. The main purpose of ITIL hinges on the accomplishment of a desirable alignment between business requirements and IT services. Hence, it will facilitate the creation of an atmosphere that is congenial for sustainable improvement in service quality. Thus, ITIL 4 will be rendering greater value to the end users in the form of improved products and services. Therefore, it becomes intelligible why ITIL is used in the diverse industry starting from animation to technology.
AXELOS Global Best Practice made the official announcement of ITIL 4 at the 2017 itSMF USA Fusion conference. It is the framework's latest rendition. The technical community is hopeful that the latest version will resolve the impediments and backlogs that have troubled the users of ITIL V3. Moreover, being a community driven and industry oriented version it will accomplish substantial improvement in the existing ITIL processes.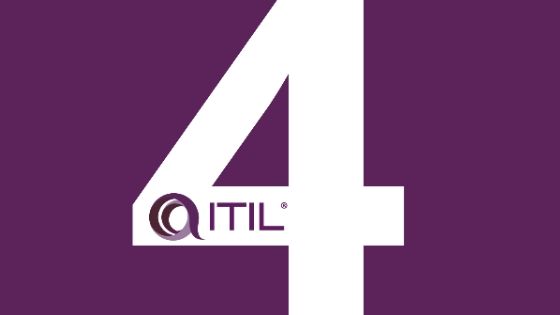 If you take into consideration the ground reality, the announcement of ITIL 4 got a mixed reception. While it imbibed hope among several users in the expectation of a comprehensive resolution of the problems that have seriously bothered the users of ITIL V3, however, on the downside, there is apprehension related to the invalidation of the contemporary ITIL V3 certifications. Such anxiousness that has crept in the mind of people in some fronts is fueled by presumed differences in the ITIL IV certification path.
Hence, it is well worth the effort on the part of ITSM practitioners to have a good deal of familiarity with it so that they are not caught off-guard or in troubled waters when ITIL IV foundation finally hits the market in early 2019.
ITIL 4 Working Principle
The scalable features of ITIL® V4 are built on the foundational elements of ITIL V3. However, it is imperative to become aware of the three important changes.
In comparison to its preceding version, the ITIL IV will be characterized by a more intensive community driven and industry oriented demeanor. Over the past few years, ITIL has been criticized for confining itself in the box and being less receptive to technological changes. Hence, this time around AXELOS has vindicated a more inclusive approach. In the quest to create a satisfying and valid framework AXELOS has engaged ITSM practitioners, reviewers, writers, and other expert representatives. ITIL Development Group will be actively involved in refining the ITIL IV with its strong network of 2000 members from some of the World's most renowned organizations.
Next, AXELOS has emphasized the integration of different frameworks and practices with ITIL 4. In this regard, mention could be made to DevOps, Lean, and Agile. Hence, one can be optimistic that ITIL IV will be a more versatile tool for addressing the requirements of ITSM practitioners.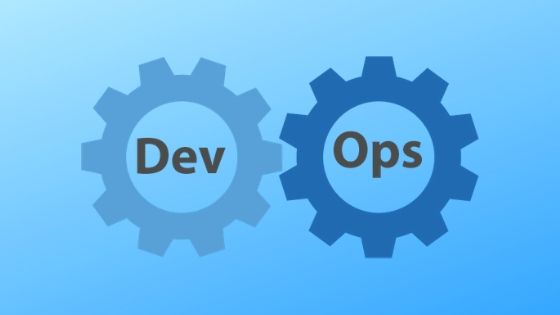 Finally, the certification path of ITIL IV is quite different from an equivalent ITIL V3. Adhering to the preceding version, the aspirant may first get hold of ITIL Foundation certification and then taken on the intermediate modules in domains like Capability Stream or ITIL Lifecycle. Enthusiasts nurturing the ambition of becoming an ITIL expert can pursue the ITIL Managing across the Lifecycle (MALC) module.
You can brace yourself to experience sublime differences in the new version of ITIL. Starting with the ITIL IV foundation module, students are provided with the options of choosing two streams i.e. ITIL Strategic Leader (SL), and ITIL Managing Professional (MP). Each of these streams features a plethora of modules and it is mandatory to pass all of these for accomplishing either title. When a student successfully completes all of these intermediate modules, they will suffice the eligibility criterion for pursuing the ITIL Master's rank.
ITIL V3 certified professionals can take it easy; there is no need to feel apprehensive. With every single release of the ITIL IV modules, there will be several ways for switching over to the new certification path. It is imperative on your part to consider the options carefully because the existing ITIL certification level will determine the best choice for you. For instance, ITIL V3 experts can accomplish the level of ITIL Managing Professional (MP) through the ITIL Managing Professional Transition module. Successively, they can opt for the module of ITIL Leader and Strategy and it will pave the way for them to accomplish the designation of ITIL Strategic Leader (SL).
How can your business benefit from ITIL IV certification?
Irrespective of whether you are a business or an ITSM practitioner, the benefits of studying ITIL are innumerable. Students can take a call depending on their requirements. The good thing is only the ITIL IV foundation module is mandatory and AXELOS has made it clear that ITIL Certification will continue to be valid as it has several niches of intermediate modules.
You need to come into terms with the significance of IT for contemporary businesses. When it comes to delivering services and products of superior quality Information Technology is a trusted resort, which further validates the need for IT service management as a necessity. Among all the ITSM frameworks ITIL IV is the latest and most advanced rendition. It will continue to be scaled and developed on the part of experienced and capable ITSM specialists.
To render the best services its adoption will prove to be a befitting choice for your business. Irrespective of the capability, size, or industry you can expect substantial leverage in profit margins and fair reputation among your existing and prospective customers. Moreover, as the process pertaining to internal ITSM are optimized and becomes efficient it will make your employees more productive and pave the way for employee satisfaction.
ITIL IV is highly scalable. It is supple enough to assimilate technological developments in the future. In contemporary times, technology and innovation have assumed nearly exponential growth. On the downside, it may sometimes be a facilitator of disruption. However, ITIL IV with its impressive flexibility has got you covered for it. Your business can adapt to necessary changes and sustain a valuable edge in a highly competitive market.
A full-scale certification on ITIL V4 will make you more employable to recruiters. If you are serious about pursuing a successful career as an ITSM professional then upgrading yourself on the ITIL IV modules as and when released could literally take you to the zenith of success.