Can't live without WhatsApp? Is WhatsApp your main chat tool? Chat applications are important phenomena since about a decade ago. They have replaced the role of SMS and MMS in communicating via cellphone. Today we have so many chat applications, but only a few of them are actually used regularly by hundreds of millions of people, one of which is WhatsApp. WhatsApp is the number one message app in the world.
WhatsApp messages are so important to many people that they really consider the transfer process of WhatsApp data to be important in their lives. The transfer process in question is the WhatsApp transfer from one device to another; both those with the same or different operating systems. We have shared guide Whatsapp Plus APK download.
In iPhone's cases, not all users can configure iCLoud to ensure the backup of WhatsApp data takes place successfully. They need special software to ensure they can perform backup processes and also transfer data well without the need to be involved in complicated configuration processes. Configuring on iCloud can be very difficult for some people, preventing them from saving their important WhatsApp messages.
iSkysoft Toolbox is an answer!
Recommended: How to Bypass iCloud Activation Lock in iOS 9 for iPhone and iPad?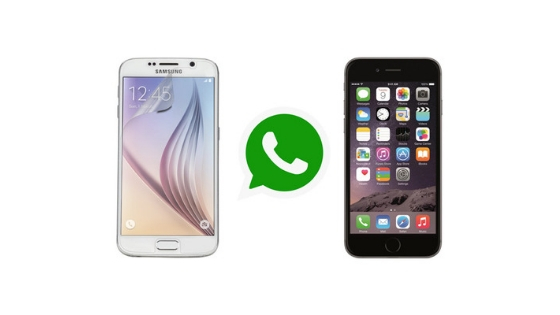 iSkysoft Toolbox is a tool specifically created to backup, restore and transfer data from iOS to iOS and also from iOS to Android. This is a multipurpose software that can skip complex stages in the process of configuring WhatsApp data on the iPhone. Every process that is made possible by iSkysoft Toolbox is as easy as connecting your devices and doing a few clicks. All types of WhatsApp messages can be transferred; text, image, audio and video.
How to transfer WhatsApp messages from one iPhone device to another
This is the key question in this article. How to transfer WhatsApp from iPhone to iPhone? Of course we will use the iSkysoft Toolbox and here is what you have to go through: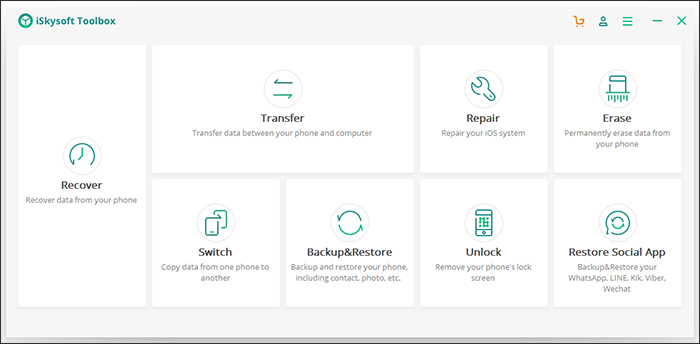 The steps below assume you are not using iCloud or iTunes Backup. First, you need to download the iSkysoft Toolbox and install it on your computer. Then enter the WhatsApp account on the destination iPhone and check the list of available features. Click on "Restore Social App" followed by clicking "Transfer WhatsApp Messages". Now connect the two of your iPhones (to your computer) and go to the transfer option. Make sure they are perfectly connected.
Once your devices are connected, the software will automatically detect them. You can click on the "Flip" option but if everything is appropriate, click "Transfer". Click "Login successfully" and you will start the transfer process. When it's finished, you will get a notification. iSkysoft Toolbox is able to transfer data quickly but of course it will depend on the size of the file you are transferring.
iSkysoft Toolbox is a versatile transfer tool. It provides various transfer options even if you don't use iCloud backup. Transferring WhatsApp messages is now as simple as a few clicks. Hopefully, this review can provide useful information for you. Thank you for reading!
Recommended: How to Transfer Photos from iPhone & iPad to Windows 10 PC