Digital disruption is not a new concept — largely because digital technology has been altering business for the better part of three decades. Yet, after two full years of social, political and economic upheaval, businesses equipped with disruptive digital tools and strategies are thriving while traditional companies' profits have taken a nosedive.
For many business leaders, it is becoming increasingly clear that future success hinges on the savvy adoption of critical digital technologies. Organizations that will survive and thrive over the coming decades need to find ways to transform their processes and systems to harness the power of that once-disruptive tech. Here are a few of the most important technologies for businesses to adopt in the coming years and how to adopt them with success: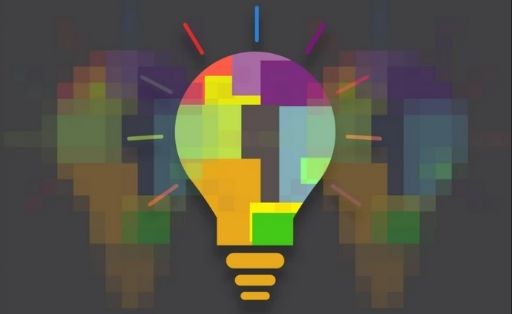 Artificial Intelligence
Artificial intelligence has finally transitioned from science fiction to reality, and though less than one quarter of businesses have incorporated AI into their processes, it is becoming clear that AI offers a noteworthy competitive advantage. AI helps organizations streamline their operations by eliminating redundancy and automating repetitive processes. It allows for greater insight in marketing and advertising to shuttle consumers into the sales funnel, and AI provides dramatically enhanced security and safety within the digital space.
However, implementing AI successfully requires business leaders to understand how to apply AI to business problems. Often, organizations need to update their workforce with training and new hires comfortable working alongside AI solutions. As AI develops, business leaders will need to continue learning more about emerging AI tools to keep them competitive in their markets.
Blockchain
Blockchain technology sounds futuristic and complex to those unfamiliar with what the technology does, but in truth, blockchain is a simple tech tool that many businesses can benefit from. Blockchain is essentially an immutable digital ledger with a copy stored on every user's network. This ensures that information input into the ledger is immediately available to everyone and is incredibly difficult to alter.
Already, innovative business leaders in some of the world's most massive organizations have found applications for Blockchain tech, most notably in the supply chain. By connecting suppliers to their ledger, retailers like Walmart can keep better track of where their products are, improving their ability to deliver products to the right place at the right time.
Business leaders in any type of organization can find viable applications for blockchain, given they understand the strengths and weaknesses of the tech. Adopting blockchain can be as simple as finding or developing a blockchain service for a particular use, though it might be advantageous to use expert blockchain consultants to assist in this digital transformation.
Cybersecurity
Transforming into a digital business comes with some risk thanks to the increasing threat of cyberattacks. Cybercrime is on the rise, costing businesses and governments collectively trillions of dollars every year. Small and medium-sized businesses are top targets for cybercriminals because their cyber defenses are typically much easier to penetrate and they boast larger caches of valuable data than the typical personal network. Business leaders can learn from digital transformation courses how to adopt a digital business strategy with the tools they need to survive in the Digital Age while protecting their most valuable assets.
Augmented Reality
Augmented reality (AR) is a fascinating tech tool that blends the real-world environment with digital visuals and audio, creating a content-rich landscape for users. While AR has been stuck in a sort of limbo for several years, seeing basic applications in marketing, it is receiving a renaissance as business leaders recognize its potential in communications and invest in AR tech that could become critical over the coming years. Already, the AR metaverse is making waves in fields like education, navigation, human resources and even finance. Businesses that already have a strong digital foundation should consider how they might equip themselves to use AR to function inside the metaverse.
5G
Once a twinkle in the eyes of communication networks, 5G is functional across North America, Europe and Asia, giving consumers access to lightning-fast mobile downloads. Yet, many business leaders have failed to recognize the potential of 5G as a means of reaching their target audiences on the go. Considering that mobile devices account for over half of all web traffic, businesses striving to capture the attention of online users need to be able to capitalize on all advances to mobile browsing. Thanks to 5G, businesses can upgrade their mobile marketing methods to incorporate the latest digital marketing trends without worrying about distancing mobile users with slower download speeds.
Business leaders have an important decision to make: Do they want to fall behind the advancing line of technology, or do they want to take advantage of digital trends and flourish in the new digital age? By learning the effective tactics and techniques of digital transformation, and by putting energy into understanding the tech listed above — business leaders can survive and thrive.