Learning new things is essential to make constant progress in the current industry. With innovations taking place every now and then, you would not want to take any kind of risk with your career. Many skills that were extremely valuable for some period have become obsolete. Moreover, no field is free from this occurrence. You can see this thing happening in every sector. From management to software development, every sector is experiencing serious changes. Therefore, you would not want to face difficulties related to your career and its progress.
Well, the following points will help you in avoiding all hassles of learning a new skill in order to enhance your career. You can learn from the experience from a job seeker who found a vacancy in Malta
Recommended: Best Free PDF Editor Software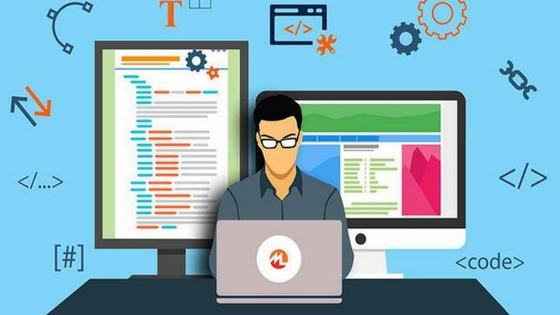 Understand your requirements:
Understanding your requirements is the most important thing to do in this regard. You would not want to waste effort in confusion or irritation. You can focus on understanding the industry you are working in. Apart from that, you should also recognize the roles you want to play in the future. For example, if you want to become a leading programmer and are at a junior level right now, your requirement would be to learn the latest languages and master them. On the other hand, if you want to become a better salesperson, then you would want to master advanced sales techniques. Therefore, understanding your requirements is the first step to take while thinking of learning for career advancements.
Join classes:
You can take classes for learning a new skill. It is one of the traditional ways of learning things but is very effective. It is successful because it does not demand much effort from the student. You will know that you have to go to the classes at a certain time every weekday or weekend. You also get to meet like-minded people and thus get a more productive atmosphere. If you like socializing and if your schedule allows you this much time, then you should definitely choose to join classes. You will get a thorough learning experience through these classes.
However, you can take many other choices apart from joining any particular classes. With numerous advancements in the current technologies, you can also take online classes and learn from online courses.
Take online courses:
Online courses can help you significantly in your quest for learning new skills. They are flexible and they do not cause any disturbances to your busy schedule. It is certain that you would not have any difficulty with the course you take up. The market has plenty of places from where you can get the best online courses. Udemy and Lynda are two of them. Apart from that, you can also choose to look at other options. Depending on your requirements, you would want to learn a particular set of skills. Thanks to the internet, many experts have their own designed courses as well. If you know a little bit about your industry, you can also browse for these experts. It is possible for them to create courses as well. You can also take those courses.
Read books or listen to audiobooks:
Reading is a great way of learning. The market has books on every topic. Moreover, with the availability of E-books, you do not carry a number of books everywhere. You can just carry your phone or Kindle for studying wherever and whenever you want. It will help you learn while you are not doing anything productive. Apart from reading books, you can also choose to listen to audiobooks. They provide a similar learning experience the difference is of reception. The advantage with audiobooks is that you can listen to them during the commute or while doing home chores.
Join communities:
Social media can help you amazingly in your learning journey. Just make sure that you do not end up wasting all the time reading the news feed. There are numerous communities for all kinds of learning groups. You can join Facebook groups focused on learners like you. You will not need to take this step if you are already a student of a particular class. With a community, you will be able to avoid the isolation of learning yourself. Human is a social animal and this will enable you to socialize with other learners easily. It can make your learning process fun and more exciting.
Conclusion:
In total, you can advance your career significantly with the help of learning. Whether you are an extrovert or an introvert, you can easily learn new skills without undergoing much hassle or difficulty of some sort. Remember to stick to a schedule and learn on an everyday basis. Otherwise, you will not be able to focus properly.
Related Post: