Search Engine Optimization or SEO is a crucial factor for any online marketing strategy. To achieve SEO success, you first need to understand how to execute a legitimate SEO marketing campaign.
SEO is the skill of enhancing and increasing a website's ranking on the search results of various search engines like Google, Bing, Yahoo, and Baidu. A higher ranking directly results in more visibility and awareness of your website, thus gaining more organic leads.
Running an SEO campaign isn't just about knowing how to start one; factoring in the steps before the process and after it is just as important.
Although not all campaigns are the same, and their success methods will vary, we need to consider the essential components and the pieces of the puzzle that are necessary to run the whole operation.
Let's look at what really an SEO campaign is and a few practical tactics to launch one successfully.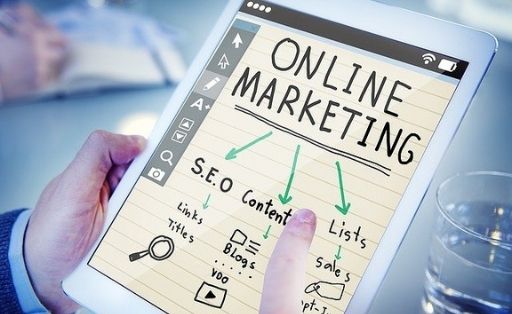 What is an SEO Campaign?
An SEO campaign or marketing strategy is a planned combination of many moving parts and steps, such as building backlinks, on-site optimization, and researching keywords, with the ultimate goal of improving a website's search engine ranking. Increasing a site's ranking is also possible by hiring expert SEO services.
SEO campaigns are a cost-effective tool for large businesses and solo entrepreneurs to gain enormous benefits by reaching a wider audience. It can be done relatively quickly if you know you're way around the area.
Now, the way an average SEO improving operation is different from a formal SEO campaign is that, unlike the first one being an ongoing process, the SEO campaign works towards a clear objective with set goals in mind.
How to Create an SEO Campaign?
After learning what an SEO campaign is, we can focus on some effective measures to launch one with a higher possibility of success. There are many actions to consider, so here is a list of the essential steps to starting an SEO marketing campaign:
Pick Long-Tail Keywords
When you're looking to launch an SEO campaign, the initial attention should be picking the right keywords.
Keywords are incredibly crucial to any SEO-related project. They are responsible for landing users on your site and determining the number of clicks you get on your site's landing page. Selecting the right keywords can narrow down viewers to the targeted audience that you're looking for.
The trick to conducting keyword research is searching relevant keywords that allow for lesser opposition. For instance, selecting broad keywords like "fashion watches" or "basketball shoes" would force you to compete against more prominent and widely-known brands.
Instead, it's better to focus on long-tail keywords that are more relevant and specific to your business. Such as "fashion watches for formal events in New York." That way, these keywords get you lower competition and provide a higher number of paying customers.
Publish Better Content
The next step is to add relevant content to your site, which might sound simple, but not any plain content will do. Content marketing is a viable strategy to opt for that always promises higher profits when done correctly.
If you want to rank higher than other competitors, your priority should be providing and publishing better content than what is already available to viewers. Posting content that won't add to a particular topic will discourage leads from spending time and money on your website.
Focus on Link-Building
Link building is a term that most people who are not acquainted with SEO get confused about. It is the practice of building hyperlinks or backlinks with the goal of increasing a website's search engine rankings.
While backlinks, also known as one-way links, lead users from one website to a page on a different website.
Adding backlinks to more reputable websites that people are familiar with proves to be much more beneficial than just having links to way too many websites that may try to scam users.
Getting organic backlinks is not as difficult as it sounds. It can be done by creating well-informed blogs and content posts that provide helpful insight into the subject matter.
Monitor Your Performance
As previously mentioned, one significant advantage of SEO campaigns compared to other standard SEO tasks is the addition of goals and key performance indicators (KPIs) to gauge the overall results of a particular project of the company.
You can do this by using apps like Google Analytics to keep track of your performance. That way, if some of your efforts are not being received as well as others, it will provide you the chance to make adjustments and tweak your SEO campaign to perfection.
Some quantifiable measurements that you can analyze are:
Bounce Rate
Bounce rate refers to the number of visitors that leave without interacting with your website. A higher bounce rate means that your content isn't engaging enough for visitors to click.
Keyword Ranking
Comparing your keyword rankings to other competitors who share your neighborhood of the internet can make you understand why your website might not get as many clicks as those of your competition.
Website Authority
Your site's authority determines whether other reputable websites will create backlinks to your pages. Low website authority might also discourage potential customers, and a site's authority is decided on by its link-building profile.