Search engine rankings are quickly becoming an important factor in ascertaining the success of any business. This is why search engine marketing is now widely used as an effective marketing strategy for growing businesses. However, success cannot be assured by blindly employing internet marketing techniques and hoping for the best. There are several things that should be considered first to afford your business visible results.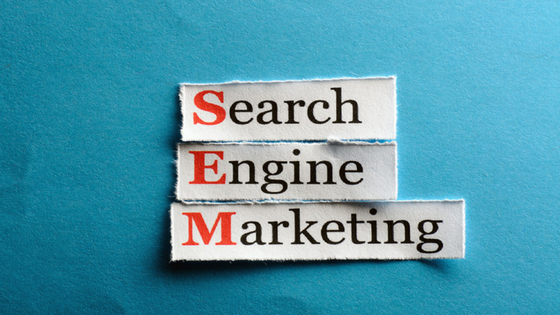 What is Search Engine Marketing?
Nowadays, more customers are choosing to shop online, which means that in most cases their e-commerce journey begins with a general product search on large search engines, such as Google, Yahoo, and Bing. This means that the higher a company ranks on one of these search engines, the more likely a customer is to see their desired product and service and purchase it from one of those sites.
Search engine marketing (SEM) is when a business decides to conduct a campaign to boost their rankings on these sites through various methods. As mentioned before, to conduct a successful search engine marketing campaign there are many things your business should consider doing. A few helpful ideas are listed below.
#1. Keywords
Keywords are a major component of search engine marketing. Understanding keyword usage and keyword searches are the first initial steps to success in this venture. Keywords are part of an internet user's search queries, which means that these are the words are phrases people use when searching for a particular product or service.
In order to capture your target audience, select keywords that are the most relevant terms to describe your business and incorporate them into your website's content. Some promotional campaigns that emphasize keywords include the following:
Search engine marketing: the keywords you use will help direct people with similar queries to your website.
Search engine optimization: integrating keywords into your website's content as a way to boost your search engine ranking. This includes the use of tags, URLs, and on-page optimization techniques. Employing the services of a reputable website optimization services provider will yield good results (see: https://www.epicseo.net).
Content marketing: the placement of keywords into relevant content that may be posted on your own website or another online platform.
Proper keyword selection is imperative. You should familiarize yourself with the different keywords to figure out when to use them during your campaign.
Short-tail keywords (also known as "head keywords") are usually one or two words that can drive immense traffic to your site. They tend to be broad and are hugely responsible for generating the majority of traffic in the search engines.
Whereas, long-tail keywords are longer phrases made up of up to five words. Unlike the short-tailed keywords, they generate less traffic but are great at engaging a niche audience.
However, before choosing to go with short-tail or long-tail keywords at any point during your campaign, conduct keyword research and analysis. Doing so will help you find the most relevant and popular keyword that suits your website's products and services. It will also help you ascertain how your website is indexed by various search engines. Furthermore, it will assist you in selecting keywords that will help generate traffic to your website, which is your ultimate goal.
#2. Search Advertising
This is the second pivotal component of search engine marketing. Search advertising involves a well-written ad to include in your SEM campaign. Various factors influence whether your ad will be displayed. However, the success of your ad is mainly dependent on how well it's developed, in that it inspires potential customers to click on it.
Ad Creation
There are several ways you can approach the development of an ad to be placed on a search engine. For example, there are different categories of advertisements that target mobile users. These ads are primarily text-based. Nevertheless, the standard ad requirements for major search engines such as Google and Bing are as follows:
The headline should have a maximum of 25 characters
The display URL should not be more than 35 characters
Should have a destination URL which is your landing page
It should include a brief description (Note: The length of these descriptions varies with search engines. For instance, Google allows two lines each of 35 characters whereas Bing allows a total of 71 characters.)
3. Develop a Landing Page
While the term "landing page" has pretty much become synonymous with the term "homepage," a landing page is actually the page that a user will be led to or "land" on when they access your link from another site. Landing pages can be product description pages, a blog post, or an "About Us" page.
The importance of landing pages when it comes to search engine marketing cannot be ignored because it holds the crucial function of converting internet users into customers or clients. This means that the page should be optimized using the appropriate keywords and other design techniques to convince a visitor to buy your product or employ your services.
With that said, below is a list of ways to optimize your landing page:
Work to engage your target demographic by highlighting relevant information that suits their interests and needs
Promote the sales of a particular service or product that will prompt people to purchase or inquire for further details
Collect visitor information for special offers and contests as a way to continue user engagement
Keep your landing page's design fresh by doing the following:
Using a clean design from carefully chosen images
Write a compelling and direct headline
Use "Call to Action" statements when appropriate
Conclusion
Search engine marketing is undoubtedly the best way to succeed in marketing your business effectively online. In fact, the term "search engine marketing" reads more like a fancy way of summarizing your ability to create and edit a website so that it becomes relevant to your target demographic, and is picked up easily by search engines.
While many people confuse SEM for SEO, search engine marketing encompasses more internet marketing techniques. Therefore, by employing the right SEM practices for your business, you will soon see valuable and visible results.