A full guide to hiring a dedicated JavaScript Development Team in Outsourcing
Western businesses are well aware of the outsourcing of custom software development benefits allowing them to spend their resources in an optimal way. Surely, this type of external help may involve some disadvantages, especially for short-term projects mainly due to strict time limitations. In fact, it all depends on the deadlines and types of tasks you have and how well you are prepared to hire a dedicated team of software developers.
Javascript remains one of the most used programming languages and among the top popular ones among coders, so companies are often searching for experts in this area. Javascript enables interactivity for websites and dynamic elements for other apps. It is often used in server applications, game development, social media, etc.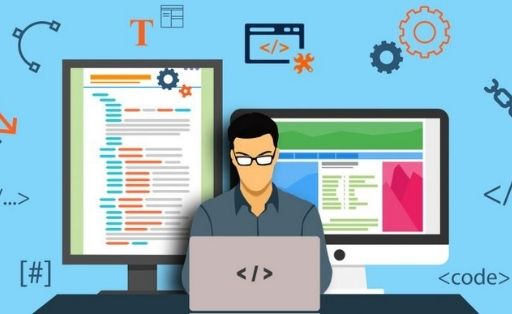 Key Advantages of Working with an Outsourced JS Development Team
Here are the primary benefits of outsourcing:
Money
Outsourcing allows companies to scale their expenditures for the project. This form of cooperation enables you to choose the number and qualifications of people who will work on the project. Whatever budget you have, you can find the right perfect match for it.
Talent pool
Assembling all the people necessary for your project in one place is often a challenge. Meanwhile, remote teams are resolving this issue, as experts can work any time from anywhere.
Better team management
A project manager is a binding link between you as a customer and a team of dedicated developers. This is a person who ensures functional, fast and effective operations of your remote team, thus frees you from the necessity to control every single step of the coders.
Flexibility
Liaising development processes enables businesses to quickly adjust working processes to ever-changing project requirements.
Quality
Outsourced teams are more likely to stick to the deadlines and produce high-quality code adhering to the principles of Agile development, Scrum, Kanban and other methodologies.
How to Choose the Right IT Outsourcing Company
After you have established a strategy for your project with business and tech requirements and financial scope, it's time to start looking for your future vendors.
The scope
First of all, you should define the technical requirements, deadlines, qualifications of the remote team, and documentation for your project.
Candidate list
Create a list of potential tech companies that correspond to your inquiries. You may search for them online, on Clutch, or ask for recommendations from your trusted partners.
Interview questions to ask
When preparing for an audition of the outsourcing companies, it is recommended to make a list of questions for your candidates. For example, you may ask about their knowledge of JavaScript and inquire to provide a list of previously completed projects. If you are specifically looking for a React developer, you may ask them to enlist the frameworks and libraries they use and show you their code.
Conclusion
Obviously, hiring the right tech vendor is not an easy thing to complete in one week. However, most companies may choose to run business with IT outsourcing agencies that can handle the entire hiring activities for you.