Technology changes at a fast pace like lightning. Technical marvels have enhanced productivity and collaboration, but it may be both tough and time-intensive to maintain the dynamic landscape.
In addition, the IT requirements will likely vary as a company expands. The responsibility of a managed service provider (MSP) is to cut costs, boost efficiency and competitiveness, and provide scalability – enabling businesses to acquire safe, controlled IT infrastructure.
A certified and reputable managed service provider gives enterprises of all sizes a wide range of benefits. We will outline the main advantages of IT outsourcing through managed services.
Recommended: In-House vs. Outsourcing Software Development Services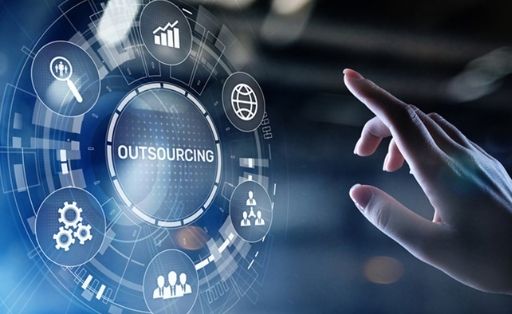 What Are Managed IT Services?
Let's look at the basics before we get into the advantages of the managed services approach.
The term "managed services" refers to the practice of outsourcing business management and administration to a third party. You will observe that this description is not IT-specific because the managed services can represent anything from supply chain administration to marketing strategies to call center operations. That said, the most frequently referred to as a sort of managed service will be managed IT services and it's the focus of this article.
Benefits of Outsourcing It services with a Reliable Managed Service Provider
Maintain Low Costs
One of the evident advantages of managed services from a cost point of view is that it reduces labor costs and eliminates costs for hiring and training new IT personnel. Scalable capabilities are unbelievably compelling, and most managed service providers in Sydney deliver a hybrid onshore and offshore resource model, which reduces your average efficient rate and expands your resource base.
Best of all, you will never have to worry about unexpected service charges since you sign a service-level agreement tailored to your business's individual needs. This will allow your firm to move from a capital expenditure model to an operating cost approach. Look for an MSP that has a robust strategic connection with your solutions or a cloud provider for further savings; they can scale and advocate on your behalf so that you may reinvest money back into your company.
High Investment Return
A managed IT service provider (MSP), for the exact cost of a small internal team, delivers significantly more resources to assist your business. An MSP can offer a significantly larger IT team and access to the latest technology solutions to strengthen your organization. They also guard your firm from cyber-attacks typically more effectively. MSPs offer much more resources and hence value than a regular IT staff can deliver for the exact pricing.
Effectiveness
Your firm may focus on your core offer by outsourcing the management of your IT. New IT staff will be transferred to the MSP for time spent training. The MSP will also verify that your company complies with industry standards and regulations and saves you time and resources once again. In addition, outsourcing to an MSP ensures that your technology is maintained perfectly, reducing outages and enhancing your staff's uptime.
Scalability
Given the rate of technological developments and the requirement for companies to scale up or down resources on-demand, scalability is crucial for promoting entrepreneurial growth and development. With the company's growth, it should anticipate unexpected barriers, particularly when technology requirements outweigh the resources available. MSPs will provide support and services to deal with growth spurts or developing IT difficulties as required.
As scalable systems can adapt to rapid changes, they also assist companies to remain productive, increase system availability and avoid damaging downtimes. In addition, MSPs address the technical pain of their customers and continue to respond to their needs in the short and long term. High-quality MSPs proactively examine and identify improvements to meet the primary business goals of the customer.
Improved Productivity
You can have IT-experienced professionals employed to design programs or teach people. It is nevertheless simple to get disconnected from various requests from employees, such as requesting help with log-in problems, thereby generating a productivity loss.
Outsourcing to a managed IT services firm provides a dedicated call assist line to your staff when they encounter IT problems. In turn, this allows your IT retainers to concentrate on the activities they are contracted to execute.
Secured Network
Another important advantage of contemplating IT services management is that you may efficiently declutter your mind from tension since you will not tackle any security problem. Not to forget, cybercrime is one of the greatest challenges of our times. Today, each network is vulnerable to hackers.
Thankfully, you can simply keep up with the latest methods in the IT sector utilized to strengthen your network with managed IT services. Managed IT services will ensure that there are no faults in your system, which can invite ransomware or phish attacks. Managed services provide clients with several advantages, such as evaluation, auditing, 24/7 monitoring, and alerts.
Cloud-Based Services
Fear of a security breach represents a significant obstacle for most companies that plan to move to cloud-based technologies. Cloud-based access is, nevertheless, essential to use mobile devices to access websites and accounts. The cloud also allows your staff to work remotely and to connect to your network throughout their travel. An MSP can not only assist you in moving onto a cloud-based platform securely but can also handle its maintenance.
Final Words
Switching to a Managed IT Services Provider can be a very economical and efficient answer to the challenges of traditional in-house IT teams. With expertise that is growing every day, MSPs offer companies technology solutions that let them focus instead of worrying about their IT objectives.