Businesses these days are expected to have the proper technological tools in place to offer their products and services to customers. In light of the pandemic, the business community stepped up to the plate and quickly embarked on an aggressive digital transformation phase (at least for those who were apprehensive before the pandemic).
This decisive move allowed them to serve millions of customers who relied heavily on online means of getting the products and services that they needed. It was a win-win scenario that benefited both customers and business owners and it's something that continues to this day.
If you're a business owner and you're somehow struggling to think of ways on how you can incorporate technology in your business model, then here are the top tricks you should explore soon: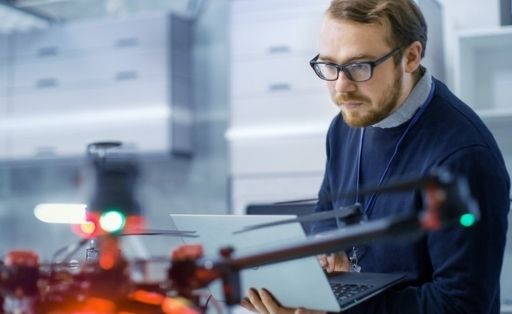 Use AR and VR to hold product launches or conduct virtual tours
Two of today's most beneficial technologies for businesses are augmented reality (AR) and virtual reality (VR). These positively disruptive and game-changing tech tools have helped real estate agents and mortgage lenders, as well as online sellers and product manufacturers in their marketing needs.
Manufacturers, for one, used virtual reality tech to highlight their new products and entire new buyers. Real estate agents, meanwhile, used virtual reality to take potential homebuyers and investors inside the properties that they're selling.
The restrictions in people's mobility brought by the pandemic proved to be the perfect reason why such tech tools should form part of businesses' tech arsenal. If your business model happens to involve presenting products or properties, then AR and VR technologies could be the perfect pandemic marketing tools to use since they are immersive, convenient, and relatively low-risk in terms of transmission from face-to-face encounters.
Harness the power of a project management software (PMS)
If you frequently have several projects running simultaneously or immediately one after another, then you need a handy tool that would help you stay on top of everything. One excellent trick is to invest in a project management software (PMS) that has the features that you need for your business.
A typical PMS has basic functions such as resource allocation, task scheduling, project planning, and budget and cost management. Other features include document collaboration and sharing, time tracking, and task management.
You should seek the right PMS that suits your unique business requirements to ensure that you're getting the perfect functions to help you oversee your various projects.
Among the best marketing techniques that incorporate technology is using social media management apps to manage various social media accounts that belong to businesses. Since many of today's consumers extensively use social media to shop for products or find services that they need, businesses are becoming increasingly aggressive in their social media marketing campaigns.
From Facebook and Instagram to YouTube and Twitter, businesses engage in heated battles to get their target clients' attention. If you have several marketing campaigns running at the same time across all your social media platforms, it's easy to get overwhelmed and lose track of all your deliverables. For this, you should use a social media management tool.
With it, you can schedule posts, access data analytics, collaborate with marketing team members, and track engagements across all linked social media channels. Such a powerful and convenient tech tool ensures that businesses are never unaware of their social media campaigns' performance and status. This allows for successful and efficiently run campaigns that help businesses establish and maintain a commanding online presence.
Ensure customer satisfaction through a CRM system
Among the best (if not the best) forms of advertising is called word-of-mouth advertising, and it's also among the hardest to achieve for any business.
This advertising technique simply means that people who purchased a product or availed of service advertise about the products and services on their initiatives. You can benefit from this particular marketing trick if you'll invest in a customer relationship management (CRM) system for your business.
A CRM system will help you track customer interactions with your business and find specific opportunities to make sales or profits based on such information pieces.
For example, you can send customized and targeted emails to customers based on the data you have of their previous or ongoing interactions with your website or social media accounts. This is an excellent chance to promote your new product or service to your customers in a way that would make them feel special because of the personalized approach of the emails.
These tech-driven tricks will surely be tremendously handy in your efforts to market your business if you can fuse them seamlessly with your current business model.