In this article we are going to show you how to get help in windows 10 when you stuck. We have explained from your where you can get help.
How to Get Help in Windows 10
Windows 10 has been with us for the past two years and has been performing quite well compared to its predecessors. Windows 8 was mainly targeted towards touch-based-computing and wasn't good enough to impress us but the windows has been steadily improving since its release in 2015. If you're someone who has just migrated to modern laptops from the standard PCs, you might face some challenges in getting used to windows 10. If you encounter any problem while using your laptop, here is how to get help in windows 10 when you need it the most.
There are so many ways to get help in windows 10, the developers have made sure that the users are assisted at all times and any problem they face, should be addressed to, as soon as possible. Microsoft has integrated a number of support services into its operating system and will even help you via phone or live chat. Here are some ways to get help in windows 10: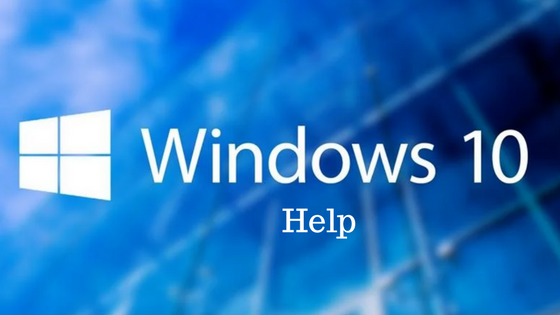 Hit the f1 key:
The F1 key instantly opens up your default browser and starts searching on the Bing search engine for "what's wrong with my PC" which is the equivalent for "get help in windows 10". Traditionally, the F1 key has been used to get the help in every individual app, windows has made sure to integrate that directly into the platform. So if you press the F1 key while using an app or a program, if it has its own help service that would open, otherwise the system would open the default browser and start the Bing search that outlines a few ways to get the required help by detecting your problem.
Ask your personal assistant, Cortana for help: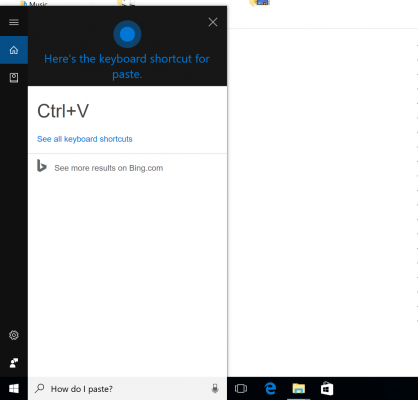 Cortana is the personal digital assistant on your windows 10. If you not in a mood to type your problem, you can just talk to Cortana about your problem to get a basic understanding about it. You could also use the keyboard shortcuts to copy and paste your problem in the search bar of Cortana after which it would search for it online and also suggest videos that could help you gain more insight into what the problem is and how you could solve it. There are many videos online that specifically talk about issues faced on our computers and their fixes, Cortana picks out the most relevant ones and directs you to them. For this all you need to do is simply type the question in the search box, or select the microphone and talk to Cortana.
To activate Cortana, click on the microphone in the menu bar or say "Hey Cortana" if you have that option enabled. To enable that option you need to set Cortana to hear you anytime you say "Hey Cortana." Select the search box on the taskbar to open Cortana home. Then select Settings and turn on Let Cortana respond to "Hey Cortana."
If you're asking a question that pertains to the Windows environment or proprietary Microsoft software, Cortana could suggest you a solution but if you are looking for an in depth idea as to what is wrong with your system, you should consider exploring the other options.
Take the help of the Microsoft support: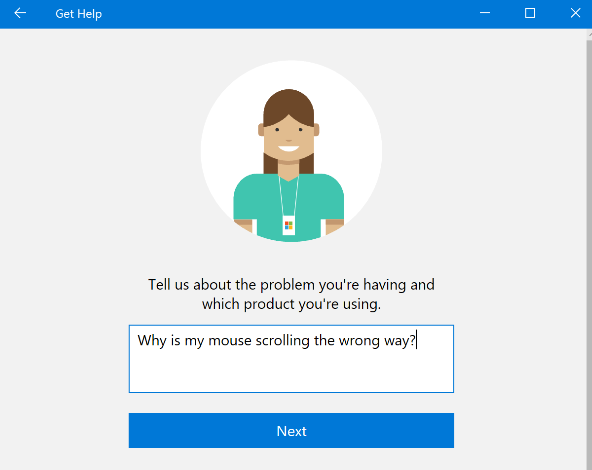 When you face any problem you can get help in windows 10 you could use the dedicated app built into your PC. Click the Start button and scroll to Contact Support, and if you don't see that, look for Get Help. When you open it, you get a virtual assistant to whom you could describe your problem and you would get a list of solutions available for it after searching on Bing. Similar to what Cortana or F1 does but this can be used when your Cortana might be unresponsive for some reason.
Chat with Microsoft: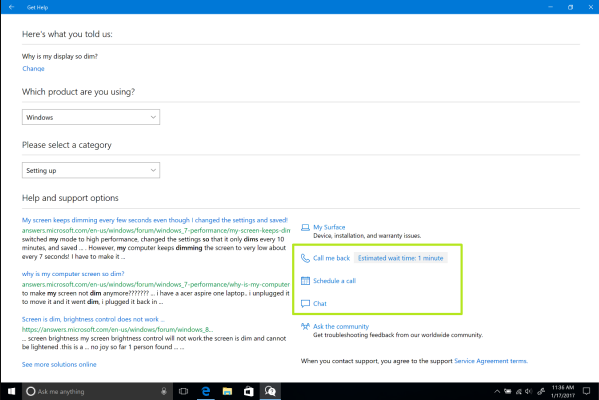 If you've tried and tested all the methods and solutions you found on the Bing search then you can also chat with the support to get personal assistance to your problem. Even when you have scrolled through the options listed by the contact support or get help, you would see the option to chat with them. When you choose to chat, someone from the help desk would take over the issue and try to provide you a more personalized insight into what can be done. This is one of the most efficient ways to get help in windows 10 as you can collaborate with the help desk about solving the issue together.
Arrange a call back:
If you don't have the means or time to sit and chat with the customer desk, or you have not been able to express your problem efficiently in the chat then you could choose the call back option or schedule a call. Someone from the customer desk would call you on your verified mobile phone number and you could brief them about your problem in a better way. Talking to a real person on the phone is a much easier way to discuss the problem and fix it because there are times when the user might not be able to type everything related to the issue properly or might not be able to understand what the customer assistant is trying to say in the chat, to bridge this communication gap, many prefer to arrange a call back and talk to the representative about the problem they are facing and how to fix it.
Ask the community:
Alternatively, you could also choose to drop a detailed description of your query in the community forum to see if someone else has faced the same problem and if someone could suggest a way to fix it. Although the answers in it are not as reliable as the ones you would get by following any one of the above methods to get help on your windows 10, it still is an option that you can consider if you've run out of ideas and alternatives. There are many professionals who would be happy to help.
Some Related Article