No matter what type of business you own, it's important to be accessible to all of your shoppers. Fortunately, there are plenty of ways to accomplish this in the 21st century. Look at four ways you can easily connect with online shoppers.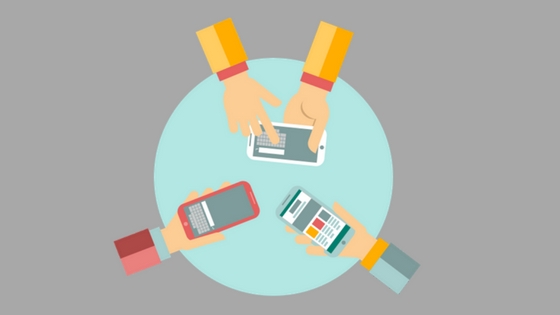 Social Media
Most savvy business owners have a presence on at least a couple of social media outlets. Being on social media allows you to hear feedback from shoppers, announce upcoming promotions and answer common questions about your inventory. Many of today's shoppers check social media several times a day. So, maintaining an updated social media webpage is essential for staying in the minds of shoppers.
Email
Email is another way a business owner can connect with shoppers. For instance, an owner can use email for sending out special promotions, coupons and details on flash sales. If a customer has a question, it can be answered in a prompt, private way via email. Email is an inexpensive, beneficial tool that is easy for owners to utilize.
Live Chat
Many owners of successful online businesses have live chat services. This technological tool gives shoppers almost immediate access to a customer service representative twenty-four hours a day, seven days a week. One customer may access live chat to ask a question about the shipping fee for a particular product while another customer wants to know how to return an item. These and dozens of other questions can be answered in a quick way with this tool. Lots of customers who love shopping online appreciate getting fast answers to questions that arise as they browse an owner's inventory.
Recommended: How to Delete Skype Chat History on Android Phone?
Telephone
Businesses can provide a phone number for customer service. This makes it simple for a customer to speak with a customer service representative and receive satisfactory answers. Plus, connecting with customers by phone means a business owner has the opportunity to suggestive sell. For instance, perhaps a customer is calling an online pet supplies store with a question related to a particular brand of cat food. While the customer representative has the person on the phone, he or she can suggest a popular new vitamin for cats that's for sale in the store. There's a chance that the person is looking to improve the overall health of their cat and purchases the vitamins. This would be a successful suggestive sell!
In an ideal scenario, you want to cover as many of these areas as possible. You can create cross-channel engagement by using Iterable and connecting your apps via Tray. Lastly, coming up with creative ways to connect with your shoppers lets them know you are actively seeking out their business. Furthermore, you appreciate their input and will do all you can to persuade anyone who shops in your store to become a loyal customer.
Recommended: