If you're looking for commercial real estate that goes above and beyond the call of duty, it might be time to consider an executive suite. These luxurious, five-star facilities are designed with premium clients in mind. They come fully furnished, fully managed and ready to be used from day one. Everything you need can be found onsite, just minutes away.
There's nothing a business can't achieve with the support of Servcorp executive suites. Many of the major US cities are home to one. So, you can enjoy their perks in San Francisco, Orange County, Los Angeles, Philadelphia, New York, and more. Why settle for anything less than the best when you've got an amazing brand to nurture?
Also Read: Why You Need PDF for Personal or Business Use?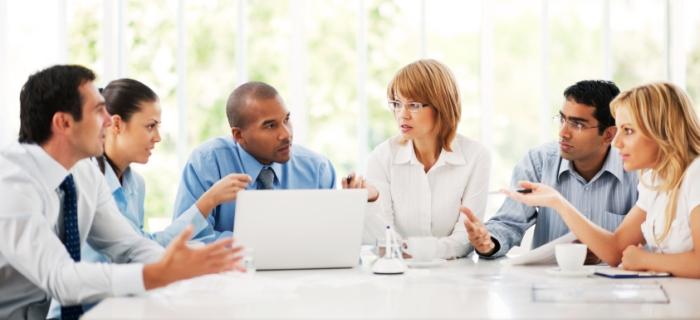 This article outlines some of the main benefits of working with an executive office suite.
Benefits of Executive Suite
A World Class Location
The executive offices operated by Servcorp are among some of the finest in the world. This is reflected in their locations, which are always part of iconic neighbourhoods. Most are housed in skyscrapers, so they offer incredible views of the best cityscapes in America.
Beautiful Interiors
These suites look just as good on the inside. Executive offices come fully furnished and ready to use. They are kitted out in leather, granite, wood, and luxury fabrics. You can make changes, of course, but the point is these workspaces start every lease in flawless condition.
Local Telephone Line
Every tenant gets a dedicated company phone line as part of their rental package. This is a valuable perk, as it means you'll have an official, grounded line with a local area code. Often, suppliers, sponsors, and investors prefer this to a mobile line, as it feels professional.
Dedicated Receptionist
If you've got a dedicated phone line, you need somebody skilled to answer it. Rather than using your own employees, accept help from an on-site receptionist. Most executive vendors offer tenants their own private assistant to take, process, screen, and record calls.
Fully Accessible IT Support
You'll be pleased to know there's an IT support team at every facility. This is not uncommon for office buildings, but the difference here is executive vendors make the service accessible 24/7. It takes minutes to call the front desk and have a technician sent up to your suite.
High-Speed Broadband
Executive offices come with internet speeds of between 100MB and 1GB. These vendors are committed to providing tenants with the best, and they know high-speed broadband is essential. Networking and connection issues can be solved with the help of trained IT staff.
One Monthly Payment
It's hard to believe all of this is covered by one monthly payment. Not only that, but the rental fee includes heating, lighting, cleaning, air conditioning, and other key utilities. These executive suites are managed spaces. You use them. The provider maintains them.
Related Post: Involvement of the Business Analyst in the SDLC
The Transparency Code
Servcorp is not the only executive vendor operating in the big cities. However, it is one of the highest rated, with some of the best customer reviews. Unlike other providers, it offers tenants a list of firm promises in the form of its Transparency Code. You know what you're getting right from the start.
How to Find the Best Executive Suites in Your City
There are some superb executive suites across the United States. You'll usually find these offices in the major retail and financial districts of big cities. Think iconic locations like Avenue of the Americas in New York or Pennsylvania Avenue in Washington.
While the location is important, don't forget to be specific when it comes to practical and technical needs. It's no good having a beautiful view if internet speeds aren't fast enough or you lack suitable conference space. Ask plenty of questions before you agree to move in.