Whatsapp is most popular instant messaging app in Android and iPhone. Recently Whatsapp rollout two step verification features for their user but its in beta version.
Two Step Verification is optional feature which is adds more security on your Whatsapp account. We always update our post Whatsapp secrets with new Whatsapp hacks, you can read.
When two step verification activate on your phone, you need to verify your Whatsapp account with 6 digit secret code which you create with this security feature in every attempt.
At this time Whatsapp two step verification in just for beta users. This may be roll out in coming week. Android user who are running version 2.16.341 or above can access this new security features on their Whatsapp account.
Also Read : How To Enable/Activate WhatsApp Video Calling Feature On Android
This is optional security features, so you can also optionally enter your email address. The email which you enter is used to send you link to disable two step verification in case you forgot the 6 digit security code. If you forget this security code and did not add email address, you can not access you will not be permitted to reverify on WhatsApp within 7 days of last using WhatsApp.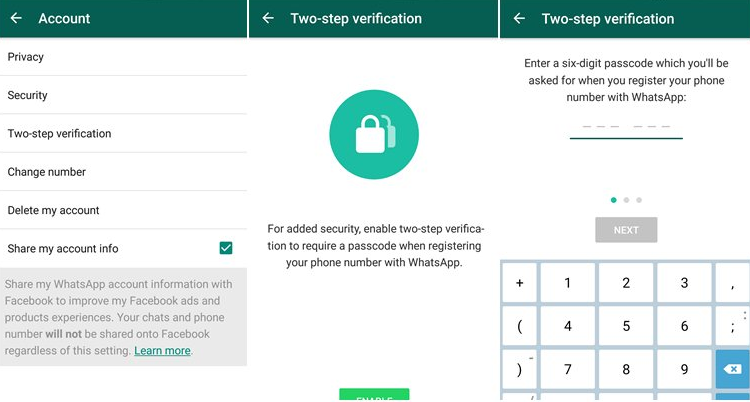 Step to Enable Two Step Whatsapp Verification
Whatsapp going popular day by day and that's why Whatsapp want secure data of their user. We already shared some some ultimate Whatsapp tips on TechTipTrick.
If you want to enable two step verification on your phone you just need to do this settings on your Whatsapp account.
Open Whatsapp >> Setting >> Account >> Two-Step-Verification >> Enable
And done.
You can enjoy this feature when it activate on your device.