So far, embedded technologies are everywhere. The thing is that they perform faster, cost less, and are more compact. Today, a powerful computer with a GPU can be held in one hand and may cost even less than $US 100. Powerful AI modules that control vehicles can easily be fit in a car. However, if you want to keep up with the time and build powerful embeded solutions, you need to follow the latest trends in this niche. The world is continually evolving and an array of new techniques and systems hit the market regularly. So in this comprehensive post, we'll take a thorough look at the hottest trends in embedded technologies. Get comfortable and have a look!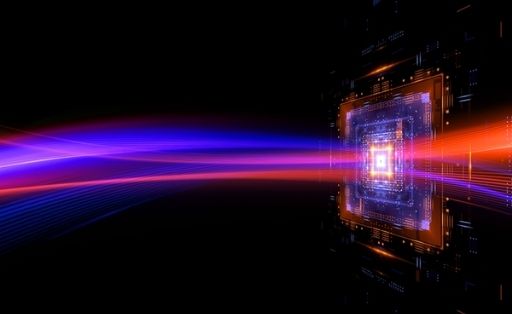 Speed Matters a Lot
It goes without saying that multicore processors perform much better as they have individual cores that perform specific tasks. A few years ago, we had 8 and 16 core processors. However, today we have Intel and AMD 128-core processors. The Arm is currently building a 5-nm-node-based 192 core processor.
Thanks to 5G, we all benefit from super speed. And due to all these enhancements, everything is working faster today.
The key objective of quantum computing is to deliver extremely fast computing capability for machine learning. On top of that, quantum computing can solve various problems in seconds as compared to traditional computers. It's clear that quantum computing will play a significant role in enhancing computer speed.
The Use of Virtual Reality
In current times, Virtual Reality (VR) is a super profitable business. The VR concept includes augmented reality, extended reality, and merged reality and this, of course, expands this technology into a myriad of commercial and industrial applications.
AR is a perfect tool for training and learning. Augmented reality goggles are used for this purpose. Merged reality enables users to see a real situation and other possible scenarios and in doing so, it mixes real and created images. The main goal of extended reality is to project holographic-like images that look like a real thing. As compared to conventional video conferencing, with this tool, the person's image appears in front of users as if it's a real face-to-face meeting.
So we can see that VR applications can speed up an array of purposes and enhance productivity. Market experts expect that very soon VR innovations will hit the market in the coming months.
The Danger of Cyber Attacks
Although we live in the epoch of rapid development of modern technologies, this doesn't mean that cyberattacks fell into oblivion. Moreover, they have been on the rise so far and they are becoming even more dangerous. In 2020, the World Health Organization announced that cyberattacks on this company had drastically increased as compared to the previous years.
Unfortunately, modern companies are still suffering from various types of malware. Ransomware hackers are gradually getting greedier. To return control to the owners, they require a ransom from users. They have already attacked numerous businesses and government facilities.
The thing is that with the rapid development of 5G speed, these attacks will happen more often. Statistically, it is expected that cybersecurity revenues will reach around $250 billion by 2025. And this is where embedded security software may tackle that challenge. Modern hardware designs feature built-in security silicon from Microchip, Infineon, Micron, and other companies.
Growth of the Internet of Things
Statistically, it is expected that the Internet of Things will reach a $1 trillion market by 2025. Fantastic income, don't you think? And this, of course, will surely enhance many areas of life, including retail, energy, smart cities, transportation, etc. An array of enhancements are waiting for us!
The thing is that the 5G era is expected to push transformation speeds up to 20 Gbps and 6G might be even faster. Therefore, the rapid growth of wireless connections will undoubtedly continue to grow and very soon, the IoT will be absolutely everywhere.
So we see that the COVID pandemic changed the world we live in and made us look at all things differently. And some industries might be changed greatly because of this. It's clear that embedded technologies will continue to grow. We expect to see a rapid development of wireless connections, quicker embedded processing, and, of course, more sophisticated virtual reality. So if you are engaged in the area of software development, you need to follow the latest trends in this niche!