Through the evolution of mobile phones the world has become a better place and one can easily contact their loved ones from any part of the world with the help of mobile phones. Unlike this technical generation earlier telephone were used which were fixed to a place and the contact number of other people need to be revised through. Isn't that a hectic thing to do?
Mobile phones have been developed by which contacting people anywhere in the world has become a lot easier like one need not remember mobile phone numbers because the artificial intelligence has the ability to store a long range of contacts in them.
Recommended: 5 Things to Consider When Planning Your Data Backup Process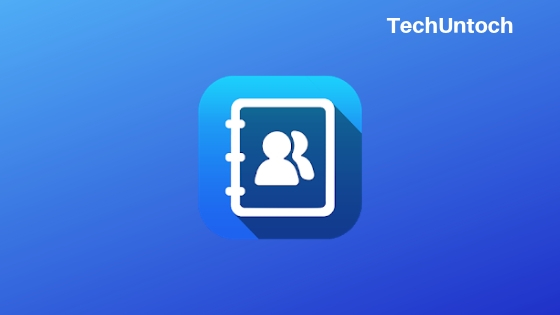 Backing Up Contacts With Google Contacts Backup
Contacts are very important because that's the only way to reach them therefore it is necessary to have a backup plan for saving all the contacts in your mobile phone so that never get accidentally deleted.
Google contacts are those that are integrated with Google Drive, calendar, Gmail and Google Plus circles. You can also opt to import and sync contacts from your mobile phone and this automatically occurs as you turn on your Android device. There are two ways in which the synchronisation occurs so that on deleting contacts from your mobile phone they automatically get deleted from your Google contact too. These can be restored within 30 days from the day they were deleted. It is important to have Google contacts backup so that all your contacts remain safe.
Your address book is increasing with contacts of friends, family and colleagues day by day. To protect your contacts from Data loss you can use cloud-to-cloud backup service. In order to recover Google Contacts you may select label, contact or group. The daily protection of Google contacts can be broken down into three easy steps:
Grant access to your Google contacts account to spinbackup
Click on the backup button
Now your Google contacts can be recovered with just one click at anytime and anywhere.
Spinbackup is a cloud data protection made for office 365 and G suite. It would take your organisation from Data loss with the help of a disaster recovery plan and an automatic cloud to cloud backup that occurs daily this means that your sensitive SaaS data is automatically backed up to a secure cloud storage on GCP and AWS. It provides protection against ransomware to your sensitive data through its updated incident response plan and automatic monitoring.
Recommended: Dropbox Alternatives
It automatically finds out risky apps linked to your critical data on G suite so as to avoid data breach. Thus, picture waits great protection against League of data and insider threats in cloud. It also prevents your business from human errors by timely securing your data in a cost effective manner. Thus, spinbackup fulfils in saving both, your time as well as your money.
Basically spinbackup is a cloud cyber security which provides cloud to cloud backup. You can find it on the given website: Spinbackup.com
The best thing about spinbackup is that it provides unlimited storage capacity. Spinbackup is also available for MS Office 365 and is successfully used in Europe, Asia, Australia and USA. Spinbackup for individuals provides up to 4GB free storage. It keeps a copy of your important files, photos, videos, messages, events and tasks. You can get access to your data from anytime and anywhere. It also protects your sensitive private information from threats like ransomware.
Spinbackup is amazing because it not only backups your data but it also provides a cyber-security for your backed up data. Its service is really important for companies because over 49% of Companies lose their data because of ransomware or human factor.