Pay-per-click (PPC) advertising is a tool that most marketers use nowadays as part of their search engine optimization (SEO) building strategy. PPC advertising allows you to pay to have your ads posted on a search engine results page (SERP) based on users' search requests. These paid ads are often the results that pop up before scrolling down a search results page.
Paid advertising has become more popular among marketers because of the advent of technology, the Internet, and e-commerce. It's an incredibly great tool for increasing brand awareness and reaching new audiences.
Now, to succeed at running an effective PPC campaign, you need to start with the end in mind. This means that you have to plan and strategize to succeed. You have to plan for success. That said, below is a step-by-step guide to help you create an effective PPC campaign.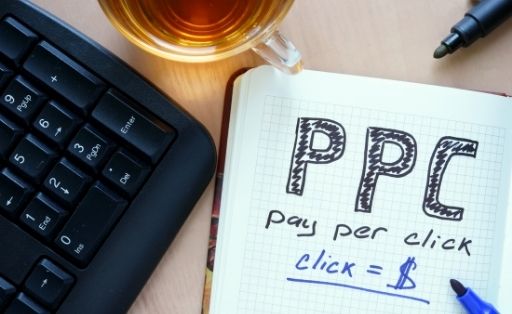 #1. Create Goals And Metrics
Before you start a campaign, begin with the end in mind. To do this successfully, you need to set goals and milestones for the project beforehand to determine if you're going in the right direction when you begin. Therefore, you need to set goals for the testing stage and the actual campaign. There's no other way of measuring the success of a campaign other than metrics.
Now, the metrics you'll choose will vary depending on the purpose of the campaign. You could monitor metrics such as sales, site traffic, and lead generation by creating a separate landing page and monitoring its activity directly. Moreover, to find out more about how a PPC agency can help your marketing campaign to succeed, you may visit sites such as www.caffeinemarketing.co.uk for valuable insights on the matter.
#2. Set Clear Parameters
For CCP campaigns to succeed, you need to establish the purpose of creating or starting a campaign. This means that you've got to identify your target audience. Your prospective audience is most accurately determined by the overall goals and objectives of the project at hand. Parameters define what you can and can't do based on your campaign goals.
Therefore, these parameters guide you toward accomplishing the end goal. It does this by defining the theme, duration, metrics, and other aspects of your marketing campaign that guide your marketing team during the entire process. Moreover, note that these parameters may affect other areas of your campaign, such as the budget. So, you may need to include various members of your team, if not all of them, to establish reasonable parameters.
#3. Perform Keyword Research
Keyword research may be the most important process in your PPC campaign. This is because choosing the wrong keywords can derail your campaign and deem it fruitless. If you choose the wrong keywords, the search engine won't be able to pick up your ad. Therefore, if you choose the wrong keywords, the search engine may display your ad to the wrong audience.
So, if you're creating targeted ads, make sure that you get the keywords right. The success of a campaign is, therefore, largely determined by keywords. Perhaps, to begin your research, try to find out what your competitor is using. Also, try to put yourself in the customers' shoes when searching for your product or service.
#4. Optimize Website
The end goal for most PPC campaigns is to increase traffic to a website. So, it only makes sense that you optimize the specific landing page of that website for the ad. You've got to optimize the landing page for your ad before you publish the final version.
To keep a prospect intrigued, you've got to make sure that everything works as expected. You don't want a user to click a link, only to be directed to the incorrect page, for example. Also, you have to optimize the page for quick loading time. Mind you, most users have short attention spans online. So, you have to ensure that you use compelling calls to action, clear sentences, and great visuals to win prospects over. That one click has to count!
Besides, users click on an ad because something about it has intrigued them. So, the moment they notice that what they saw on the ad and what your landing page is showing is unrelated, they'll likely leave the page.
#5. Set A Budget
Now, before you start any campaign, determine the budget. Thankfully, even if you don't have a big budget, you can start with a low budget. Then, you can invest more money if need be. Besides, if you're relatively new to PPC advertising, it makes sense to start with a smaller amount, especially to test your ad.
#6. Create A Great Ad
Since there are a lot of ads flooding people's search pages daily, yours has to stand out. You can do this by offering a solid value proposition and by using compelling visuals. Once you have chosen your keywords, theme, and target market, it'll be easier to create a fantastic ad for your campaign. Remember, if you want to capture your audience's attention, your content has to be worth their click because, as previously mentioned, people's attention spans are short on the Internet!
#7. Testing
This is the stage that comes before the primary campaign. At this stage, you set up the trackers and metrics you'll use to monitor the progress of your campaign. Also, this is where you could use A/B testing to run two ads concurrently and experiment with them until you find the right combination. It's the time where you do trial and error until you get the desired result.
Conclusion
PPC marketing is fairly doable. But, the key ingredient for success is doing the research before starting the entire process. Know who you're targeting, the parameters of your project, and the goals of the campaign before you start. Once you're clear on those areas, it'll make things easier. Plus, don't forget to have trackers to monitor the progress of your campaign.