Remember when technology used to be a "bad idea?" and people were against technology; where are they now?
Technology isn't always a top-of-the-head choice, but that doesn't mean it is terrible. Today's business world is full of vultures, and getting ahead isn't possible without technology. After all, we'd like to include the term "innovative" when it comes to our businesses, don't we? With consistency, technology has been one sector of the industry evolving. But it's not because of the sparkly tablets, buttons, and robots that hoover the floor for us. It's because of the knack to make life in business much more accessible and comfortable.
Just think about all the headways that have been made possible due to technology. Having menial tasks made a lot easier and faster to use is a tremendous advantage to companies. Furthermore, today, fast-tracking success doesn't necessarily mean being the monster company or utilizing the latest, most ground-breaking technology. It instead means choosing good-enough technology to influence your business' day-to-day operations profoundly.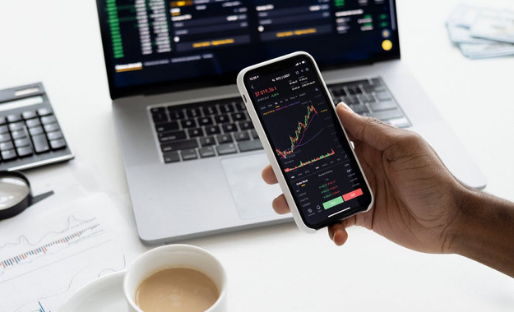 The question that's making you scratch your head: what type of technological expansions does my business need? Here's how technology can transform your business from a no-go to an all-show!
1. Productivity & Automation
The thought, "I can't compete with a giant marketer like him," doesn't exist anymore. Today, smaller businesses can compete with larger enterprises by being more agile and swift and responding to change faster. Technology can enhance your company's efficiency and reduce human error by designing automated procedures.
Contact management websites like SalesForce and software applications like Quickbooks can automate company sales tracking and bookkeeping. In the meantime, small business owners can retain their focus on their overall success strategy and have more room for other stuff. It leads to one of the most significant benefits of technology and automation in businesses: output!
2. Protecting Information
Having an IT guy with preferable cybersecurity knowledge isn't enough to keep your data safe. Unsecured data can have a daunting effect on companies' reputation and competitiveness, and not to mention, it can cost them thousands. Backup systems such as cloud storage or virtual vaults like DropBox can maintain information security by only allowing specific users within your company to withdraw, access, change or add the documents. It minimizes the potential for sabotage, espionage, and hacks. Also, some tools easy to use, such as password manager software, could give you some interesting insights about how much your employees know about protecting their personal information and, therefore, that company's sensitive information that you do not want to be exposed.
Furthermore, suppose you, as a thriving entrepreneur, want to put your impeccable science, math, and programming skills to work and learn how to protect and defend organizations from cyber-attacks. In that case, an online Masters Cybersecurity program could help you take leaps and bounds. Your right-hand-man (technology) can sustain the credentials of your business.
3. Association & Communication
No doubt, communication is paramount in the business world. One of the primary benefits of technology for business is the abundance of resources available to communicate effectively and instantly.
With the escalating business adapting of mobile computing gadgets (tablets, laptops, etc.) and software like Skype Conference Calls, Voice Over Internet Protocol, and Cloud Systems, employees can collaborate comfortably, even through an ocean-distance, and work anywhere. These liberties reduce travel costs as well.
4. Remote Onboarding
As far as the future is concerned, more people will be looking for remote work. And as businesses promote this new model and the latent savings that can come from it, they will have to rely on technology to manage remote onboarding procedures.
What's onboarding? It is an integral part of hiring new workers and getting them up to speed with their duties and the company culture. Without leverage for people to connect in-person, businesses will use software to do so because of their geographical location.
Technology that guarantees every step of the onboarding experience is orchestrated and planned professionally will help companies make sure their new employees feel welcome.
5. Unfailing Storage
Certain technologies, including cloud computing, offers reliable and effortless data storage that safeguards the company's valuable records while eliminating the need for server backup. Since you distribute the data across several servers, it is powerful enough to do the heavy lifting, meaning no server crashes! Moreover, cloud computing includes multiple packages; therefore, you only pay for the information you use, which could instantly reduce your company's IT costs.
6. Financial Hoards
Coming to the most incredible and time-saving usage of technology in business, which out-runs all of the above, is the financial hoards it affords global corporations and small businesses alike. A rise in productivity enables companies to do more with fewer workers, minimizing payroll costs. Other than that, data storage can lower server maintenance or warehousing expenses. Using the perfect technology for your company, you should be letting-go the financial costs that affect the businesses' performance. As a result, you'll be setting your business for success.
7. Lastly, Beating the Competition
Any business that has not drawn itself into the 21st-century is going to struggle. As you know, technology can uplift marketing, offer protection, and boost productivity. If your competitor lacks such progression, you are already putting your company at an advantage. However, there are multiple other ways to use technology to defeat your rivals. And yes, some of the methods involved are a bit underhand. Using Google+ Ads to your competitors' emails against them to gain your competitors' Instagram followers through an analytics organization, modern technology is inevitable.
The Verdict: Technology is Necessary for Advancement
There you have it – 7 ways technology can take your business to the top.
Technology is continuing to alter the way we work. Every angle of the business is being shifted with the elevations that we can now invest in. It's pretty evident just how many benefits there are from recent technology advancements. With all of the innovations available at our fingertips, we can be better and do better for our customers and ourselves.
So what are you waiting for? Get advantage from our tips and have your business up-and-running even more slickly. There's no telling what a business can achieve when all the pieces are placed correctly!