Advertising agencies every day come up with new ways to promote the client's business in the most profitable ways. SMS marketing is the most popular type of promotion because it does not require a lot of time to develop a strategy and large budgets.
In this way, the owner of the company will make his business popular in a short time, increase attention and demand for the brand, and establish customer focus.
Each person has a mobile phone that can receive text messages, so you reach the entire target audience and direct them to your office.
Recommended: How to Increase Your Ecommerce Sales This Year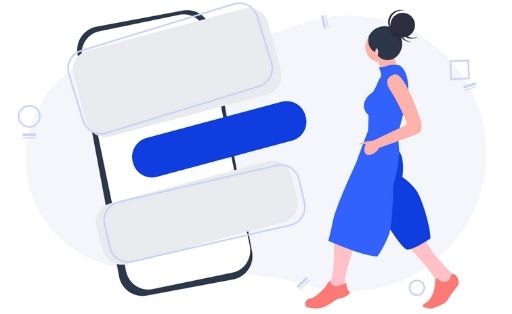 How does SMS text messaging work as a service?
E-commerce SMS marketing is designed in such a way that it sends a message to those customers who are really interested in your product.
Usually, these people provide the numbers themselves from the companies, because during the purchase they are asked to fill out a short questionnaire for further discounts.
Having received the phone numbers, the program determines the keywords for bulk SMS campaigns in order to immediately interest the client. They are often segmented by interest or location. The audience itself can unsubscribe at any time, so do not be afraid to get bored with them.
At any time, the customer can change the text for the mailing, adjusting it to new offers and assortment.
Recommended: Track a Cell Phone Location of Your Workers for Free
The top 7 benefits of using bulk SMS marketing for E-commerce
So far, even the best PR specialists have not been able to find flaws in this method of attracting customers. If you are completely unfamiliar with the pros of SMS marketing, then we will tell you more.
Text message marketing reduces costs
Everyone is used to thinking that any advertisement must be expensive. Let's not argue, it was like this before, but now the e-commerce industry marketing has done its job.
Sending a text message to a potential audience is the most affordable way to promote since only copywriting services are used mainly.
You need to write a small SMS with a call to visit your cafe or buy a new thing, and then the client will decide for himself whether to come or not.
Fast delivery
We cannot speak for other bulk SMS services, but BSG World does everything to ensure that the client receives his service quickly and efficiently.
Customers always want the newsletter to start working on the same day, so the team collects the necessary information in a few hours, writes an offer, and starts sending messages to users.
Remember that preparing for the start of cooperation should take a minimum of time for the SMS offer to be relevant.
Personalized messaging
Since all people are different, one message can cause an indefinite reaction.
One person will like it, and another will go into a rage. Reasons to use SMS are very simple: a company can write an individual message to each client. To do this, you need to divide people into categories by interests and write a text-based on this information.
It is not necessary to make an SMS that is too personal, but a neutral joke and a positive attitude will be able to dispose of the client to your proposal.
Ease of implementation and integrations with a bulk SMS service
The world will constantly change, but gadgets will never disappear. This is why the benefits of SMS marketing will always dominate.
Cooperation with mailing services is always very simple because all a business owner needs is to provide contact information or at least a portrait of a potential audience. All the rest will be done by specialists and will even provide reports on which you can track the result.
Higher open rates
With text message marketing, you will get great results as phones engage people more than TV ads.
Some customers ask to set a time frame so that the client reads SMS during working hours and better remembers the written information.
While at the workplace, there is a high probability of going to a nearby store and buying the goods mentioned in the text.
Statistics show that SMS as a business service channel is the leader in the advertising race.
Strengthens customer engagement
When you send a message to a customer that responds to their requests, you bond with the person and connect.
Trust in your brand increases and in the case of a choice between two companies, the choice will fall on the one with which there has already been a long correspondence.
Don't be afraid to engage in dialogue with your audience.
Flexible and customizable
The benefits of bulk SMS marketing for your business consists in the fact that you will be able to tune for different audience segments and control the distribution schedule. This can be at any time of the day or only on weekdays.
The text is also made at your discretion, so audience loyalty will be ensured. The customer himself provides the contact information of those to whom he wants to target, so the services take into account special preferences.
Summing up
In conclusion, we would like to say that SMS marketing will benefit your business and help make sure that customers turn exclusively to you. This will bring huge profits, and your services will be recommended for free.
BSG World is ready to help in solving any problem, even such as cell phone number validation, so visit the site as soon as possible and order the mailing service. Go to the website https://bsg.world/ and contact the manager.