When it comes to running a business, unnecessary equipment expenses can really put you in a bind. One of the lesser-known options, when it comes to saving money on temporary equipment or equipment that will need upgrades, is renting certain office technology. Whether renting saves you the replacement cost for a new copier or avoids that hassle of keeping expensive equipment around – it is a viable money-saving option. Here are 7 situations in which you should consider copier rentals. Instead of purchasing a new machine.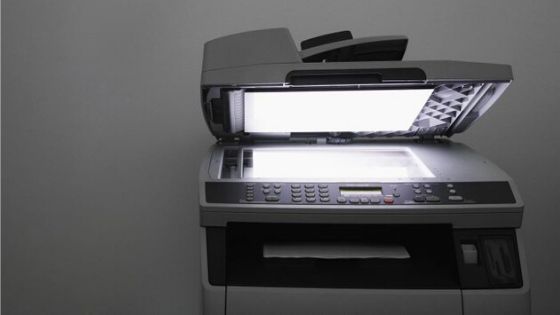 1. You Won't Need It All Year Round
Is your copier sitting in the corner 9 months out of the year? Maybe you own a tax firm that really only needs a high-performance copier during tax season and your copier just broke down. The cost of renting a copier would be well under the price of a brand new machine – and don't even get me started on the risk of buying used copiers. Our copier rentals are configured and tested to the highest standards, so when they arrive at your office or event you'll receive a polished copier in working order. Perhaps its elections season and your political campaign is using a temporary headquarters or "war room". Do you find yourself running to the print store a little too often? Instead of buying a copier to save time, rent your equipment to save time AND money.
2. Depreciating Assets and Liability
Renting is a good wat to save yourself from depreciating assets. Any device or product that gets updated over time is seen as a depreciating asset. Just like automobiles, once you purchase a copier- depreciation kicks in. When it comes to technology, depreciation comes on two fronts. Not only does wear and tear factor into the depreciation equation, but the fact that there is always newer, better technology coming out every year greatly lowers the value of your copier. While some choose to own their copiers and keep up with repair and upgrade costs, many companies are choosing to lease or rent their bigger budget equipment in order to avoid repair and upgrade costs.
3. Initial Expense
Some businesses just can't afford a new copier, so they are forced to run to the print store or order copies online- making small expenses over and over again that add up over time. You might think you are saving money, but you may realize that you can save even more with a copier rental or lease.
4. Replacement Costs
Did your equipment break? That happens more often than you may thing, and unless you're a technician there is no good way to predict copier malfunctions. The unexpected cost of wear and tear on copiers and similar equipment is a major concern for many business owners. Little do they know, that leasing or renting a copier can save you from a repair or replacement headache. Not to mention, you'll get some of the latest technology without paying the full price tag.
5. Consistent Standards are Harder to Maintain
Is your business trying to maintain the same standards throughout a variety of branches? Copier rentals can give you the unique option of ordering all of the exact same machines and shipping them to multiple locations – in order to maintain continuity throughout your company. This makes it easier for you to avoid wildly different expenses in a business where purchasing options aren't centralized.
6. Maintenance Concerns
Most rental agreements include a maintenance agreement, included in your monthly payments. On the other hand, copier maintenance is a key aspect in which companies that purchase a copier outright have to budget. Leasing multifunction equipment eliminates the need for budgeting for these repairs. When it comes to running an event, you don't want to lug a bulky copier with you. Unless you know what you're doing, copiers and other technology just don't travel well. Luckily, if you rent your copier you won't have to worry about travel damages, installation times, or set up issues- we'll ship you the equipment and our technicians can set it up just how you'd like.
7. No Setup or Installation
If you're looking for a painless copier experience, purchasing is probably not the way to go. There will always come a time when you have to figure out how to repair or upgrade your equipment. And then you purchase your technology online, your experience ends after you push the purchase button and submit your payment. The copier shows up and it's up to you to set it up, install updates, and learn how it works.
The great thing about renting or leasing copiers is you'll never have to worry about setting it up, upgrading or repairing your machine. But before you decide whether to rent or lease, it is crucial to know how many prints you'll need, how long you'll need your machine, and which copier functions are beneficial to you.
What do you need? Which functions would be beneficial in a copier? Do you need color copiers, or does black-and-white copying work just fine? Knowing these answers will help you make the most cost affecting decision. When you're selecting a copier rental for your special project, temporary office, or marketing campaign, it can be easy to overlook the other technology needs your project may have. Rentacomputer.com can provide all of the office equipment rentals you'll need to set up a temporary office or make your next special project go off without a hitch. Just let us know what you're trying to accomplish, and we'll arrive in a timely fashion with your technology rentals ready to install.