Instagram can be incredibly useful for small businesses that want to market cost-effectively. With a staggering amount of monthly users, Instagram is the go-to platform for every marketer.
The well-designed features enable businesses to communicate their brand message much better and more effectively. However, to market effectively on Instagram, you will need a well-thought-out strategy.
In this article, we will help you develop the best Instagram marketing strategy that will set you apart from the competition.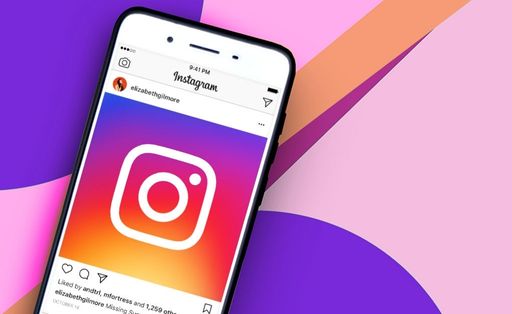 Optimize Your Profile
The content posted on your profile should reflect what you want to communicate to your prospective customers. For starters, choose a username that's easy to remember. After that, you can create a simple yet captivating logo to complement your username.
Furthermore, your profile's bio is the first introduction to your brand for newcomers, so you better make it count. A quick and witty bio description that captures your brand's message as a whole is what you should be aiming for.
To maximize your chances of success, you should also set your Instagram profile as a business account. To do this, go to settings, tap on the account option and select the professional account option.
In addition to that, to ensure that your profile gets the attention it deserves, make sure you're account is public.
Be Consistent
To get a significant number of likes and followers, you should post content regularly. Posting regularly also creates a sense of urgency, which will make followers want to know what you're up to and which new line of products is about to be released.
Knowing that consistency is key, is just one step to success. That being said, quantity can never outclass quality. If you want to grow your brand organically and increase your Instagram followers, you should focus on content that adds value to your clients. To achieve this, make sure that you discuss the benefits your products and services bring.
Engage With Your Followers
People like to feel that they matter and they want to know that you care about their experience with your brand. For that reason, it's best to proactively seek engagement and interact with your followers, either by commenting on their posts or replying to their direct messages.
Additionally, you can show that you value your follower's opinions by sharing their posts.
The average Instagram post has about three to four hashtags. However, since Instagram allows up to thirty hashtags per post, it's easy to go overboard. For best hashtag results, keep it light and focus on fun or branded hashtags.
For example, your hashtag can become the voice of your brand if you work to make it recognizable. If you need help finding the best hashtag for your brand, you can find hashtag generators online easily.
Encourage User-generated Content
Encouraging customers to create content about your brand, products, and services may help attract new followers and increase engagement. There are many ways in which you can encourage user-generated content, from contests to questionnaires.
Surveys are a favorite among social media users. A survey can be super simple but extremely effective. You can create surveys that are related to your brand or you can ask your followers to give their opinion on certain trending topics.
Furthermore, you can host live events where you can interact with your followers directly.
Instagram Shop
If you are looking to boost sales, Instagram can help you with that. You can effectively turn your Instagram account into an online shop. Your customers can order products from the comfort of their homes with just a few clicks.
Selling products with the Instagram Shop feature is extremely effective. You can market your products with visuals regularly on your feed and sell them much faster and hassle-free.
Influencer Marketing
Influencer marketing is a powerful tool to help you grow your business really fast. There is a misconception that influencers are extremely expensive, but that's not the case.
With the help of an influencer, you can present your product better and increase traffic significantly. If the influencers agree, you can post their content on your channel as well.
Final Thoughts
Instagram is the perfect place to promote your brand and engage with your followers. Remember that engagement drives growth, so you should concentrate on that if you want to grow your business the right way. Consider working with influencers and don't forget to utilize Instagram Shop's benefits to the fullest.