B2B is a thriving market that is evolving year after year. First, the crisis forced many companies to give up some of their full-time employees. It turned out that it's much more profitable to adopt outsourced services.
Secondly, entrepreneurial activity is booming, so business services become more in demand. As a result, the business-to-business sector is expanding, both structurally and financially. And the industry offers enormous prospects for businessmen looking to enter the B2B sector.
About what areas are successful today, we will tell in our article.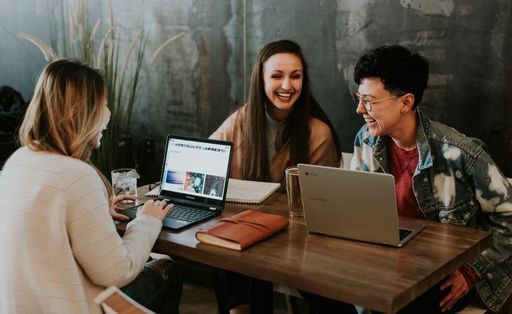 Why is B2B So Good?
To implement business ideas in the B2B sphere, you need to clearly understand its features.
Here is what makes B2B great business:
A small number of customers;
The high price of a single purchase guarantees a good profit;
Most often, consumers are already product-savvy, which greatly simplifies the process of B2B lead generation or cuts costs for lead generation services;
The buyer is motivated by logic when making a purchase;
The final price for goods/services for each specific customer is established in the process of negotiations;
Building long-term, trusting relationships between supplier and customer.
Why is it worth considering business ideas in the field of B2B?
1. Crisis is an awesome time for B2B. The company starts to save money during a crisis and looks even more carefully for efficient technologies and trustworthy contractors.
2. Low entry threshold. Many B2B models can be implemented with little or no investments at all.
3. Zero marketing and advertising costs. Because of the unique nature of the B2B market, traditional advertising strategies are not effective. Here, the proposal must be addressed to certain business leads – those who have decision-making authority. Because of this, the sales mechanism in the B2B sector is different and depends more on the entrepreneur's professionalism than on the advertising budget.
4. Focus on quality. The uniqueness of business activity in the B2B sector is that there aren't many clients that the organization services. Having two or three loyal clients is sufficient for some people to successfully make money. There is more opportunity to focus on service quality when there are fewer clients.
The best ideas for B2B business in 2022
#1. Consulting firm
Consulting services are quite specific. Your job is to assist the client in getting the desired outcome from their commercial endeavors. In recent years, this area has been greatly developed due to the widespread adoption of outsourcing.
A consulting firm can provide services in various areas. The most sought-after consulting services include those in management, credit, law, accounting, and IT. In the beginning, you can open a small narrow-focused company and buy business leads, and with the brand development, expand to the scale to a diversified company.
#2. Coworking center
Specialists are now having a problem with the workspace as a result of the remote and freelancing work growth. That's where a coworking space is handy. This is essentially a big open-space office where you may "settle" and work for a while.
The money received by the coworking space from the visitor's stay makes up its income. However, you may make more money if you lease out open space for training sessions, master classes, and so on.
So the idea is promising, but it has one drawback – the cost. To open a decent coworking center, you need impressive start-up capital.
#3. Game practice services
An interesting business idea for solo workers is holding board games for corporate clients. People who organize such events are today called game practitioners.
Although companies are the most profitable niche in-game practice, you can also focus on ordinary residents, since gamification is in trend today. Games were a great lead generator at all times. As a rule, game practitioners are not required to have their own office. Services can be provided at customer offices, anti-cafes, coworking spaces and other public spots, or even online.
#4. SMM studio
SMM is a business tool of paramount importance that incorporates social network promotion. Online marketing is not simply popular; it is also essential. Companies use SMM studios to efficiently advertise on different digital channels.
The offering is highly relevant, and a skilled marketer can build a successful business around it. You can start with a zero budget – or almost zero – you can only pay for social media or email marketing tools. And then, in the future, open a full-fledged SMM studio with your own professional team.
#5. Phyto design
Phyto design is more than placing green cuties on the windowsill. This is professional domestic landscaping. The main new business leads are shopping malls, large organizations that want to decorate their offices, cafes and restaurants as well as catering establishments.
The work in the field of phyto design is beneficial since it includes extra services. The phytowall should be continually maintained: you'll always check the watering and replace plants as necessary. So, after signing multiple contracts, you will have enough working hours.
Conclusion
In the B2B market, it is very important to follow the trends. Use what works at the moment and with a specific client. Take care of your partners. And also – make a cool product or provide the greatest possible service. This is the main secret to success.