Before you head into law school, there are a few hoops that you have to get through first. This is the process for every law student, so if you are wary of the LSATs, you are not the only one. Every pre-law student takes practice courses and studies different sections to figure out their strengths and weaknesses.
If you have taken a practice test and received a low score, just remember that this is a baseline diagnostic score. You can improve after you go through LSAT registration and get into a LSAT course. In addition, you should be open to new approaches and think about how long you have to study before taking the official exam.
These are some of the ways you can improve your LSAT scores.
Recommended: 5 Things Every New Restaurant Needs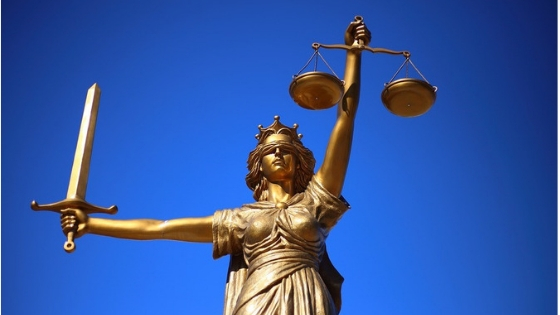 #1. Start Early in Undergraduate
If you are thinking about a law path while still in undergraduate school, you should sign up for some classes that will help you with the thought process. These classes will be essential for passing and getting high scores on the LSAT. For example, philosophy, ethics, historic, political science, government, and literature courses help you with a variety of skills, such as logical reasoning, reading comprehension, and essay writing.
Some students start taking LSAT practice tests early, studying higher level cases and logic reasoning in order to get the best LSAT score.
#2. Set Your Expectations
Do you have anxiety over taking the LSAT's and getting into law school? You may be putting unnecessary strain on yourself. For most college tests, the average test score is around 65% to 70%, but this same score puts you in the 75th percentile out of thousands of students.
Here are some things to remember before you go into the LSAT:
It's not necessary to get every question right to get the highest or perfect score of 180. You can actually miss 2 or 3 questions and still get this incredibly high, nearly impossible score.
If you get a 75% then you are actually scoring higher than 90% of all students.
#3. Skip Questions but Don't Leave Empty
Get a 50%? You are still higher than 40% of all test takers.
It is important that you get through the sections and go back to correct any questions that you skipped in the first place. If you look at a question, and it doesn't make sense right away, you can skip it and come back to it to spend more time. That said, you should make sure that you test and time yourself at the same time. You should know what sections take the most time for you.
If you end up with a lot of bubbles empty at the end, just fill them in as best you can. That's the difference between a 150 and a 154.
Recommended: The Potential of Short-Term Business Loans and Business Credit Cards
#4. Practice Under Same Conditions
When you take the LSAT, you will typically be sitting in a desk chair at a desk in a quiet room with other people. You won't be at your computer desk with your computer nearby. You won't have your phone nearby. If you have anxieties about these issues that will slow you down, you need to practice without these conveniences nearby.
You should be able to take a practice test including the same timing for each section on your own before you take the real LSAT.
5. Prepare with Enough Time
What date did you pick for your LSAT registration? You typically want to test before September. The students with the highest LSAT scores spend over 50 hours studying. Make sure you plan to spend at least 2 to 3 months learning concepts and taking practice tests. It's important that you get the best score possible as you don't want to take the test over and over. Once you take the LSAT, you'll still have to complete the rest of the requirements for your application.
Related Post: