Getting cash quickly allows business owners to invest in personnel, technology and other areas of their operations that need an influx of cash. Every business's financial needs are different but one thing stays the same: capital keeps a business moving forward.
When considering your financing options, it's important that you analyze exactly what your business needs in order to grow. Short-term business loans and business credit cards are two forms of alternative financing that small business owners can use to get quick and immediate access to funds.
They both provide long term gains for your business when used on a temporary basis. A good business opportunity may arise that you can't pass up or you simply need to improve cash flow, they both can help you.
These types of funding aren't complicated nor have long waiting periods for approval but… which one should you use?
Recommended : 3 Simple Ways to Increase Your Profit Margins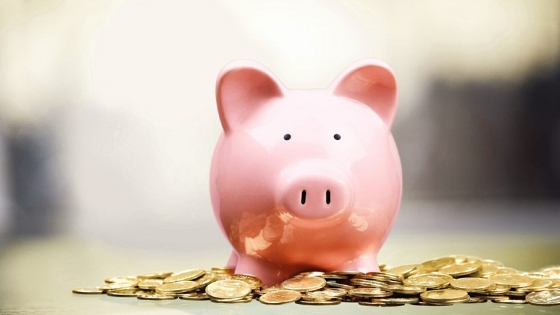 Every Business Owner Has Different Needs
A pricy update might bring more revenue
A photo app business owner provides iPhone, Android, PC and Mac users top of the line photo editing software.
Users can make changes on the fly whether using a smartphone, tablet or desktop computer. The owner knows that updating each app, so it runs on more and newer devices, is very expensive.
With a short-term business loan, the entrepreneur can pay back the loan within 24-60 months at an affordable interest rate and comfortable payment. He hasn't had any bankruptcies in the last 12 months and always pays his bills on time, so he has good business credit and can easily get the loan.
There aren't any surprises with a short-term business loan because he pays the same amount each month and gets a lump sum of cash in 7-10 business days. Another advantage of getting this type of loan is that the owner can apply online using a mobile app, he doesn't need to visit a bank to apply.
He decides to apply for a $50,000 loan which is approved.
He starts right away to work on a new version of the app with more editing tools and new filters.
The ongoing expenses of a computer technician
A computer repair technician started his business right out of college. For convenience, he makes on-site repairs so clients experience less downtime.
Depending on the project, he may need to purchase tools, software, and other supplies on the spot.
He knows that he might need to apply for a short-term business loan in the future to buy costly equipment. But for now, it makes sense to use a business credit card to make purchases and track expenses.
He makes enough profit to pay off his debt each month so he doesn't have to pay a high-interest rate charged on outstanding balances.
A business credit card provides him emergency cash for unexpected expenses.
By paying off the balance each month, he avoids paying late-payment and over-limit fees. Even so, he's aware he may pay annual and cash advance fees. All in all, a business credit card is the best option for his business needs. Plus, he is building a strong business credit that will help him get a loan in the future. If you are wondering if do you need a job to get a credit card, check Daily Prosper online.
Should You Choose a Short-Term Business Loan or a Business Credit Card?
The above business owners decided how they intended to use the capital so they could select appropriate alternative funding that made sense for their businesses. You can do the same thing by comparing the two types of funding and see which one is the best fit.
In some instances, using both types of funding is also a good choice: you can acquire a short-term business loan for pricier expenses while paying for ongoing purchases with a business credit card.
Why not apply for the financing option of your choice today to invest in business growth quickly?