People usually ask about the differences between the luxurious watchmakers in the market. This question is typical, and this is the question watch collectors should ask before they purchase pricey timepieces.
From the simple question a customer asks, there can be many answers from which watchmakers are more popular. Watchmakers create timepieces worth it and are durable, which are much more expensive when it comes to resale value.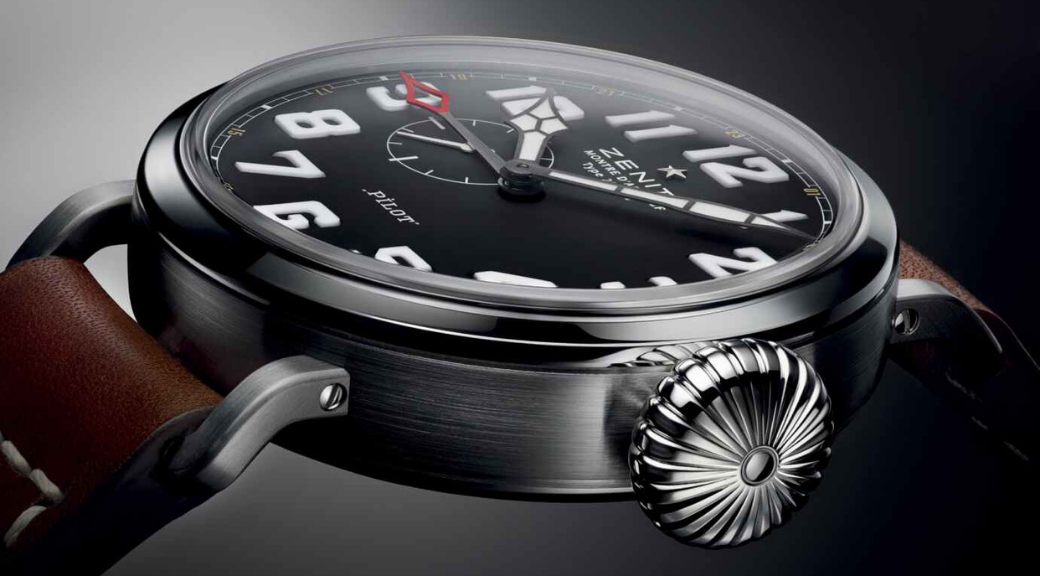 All you need to know about Zenith watchmakers
The history of Zenith starts at a small village located in Le Locle, in the area of the Jura Mountains. In the early 19th century. A watchmaker named Georges Emile Favre-Bulle was the founder of the watch company Zenith.
Georges Emile Favre-Bulle started his apprenticeship in watchmaking in 1843 at thirteen years old. He then married a watchmaker daughter when he was twenty years old. In the year 1865, George then opened his own watch company that was called Zenith.
George was twenty-two years old when he opened his own company. George was a hardworking watchmaker and wanted to stand out from other watchmakers. He then created his movements for his watch even though it is hard.
Aside from creating movements from scratch, George was also known to be excellent in creating his dial, casing, enameling. Aside from these features, George was also developing his timepieces tools.
After just ten years, when George finished setting up his watchmaking company, he hired more than ten percent of Le Locle's watchmakers; He was then the largest landowner in their region.
George won several awards because of his remarkable works, starting from the Chronometry prizes. These days, the Zenith watchmakers have won a total of two-thousand-three-hundred-thirty-three awards, more than the other watchmakers.
Even Though the Swiss watchmaker's companies had a hard time after World War II happened, the Zenith watchmakers remain by introducing dashboard timepieces and timers onboard for vehicles. Also, they created altimeters for the aircraft and much more alternatives to still stand out even after World War.
The Zenith movements
The Zenith El Primero introduced in 1969 as one of the competitive movements in history for the first automatic Chronograph in history. The Zenith El Primero movement has a height of 6.5mm while its diameter is measured 29mm. It has a power reserve that can last fifty hours.
In the year 1970, the Zenith parent company decided to stop creating mechanical movements because the quartz was more in demand. But a watchmaker from the company named Charles Vermont hid the crucial documents about the Movement so the watchmaker won't lose it.
Even though the El Primero creator was the Zenith watchmakers, it was used by well-known watchmakers, and thanks to them, the Movement became popular. They use the modern version of the El Primero.
The El Primero features a column-wheel Chronograph that is registered in three. It features a sixty-second Chronograph register; it also has a twelve-hour counter and a thirty minutes counter. It also features the date, thirty-one jewels, automatic winding, and lastly, a fifty hours power reserve.
Reasonable timepieces of Zenith
El Primero 36,000 VpH this Zenith timepiece features a classic design; it has an overlapping register. It also has a tachymeter scale, hour markers and minute chapter, bold hands, and a case that is 42mm in size.
Pilot Big Date Special these timepieces are inspired by the vintage style; they can provide the users with a classic eye-catching style. It has a case that has a size of 42mm, and the pusher is rectangular, and it has a slightly oversized crown.
The aesthetic style is created by the telemeter scale located in its dial edge. It has a double-digit date at the six o'clock position. All of the displays of this timepiece are very clear. It is run by the El Primero 4010, an automatic winding Caliber, and it has over three-hundred-six components.
The Zenith El Primero Original 1969 this zenith timepiece pays as the tribute for the original El Primero Chronograph, as in the name of this timepiece introduced in the year 1969.
It features a 38mm size case the running Movement of this timepiece is known to be the El Primero Caliber 400, and it has over two-hundred-seventy-eight components. It runs to a thirty-six-thousand VpH or five HZ.
Takeaway
The most admirable stuff in our history are those things that are less complex, and that makes the Zenith so excellent. It is a timepiece that gives you luxury and elegance. The Zenith watchmakers preserved their eminence over the years. For this reason, a lot of collectors also purchase this brand.