The New Year was a few months ago, and if you're like 90 percent of the population, you've already forgotten the goals you set on the first day of January. But that doesn't mean you need to give up your workout goals altogether. Maybe you just need to find a more sustainable way to workout that will last you the whole year.
Or maybe you've been nursing an injury for the last few months, and you're ready to get back on your feet. You might have been taking CBD capsules for pain and doing physical therapy, and you're finally ready to get back on your feet and get in shape.
Many people are turning to workout apps that are designed to help individuals get in shape whether they're working out from home using running apps or the gym. If you're ready to get in better shape and take better control of your health and fitness, try these 10 helpful workout apps.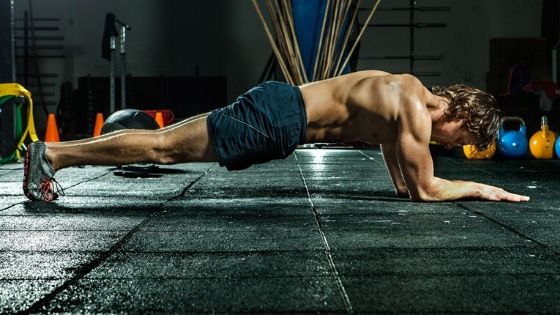 Best Workout Apps
1. Map My Fitness
Website: https://www.mapmyfitness.com/us/
Under Armour has a suite of fitness apps beginning with the word "Map My," and Map My Fitness is a combination of them all. It's a free app (ad supported) that let's you choose from hundreds of activities and track how "far" you went when you did it. For activities like running, walking, or cycling, it tells you your literal mileage and for activities like yoga, it gives you other data to help you see the benefit of using the app.
It's compatible with many fitness trackers, so it's easy for you to keep track of your exercise no matter where you are and what you're doing.
2. Fit Radio
Website: https://www.fitradio.com/
Nothing is more motivating to the average athlete than upbeat workout tunes that you can lift or run to. Fit Radio is a free music-streaming service that only plays high-energy workout music to keep you going. It features some of your favorite songs and keeps playing until your workout is over.
3. Aaptiv
Website:https://aaptiv.com/
Aaptiv is another perfect app for those who love working out to music. It has called itself an "audio fitness app" because each of its workouts are put to a specific music playlist. There are 3,000 workout routines to choose from accompanied by music from modern chart hits, so not only will you never run out of workouts to do, but you'll never be bored doing them!
Aaptiv is designed to work out at home, at the gym, or even for a few minutes at work with some sessions lasting as little as seven minutes. It requires a $15 monthly subscription, but it's cheaper than a gym membership, and many people say it's helped them get into shape quickly while having fun.
4. Daily Burn
Website: https://dailyburn.com/landing#!home
Daily Burn has received a lot of media attention lately for offering fantastic workouts for both men and women that are curated to the workout style they want. It's unique in that it features a live recording of daily workout videos that are also recorded for later viewing. Many users like that it feels like a live fitness class at a certain time every day, which helps them stay on routine.
The Daily Burn can be downloaded onto your phone or tablet as well as on smart TVs so you can watch the daily workouts on a bigger screen. It's free to start out, but if you want to access all of the workouts and features, you'll need to subscribe.
5. Strava
Website: https://www.strava.com/
If you're into cardio exercises like jogging, swimming, or cycling, Strava is the prefect app for you. It goes beyond tracking your mileage and analyzes speed, pace, elevation, and calories. It also challenges you on a monthly basis with a huge community to keep you on track.
6. Skimble Workout Trainer
Website: https://www.skimble.com/workouts
Skimble's Workout Trainer is designed for pretty much anyone looking to improve their workout journey. This app offers workout plans for individuals at any point of their workout journey, giving customized advice to help individuals curate an effective plan.
You can even take move-by-move workouts and put them together to create workouts of any length with an online trainer to help you figure out how to meet your goals.
7. Yoga Studio: Mind & Body
Website: https://www.yogastudioapp.com/
There are dozens of great yoga apps out there, but this one is simply ideal for those looking to customize their yoga workouts. You can find relaxing yoga workouts to help you find your inner peace and improve flexibility or you can try more intense yoga sessions that burn more calories.
Yoga Studio also lets you put background music to your customized workout sessions so that you can get in the right mood to complete your yoga app. Try it free for 7 days and purchase one of the premium versions if you fall in love.
8. Fitocracy
Website: https://www.fitocracy.com/
Are you bored with your current workout regime? Try gamifying it with Fitocracy. This app offers a role-playing style experience where you can earn points for your workouts and positive words of affirmation without each goal achieved.
You can also connect with friends online. You can sign up with a buddy or find a new friend who can help to cheer you on in your fitness goals. It can be very motivating to compare points and discuss your struggles and triumphs along the way.
9. Sworkit
Website: https://sworkit.com/
While the CDC recommends that you get 30 minutes per day 5 days per week of cardio exercise each week, recent scientific developments indicate that you might not need quite that much. Seven minutes could be the new sweet spot in working out, and Sworkit has a whole list of short workouts that you can try for free (subscription required after trial).
If you want to put in a workout longer than seven minutes, you can do multiple sets, mixing and matching to target problem areas and improve your fitness.
10. CrossFit btwb
Website: https://beyondthewhiteboard.com/
Although this comes last on the list, it's certainly not the least worthy of mentioning. CrossFit btwb (beyond the whiteboard) is the official app for CrossFit. It's free and one of the best in the free classification of workout apps.
It has a huge library of more than eight million exercises that you can do. You can also track your personal body progress and compare your progress against leader boards throughout the world. There's macro tracking and community connection to help you stay on track.
Related Post: