Windows Emulators for Mac – Although with our Macs and their swift features, there is nothing we need stress about, there are still some applications that run on Windows only which makes us feel the need for Windows even though we love our Macs. But you can't run Windows programs on Mac OS X without Windows emulator for Mac.
Running Windows-only apps on Mac has never been easy and with the internet filled with tons of useless, sham Windows emulators for Mac, it is quite hard to find the best one.
But, do not worry! We are here to fix everything for you.
Recommended: Best Android Emulators for PC Windows 10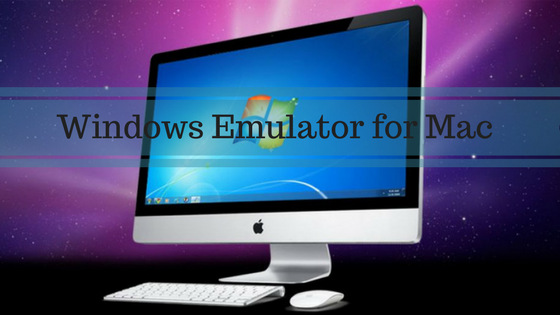 So, whether you need it for business or you just want to play some Windows-only games. Whatever is the reason, we have brought you the best Windows Emulators for Mac!
Read on…
Windows Emulators for Mac
#5 Virtual Box
Virtual Box has been one of the most famous emulators and I not only talking about Windows Emulator but even for Mac Emulator for Windows 10/8/7 and even other OS like Linux and Android. It is open-source, free virtualization software that works great as a Windows emulator on Mac. Even though it is free, it does everything that other paid Windows emulators can and you even get more options for customization than other emulators.
Website: https://www.virtualbox.org/
#4 Virtual PC for Mac
The next one on our list will be Virtual PC for Mac. This is a paid Windows Emulator for Mac but worth its price. If you are a person who wants to use Windows applications without leaving your beloved Mac, Virtual PC for Mac is just for you. The best thing about this Windows emulator is that even though you are using Windows applications, you can still use your Mac OS and share information over a network. So, if you are looking for Windows Emulators which won't stop your business either and do theirs too, Virtual PC for Mac should be your choice!
Website:https://www.microsoft.com/australia/office/mac/virtualpc7/
#3 CrossOver Mac
Another best Windows Emulator for PC is CrossOver for Mac. It is a simple, user-friendly Windows emulator for Mac that will require nothing but the Windows application you want to use. You don't have to worry about setting up a virtual environment or installing a fresh copy of windows or anything. Just Install it and run. It would not only save your time but also your money you will spend buying a copy for Windows. The CrossOver also MS office and even some pretty heavy games and applications like Adobe Photoshop, Half-Life 2 and more. If you need a convenient and cheap option for a good Windows Emulator, CrossOver is the one!
Website: https://www.codeweavers.com/products/crossover-mac/
#2 VMware Fusion
VMware Fusion is yet another best Windows Emulator for Mac. It is a safe, dependable and smooth-running Windows Emulator for Mac. Unlike other Windows Emulators, VMware Fusion lets you run only Windows desktop or separate Windows application in macOS. Another great thing that it offers is the option to drag and drop files from macOS to Windows and the other way around. VMware is one of the best choices for Windows Emulator for Mac and if you are looking for a rather reliable and advance Windows emulator for Mac, you should definitely go for this!
Website: http://www.vmware.com/products/fusion.html
#1 PARALLELS DESKTOP
On the top of the list, we have Parallels which is no doubt the best Windows Emulator for Mac. Most of its features are much like VMware only but it is way faster and smoother in performance, compared to VMware. Another thing that makes it the best is the ability to run more than one concurrently and swiftly. And you can even use Mac OS within these too!
Website: https://www.parallels.com/products/desktop/
SO, WHICH ONE'S THE BEST?
Well, that depends. It depends on what you need Windows Emulator for Mac. Different Windows Emulators presented above fit into different needs of people and all of them have their own pros and cons. So, all you need to do is set your priorities straight and decide which one's best for you!
We hope this article helped. Stay tuned for more!
Related Article: