For a long, backlinking has been extremely popular in gaining traffic, search engine ranking and domain authority. Backlinking will still exist in 2021, though a lot has changed in this scene.
Just around a couple of years earlier, there was a surge in web 2.0 backlinking strategy and you might have experienced even expert Gold Coast SEO companies practice. However, if you don't know much about it, fret not. By the time you finish reading this article, you will have already know a lot about web 2.0 backlinks and how to implement them in your SEO strategy.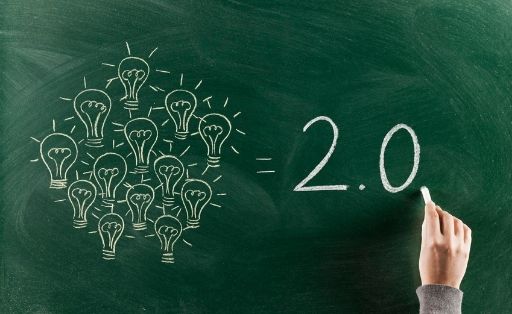 Why is Web 2.0 Backlinking Considered to Be Great?
Web 2.0 is the free blogging platform that almost all novices and layman bloggers have used at some point in their career and journey. Blogspots, WordPress, etc., are considered to be excellent web 2.0 blogs and are an important element in SEO techniques in the modern-day.
There are many reasons why web 2.0 platforms are considered to be great for backlinks. Check out some of those reasons.
Web 2.0 platforms are great for building PA (page authority) very fast.
With just a very few strong links in the process, a web 2.0 link-building strategy can take the page authority from PA 0 to up to PA 30 or even more.
It provides relevant links for your link-building process.
Relevancy is very important in link building, and Web 2.0 provides that.
Tips to Implement the Web 2.0 Backlinks
Get to Work
Most of the automated programs cannot post on web 2.0 platforms automatically, so you will have to do it manually. You also have to ensure that the links you create and the content you post are of high quality. Google no longer supports thousands of spam links to one website, so you have to focus on quality, relevance, and authority.
Once you get all these right, you will see a visible improvement in your ranking. And if you don't get enough time or resources for this, you can choose to hire an expert-level Gold coast SEO agency any day.
Create an Email Account
Creating web 2.0 blogs requires email accounts. So, it would be recommended if you created a default email account for these. Also, having the same email account for blogs on multiple platforms is okay.
Sign Up for Multiple Web 2.0 Accounts
At the time of beginning with the web 2.0 strategy, you need to keep in mind that you might need to create as many accounts as you need, it may be 10, 50, or even a 100. All of this depends on the competition and the search volume of the keyword you are targeting.
Construct the URL
Now here comes the technical part. You need to get all your keyword research and planning done. Once you have done that, you will have to create a URL with the keyword you want to target.
For example, if your business deals with packing and moving and is based in Perth, your URL should look something like "packersandmoversperth.wordpress.com".
Create the Content
Now, you have to consider web 2.0 as a very important part of your SEO strategy. So, the content that you post on it should be of good quality and have no plagiarism. If your budget is tight or if you have to get hundreds of content up, you might want to spin old articles or content from your competitors.
Though this is not advisable, if you still find yourself in a condition where you have to do it, ensure that it is the best quality spun you have ever written.
Final Words
You can add multiple backlinks to your website from web 2.0. However, you have to keep certain things in mind, especially regarding the content. Practicing the web 2.0 strategy for organic SEO isn't difficult, it just depends on how you do it or how far you are willing to go.
Perhaps, hiring an experienced Gold coast SEO company can be your best bet.