Recently, more and more customers prefer not to contact technical support on the site, not to write to email, and even more so not to call the hotline. Increasingly, users prefer to write about their problems on social networks, thinking that this is the easiest and fastest way to reach out to company representatives.
It is important to understand that if customers like to communicate with you on social networks, then your company's account will not need additional promotion. You don't have to buy Instagram followers if you keep in touch with your customers all the time. They will recommend your company to their friends and you will get a large audience.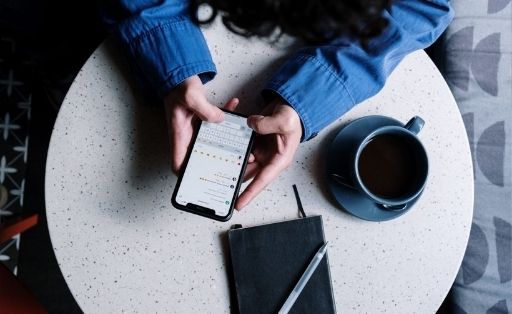 Users often choose social networks to communicate with companies because it is convenient:
Everyone spends a lot of time on social media, so there you can get the fastest possible response. The client does not need to specifically look through the mail or call someone;
You do not have to step over yourself and not talk on the phone (perhaps for some it is surprising, but more and more people prefer chat to live voice communication);
All information about the company's response to your questions will be saved in the chat, and you can return to it at any time to clarify the data;
In social networks and instant messengers, you can see whether the message has been delivered, whether it has been read, while in the mail you cannot track the status of your letter.
And if customers write on social networks more often, it is logical for brands to focus on the formation or strengthening of a technical support team in social networks. And try to answer faster, because, unfortunately, not everyone succeeds.
Given that the speed of response is one of the key factors in successful communication with users.
Let's take a look:
Quick response increases loyalty
It's nice to get an answer right after the question has been written. This is how we, people, are arranged. If they come into contact with us willingly and immediately, we immediately begin to sympathize with the interlocutor.
Speeds up problem solving
Most likely, if the client wrote himself, he will be online for the next few minutes and right now it will be convenient for him to continue the conversation. This way you do not have to distract him or wait for a response, creating time-stretched dialogues, when each of the parties responds every other day.
Prevents the client from leaving to the other companies
If a client is interested in your brand, this does not mean that he will not find another one of the same. For example, when a person writes in order to purchase something, his intention may change depending on your answer (you may not like some conditions, the tone of the answer, etc.) Most often, of the choice factors in the first place whether it was quickly answered, and on the second what exactly was said. In addition, there is another situation. A client can write to several companies, and buy a product from those who responded faster.