Whether you have a brick-and-mortar business or an ecommerce store, your website represents your company and your brand. It is your digital storefront where your customers can find your products and services and where people can get to know your brand better. Thus, promoting your website and helping it reach a higher ranking should be part of your marketing strategy.
When it comes to dominating search engine queries, you should consider SEO tactics. Search engine optimization (SEO) is an umbrella term for strategies that help websites rank higher on search engine pages.
SEO is about using tactics that promote sites. When used correctly, it can improve site traffic, boost revenue, and promote your brand.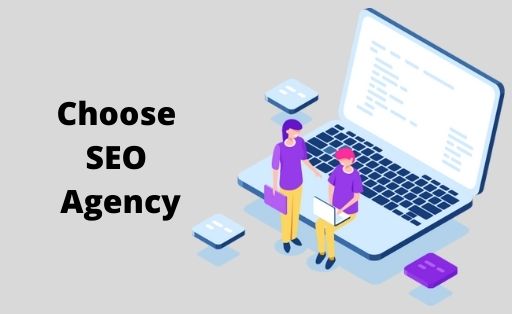 Why Seek the Help of an SEO Agency?
If you do not have the time, skills, and technology to use SEO as your marketing strategy, you might be better off with an SEO company. Digitalauthority.me reports that choosing a good SEO agency is much more than hiring just any expert.
Let's find out what you need to consider before hiring SEO help for your online business. There are a lot of SEO companies claiming they are the best. Take note of these strategies, and you are ready to grow your business with SEO.
SEO Agency Vetting Process
An SEO agency consists of experts in the industry, each with specific roles in promoting SEO. Because you are hiring an agency, expect full-course SEO service consisting of local SEO, national SEO, technical SEO, and ecommerce SEO.
A good SEO company starts the process with a website audit to find areas of improvement. A thorough website audit will also reveal successful marketing strategies, including the most relevant keywords to optimize your site. With all these to consider, you need to find an experienced, professional SEO agency to transform your business into an online success.
Consider an SEO Agency's Portfolio
Before hiring an SEO agency to work on your campaigns, you must first ask about its marketing portfolio. Look for similar projects to yours and the outcome of these projects. Find the company's experience with your industry, including the businesses that it has worked with.
Take note of the agency's SEO service offerings to gauge if the company can work on your campaigns. Finally, an SEO agency should have specialists with a keen knowledge of the different tools and SEO strategies. Having the skills, knowledge, and experience in using these tools will ensure that the agency can always complete your projects on time.
Always Prefer an Agency with Ethical Processes
An SEO agency that uses only ethical strategies is your best choice. Find out how the company plans to apply SEO to your campaigns. The company should follow the rules set by search engines such as Google or Bing. These rules apply to all websites and with no workarounds.
Businesses should avoid SEO companies that engage in questionable practices. Techniques such as keyword stuffing have been one of the most controversial. Although this strategy worked in ranking websites, the results were temporary as visitors found these sites useless.
Google uses keywords for indexing websites but prefers to rank sites in terms of quality, reputation, and usefulness.
Avoid Companies That Give You Guarantees
This is the most common mistake that businesses have to endure. Companies fall for SEO agencies that promise good results. Of course, this is what all customers want to hear, but remember: not all businesses are the same.
A guarantee is a false hope. Therefore, you should trust only a company that will lay all their cards on the table to tell you what will happen. A good agency will give you a logical timeline of your campaigns based on a careful assessment of your website.
Furthermore, consider that Google's algorithm changes from time to time to cater to new developments and marketing trends. You must work with an SEO company that will not give you guarantees but those who promise to always stay on top of the latest trends. Doing so allows an agency to provide timely SEO services to its clients.
Consider SEO Agency Reviews
Part of the vetting process is a careful check of the agency's online customer reviews. These reviews can help you decide whether you want to work with an SEO agency. You will find good and authentic reviews from the agency's Google My Business listing. Here, you will find both positive and negative reviews.
Check positive comments and, at the same time, find out if negative feedback was resolved. A company that resolves negative issues will do all it can to help its clients. You will also find customer comments on an SEO agency's social media platforms such as Facebook and YouTube.
Choose SEO Agencies That Offer Transparent Practices
A reliable SEO agency will map out its strategy and involve you in the planning stage. They will conduct a website audit to provide the best option to promote your website. You need a company that will be transparent about its digital strategies.
SEO Companies That Produce Results, Not Just Reports
SEO help must not just end with a report of your website's performance. It should also produce results. A good agency must provide support when its clients need that support. It should offer solutions to start improving your site right away and eventually rank higher on search engine results pages.
Aside from these factors, you must also include your budget in selecting the best agency. Most SEO companies offer their services as a subscription. This means that they will not just work on your site one time.
They will continue to promote your website until they get the promised results. Consider studying the agency's plans and decide which subscription suits your budget.
Final Words
Do not waste time on marketing strategies that will not get you anywhere. Consider SEO to rank your site higher and connect with more customers from everywhere. When used correctly, SEO can be part of your regular marketing strategy this year.