Have you ever heard that 90% of consumers say videos help them make purchase decisions? According to the recent Wyzowl's State of Video Marketing Survey, 93% of marketers say videos help gain customer trust, and 85% of businesses use video content as a marketing tool. This comes as no surprise since over 80% of all traffic will be video by the end of 2021. Therefore, it is highly recommended to address video marketing in your strategy and take care of video optimization.
Video content is more than a trend today. It is an effective tool for creating brand awareness, building close relationships with your target audience, and boosting your revenue rates. If you are already hosting some videos or are working on video production, then it is the right time to take care of the high ranking of your video content and get additional traffic to your website.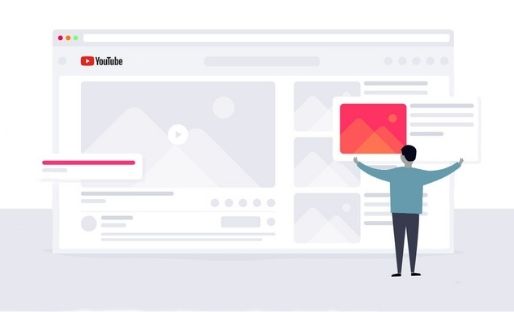 What Does Video Search Optimization Imply?
We guess that you are aimed at making your video content easy to find, right? Otherwise, there is no sense in producing multimedia content, agree? And video search optimization comes in handy here. It implies optimizing video content to be indexed and ranked high on the search engine results pages so that everyone could easily get to it. There is no single optimization video strategy. Different approaches work for different online channels. However, there are still some general recommendations that you need to follow if you want your video clips to be liked by both search engines and real people.
How to Create Highly Ranked Video Content?
Online projects that intelligently use the potential of video content are significantly ahead of their competitors. They attract more traffic, increase sales, make the brand recognizable by investing a minimum of resources. There is no doubt that sales video will become the main promotion tool in the near future. Therefore, it's time for brands that have not yet rethought their content policies in favor of increasing video share and resort to SEO services.
Today, video marketing can be implemented in different ways. You can publish videos on the corporate website, in Instagram Stories, use a YouTube channel, and other tools. No matter what promotion option you go for, it is critically important to take into account the characteristics of your niche, the type of content being filmed, and the specifics of the target audience. You should also take care of video quality, make it easy to share, and follow all the trends. Let's dive deep into every recommendation so that you know what to do.
Tip 1 – Take Care of Video Quality
Even if the content itself is really interesting, poor video quality devalues it and makes people think that your product is of poor quality as well. Ultimately, you represent your brand through videos. And if you take it seriously, then you should never do it in an unfavorable light. There are a couple of handy tools that will help you produce top-notch-quality video content and retain the attention of users at max:
Movavi – it is all-in-one video-making software that enables users to capture screens, edit videos, convert media, and adjust photos as per their needs. There is a bundle of possibilities for creative video production – from basic video edits to more sophisticated content production solutions;
OpenShot – it is a simple and free service that you can use to create stunning videos. The software allows users to trim & slice multimedia files, add animation and frame, implement basic effects, and many more;
Lightworks – the service comes with cutting-edge tools for media production. When purchasing a service pack, you get social media templates for sequence output, access to their audio/ video content, and different video editing solutions.
Although digital video production is a challenging business, having professional tools at hand will make your life easier and will help you deliver quality results.
Tip 2 – Optimize Your Video for Mobile Devices
Mobile video views are growing at an incredible rate. Video accounts for 60% of all mobile data traffic worldwide, and this figure is expected to rise to 78% by the end of 2021, according to the Cisco Visual Networking Index.
No matter how well the footage is shot, it will be of little use without proper optimization. If the video loads just forever, freezes, or is interrupted by buffering, most visitors will simply leave the site. You will get nothing but a high bounce rate. We doubt that this is what you aim to achieve. That's why we strongly recommend that you take care of multimedia content optimization for mobile devices. The following tips will guide you on what to be done:
Consider the speed you need to watch videos;
Learn about the limitations of mobile networks in your target markets;
Remove autoplay;
Make sure the video is not preventing the page from loading correctly;
Move the video to a separate page;
Conduct split testing to see if this solves the problem.
The video you post should entertain and bring value to your target customer without making people nervous about being unable to access the content.
Tip 3 – Add Transcripts & Ranking Booster to Your Video
Transcribing videos may seem like a waste of time, but it is not so. The fact is that the transcriptions added by the author of the video are indexed. That is, when users search for something on the web, your video will be processed by the search engine along with the copies of the web pages. A video to transcript converter makes it easy to transcribe videos. Even if the desired combination of words is not mentioned either in the title of the video or in the description for it but occurs in the subtitle text, your video will appear in Google video search results, and people will be able to see it.
Tip 4 – Upload Your Video to Social Media Networks
Internet users are ten times more likely to comment on and share videos than other types of content. This enables you to use social media for business, YouTube in particular, as a powerful social platform. To do this, you just need to encourage users to interact with your brand through YouTube. The branded Old Spice channel is a good example of video socialization. Old Spice Man answers questions from specific YouTube users and stimulates sharing and discussion.
Tip 5 – Post Video on Multiple Platforms
YouTube is the world's most popular video streaming service, with more than 100 million videos being watched there every day. Video search engine estimates that there are over 120 billion videos posted on YouTube. This number is only growing as 200,000 videos are uploaded every day.
If you want your videos to be viewed by as many users as possible, YouTube seems like a great launching pad. However, the reality is that many videos are simply lost in this ocean of content, and only a small number of bloggers become and remain popular for a long time. Therefore, we recommend that you post your amazing video content on many different platforms, such as Dailymotion, Vimeo, Metacafe, Veoh, Flickr. etc. Thus, you will ensure the more prominent visibility of your brand.
Tip 6 – Stick to the Latest Trends
It's scary to experiment, but the search for new solutions is necessary in a rapidly changing market environment. We advise that you think about introducing video production trends into your promotion strategy. This will help your company stay focused and tackle tasks that previously seemed impossible:
Create TikTok-style video content – shoot short and funny videos with a smartphone to get millions of views;
Integrate graphics and 3D effects in your multimedia – the videos you create should look high-end and professional;
Produce vertical content – in the mobile-first era, the vertical format is the best way to perceive information, as evidenced by annual research from Wyzowl. According to the data, 87% of people usually hold their phones upright;
Use the omnichannel experience – Using video for marketing is a powerful strategy to kickstart your business. The goal of an omnichannel experience is to deliver the right content at the right time. This strategy works well with the personalization trend and helps to find more experimental and unconventional marketing approaches.
Final Say!
With millions of people watching videos for hours, imagine how it would affect your business if everyone took a minute to watch your video clip. Brands that chose this path of development a few years ago are now making ten times their initial profit. SEO video marketing is a revolution that is breaking television. Videos are useful for more than just entertainment. They can increase conversion rates by over 80% and make people perform the target action.
According to OptinMonster, 79% of consumers prefer product videos to text descriptions. At the same time, according to Cisco forecasts, by 2021, videos will account for 78% of all Internet traffic. Therefore, video SEO optimization should become an integral part of your overall SEO strategy.