Whether you are a marketing industry veteran or somebody who is fresh out of the first stages of marketing training and studies, we all know that content is king. With digital devices at our fingertips, the way people consume content is changing, and video has become one of the most widespread and powerful content mediums in the world.
Despite this, many businesses ignore the potential of video marketing almost entirely. In most cases, they are reluctant to commit money towards developing their video content, even though video marketing as a whole has become one of the most effective ways to capture your target audiences.
But what does video marketing bring to the table that other content types can't, and why is it such an important part of modern marketing?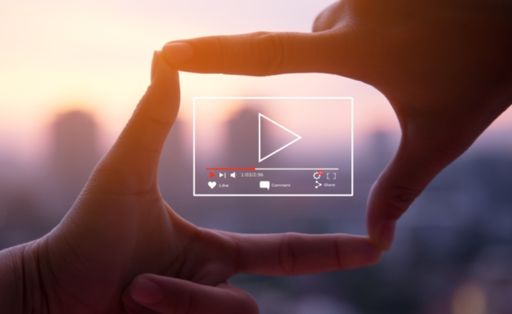 Increased Brand Recognition and Loyalty
If you need proof that video marketing is a great asset to any marketing strategy, then all you need to do is to take a look at the brands and companies which rank amongst the most popular ones in the world. The majority of these brands and companies use video marketing as an integral part of their marketing campaigns.
We can all remember at least a handful of old television ads that still linger in our brains, occasionally cropping back up with a familiar jingle or a particular shot that you can't ever quite forget. Video marketing is TV marketing for the modern age, only with even more flexibility behind it.
However, unlike television, online video marketing can appear almost anywhere. If you promote on YouTube, any site that uses YouTube to host its videos becomes a potential ad placement. If you throw video content onto a site like Twitter, it can appear on almost any person's timeline.
Video marketing lets you get your brand name out there and provides an easy way to market your brand across a huge range of platforms. With the flexibility of digital marketing alongside this wide reach, it becomes very easy to keep your brand name circulating through online spaces and communities that you want to target.
Versatile Marketing Options
One of the great things about video marketing is its versatility. The types of videos that you can create are effectively endless, making it very easy for you to tailor them to your specific audience. In a digital medium, it is also easy to re-cut the same footage for different demographics or audiences as needed.
Unlike a blog post or text ad, there is no need to worry about repeating the same content over and over or using the same ad in multiple ways. Video content is designed to be repeated, with many companies running longer ads a few times before switching to smaller ones as a way of reminding their audiences of the original ad – a strategy that works very, very well.
Combine this with the fact that a video can be basically anything (from an employee directly promoting an item to something that focuses entirely on visual spectacle), and you get a practically infinite pool of ideas to draw on. The only limits are your own budget and your preferences for how you advertise your products and services.
The sheer amount of flexibility and freedom offered by video content makes it a prime marketing option for trying something new. Maybe you want to introduce a new mascot, create something weird, or just play off a current trend – video content is the ideal place to turn.
Sustained Impact and Results
Video marketing gets results while also making it incredibly easy to record, review, compare, and report on those results as they happen. Through the right digital marketing platforms, your video content can become a core part of your marketing, working in tandem with other marketing options to deliver long-term results rather than a one-off injection of new customers.
With the power to increase brand recognition, generate leads, build customer loyalty and grow your client's businesses, video marketing is a crucial tool for any business that wants to make the most of modern marketing. In fact, if you are not using video marketing to generate leads effectively and increase business, then you are missing out on a fantastic opportunity.
The long-term impact of video marketing can be incredibly significant. Businesses that can integrate video marketing into their strategies are not only able to capture new customers and retain current ones more effectively, but they can also spread their brand awareness and draw in more users through an entirely new set of marketing funnels.
You Can Use Marketing Video Experts
While video marketing is powerful, it can also be time-consuming and expensive to do if you are not already equipped to produce video content. This has made it tough for small business owners to make time to invest in marketing their brand via video, even if video marketing would be the only effective way to expand their business.
With the help of third-party video marketing companies, this becomes far less of a problem.
Most video marketing companies offer a range of services: video marketing strategy development, video creation, video editing, and more. They can be a source of expertise and a great way to have the videos produced by a third party, saving you time and money while making sure that you get professional-level quality video content.
Many companies can also offer a lot of important assets to elevate your video content. This can include CGI, 3D assets, voice acting, stock footage, sound effect libraries, musical assets, vector images, and even animation work – all to ensure that you get the exact video content you are looking for.
This kind of support is essential if you are looking to take your marketing video content to the next level. Without the right kind of technical support and assets to make your videos look good and sound professional, your content may not receive the attention it deserves. Beyond that, it could cost far more and become a lot less sustainable as a major marketing tool if you are doing it alone.