Television is the most-used advertising medium in the United States, and it's also the easiest way to reach mass audiences. However, if you aren't using it effectively, you could miss out on many great opportunities to promote your business, product, or service—or even make it successful.
The fact is, when it comes to advertising, you can't beat TV commercials regarding visibility. If you're looking to reach your customers with an ad they can't ignore, TV is the way to go.
But with all the channels and different shows, how do you ensure that your ad appears in front of your target audience? Here are six common mistakes business owners make when planning their next TV marketing campaign and how you can fix them.
Recommended: Blockchain technology as a means of solving the problems of the digital advertising market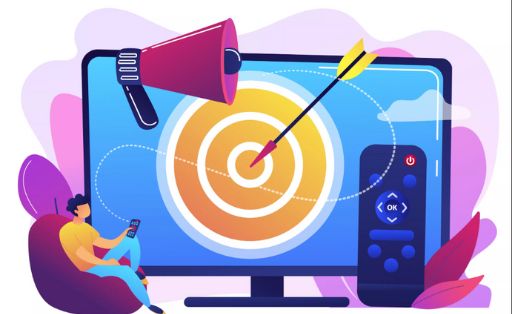 No Cohesive Strategy
You run a real risk of spreading yourself too thin by trying to market on every channel. Instead, make sure your business has one clear message and strategic plan across your marketing efforts, whether aimed at consumers or business owners.
Having many different messages will only confuse your target audience and end up hurting rather than helping your brand. If you have multiple objectives for your business, make sure each campaign is aligned with those goals.
You can create separate campaigns for each objective; once you've established that alignment, it might be time to look into more cross-channel opportunities.
For example, if your primary goal is driving traffic to your website, then focus on an online strategy—but if you also want to increase awareness among business owners in your area, consider putting together a local print ad. Whatever channels you choose, make sure they align with your overarching business strategy.
Ignoring Emerging Platforms
If you're relying on TV for all of your marketing, you're missing out on a significant opportunity. But it doesn't have to be that way. Instead, explore some of today's emerging platforms. Reaching audiences on these channels can help round out your marketing efforts and give you a leg up on competitors who aren't exploring them yet.
The world has changed—your customers have more options than ever before for their entertainment time. So rather than solely focus on television, build campaigns that integrate with other channels your customer base uses to gather information and connect with others.
Business owners should consider using television alongside other platforms such as social media or email marketing to engage customers better and improve brand loyalty.
For example, a local business could work with a content creator to create unique YouTube videos about new products or services. This would allow them to reach new audiences through YouTube's large platform and encourage current customers to visit their website for additional details about products or services.
These videos could then be featured during prime-time television advertising slots. By creating complementary digital content, businesses can enhance their overall marketing strategy and appeal to a wider range of consumers while still efficiently using traditional mediums like television.
Overspending on Outmoded Channels
TV might be one of your most powerful marketing channels, but it's also a massive drain on time and money if not done properly. So if you can't compete with well-funded companies, consider advertising on connected TV (CTV) instead.
TV is becoming increasingly fragmented; while cable subscribership drops every year, streaming options grow in popularity. This is causing a massive shift from linear TV ad spend into CTV advertising at a scale we haven't seen before.
Connected TV typically has much lower upfront costs while providing the feel of a typical digital marketing campaign. You'll be able to see key metrics like website conversions and ROAS, metrics that just aren't available with linear TV advertising.
Lack of Creativity
TV ads are meant to stick in people's minds. So while there's nothing wrong with a little clichéd humor, be sure your TV advertising sticks for the right reasons. It may not be easy, but developing an attention-grabbing yet relevant campaign is necessary.
Ultimately, if you want your ad campaign to succeed, you need something original that speaks directly to your target audience and prompts them into action. But, of course, you also have to have enough money behind your TV marketing efforts so they get seen by as many people as possible.
Unfortunately, many businesses aren't willing or able to spend enough on their TV campaigns, so their efforts often fall flat. This can mean lost customers and wasted time and money—the opposite of what you want from your TV marketing efforts. While TV advertising costs can be high, having realistic expectations in advance can help you avoid this problem.
Not Reaching Your Target Audience
You may have a great TV marketing campaign, but that doesn't mean it will reach your target audience. With so many entertainment options out there, some consumers aren't watching TV as much as they used to—even in homes where it's still available.
To get more eyes on your product, give viewers a reason to sit down and watch your commercial. For example, you could offer an exclusive discount or promotion for those who tune in during your ad time slot.
This tactic is particularly effective if you can tie it into something already happening on TV, for example, running a sale during an episode of The Price is Right or offering free shipping with any purchase during an episode of Shark Tank.
Scale Your TV Marketing Efforts
Television is still a great way to reach consumers who aren't yet actively searching for what you have to offer; if they see your ad while watching their favorite show, they may not need as much convincing before making a purchase.
However, if you're not seeing a return on your investment, it might be time to reevaluate your advertising strategy. For example, if you notice a dip in sales or an increase in customer support requests, evaluate where those trends are coming from.
If you do not see any results, consider scaling back your TV marketing efforts and focusing on other methods for reaching customers—like social media and video marketing.