It has already passed more than a decade since Bill Gates said: "Content is King". These words obtained their sense and meaning and influenced every single business direction. Marketers and entrepreneurs started to fill in their web-pages with content and descriptions. People's focus shifted from the only source of information TV at that time to digital media. It's no wonder futurists forecast that standard television will be replaced by online streaming as people want to choose what to watch and which informational channel to follow. If back in the 90s there was a lack of information, nowadays we are flooded with it. With digitalization, there were developed hundreds of techniques to attract the client's attention and acquire little engagement.
Content is overwhelming and not informative any more, thus people change their methods of perceiving information: they pay attention to rankings, titles, keywords and skim article before reading it thoroughly. It's worth to take into account words of famous American entrepreneur and media person, Gary Vaynerchuk: "If Content is King, context is God." The meaning is the only thing all people are looking for. The basis for all worth-to-read articles is a well-written essay. The one which is catchy and informative, full of keywords to be ranked by search platforms such as Google, consistent and coherent. As Rome wasn't built in one day, you can't just write a good essay in a moment. After all, it requires skills and training. Let's look at some simple workouts to enhance your skills in essay writing.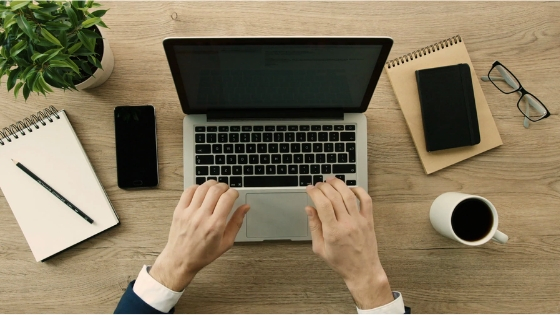 1. Create lists
You can be impressed like why do you need to create lists to train your essay writing as lists are usually short and informative set words and essays are widespread with descriptions and connected facts. The thing is that each text should have the main message, which is echoed throughout the whole essay. The bottom line usually has a couple of sublines to reveal which are supposed to be connected in a logical order. The most important is a coherent structure. That is when lists creation skill becomes handy. Before you set on to write any type of essay, firstly, try to shortlist what you want to deliver to the reader. Even if you are planning to use a custom essay writing service and want a professional writer to help you, still ideas and core message are supposed to come from you. Lists are keys to structure and order, practice them when you write your resolutions, shopping lists, and work tasks. It will benefit you not only in essay writing but in your daily life as well. People will not remember every single word of your essay but will recall the main ideas and structure.
2. Read extensively
The extensive reading technique is widely used by foreign language learners to broaden their vocabulary and get used to word combinations, cultural expressions, and language structure. The same goes with writing essays. When we want to express our thoughts on some topic we pull everything we want to tell in a coherent story and say it out loud. Storytelling is fundamental for any type of content whether it is an academic, promotional or descriptive essay. To make it sound exciting you should use suitable vocabulary for specific occasions or topics. It is crucial to know the meaning of the words, in which cases to use them properly as there are no equal synonyms and it is all about context. Reading will also expand your worldview and guide you on the way to the growth mindset. It will help clearly communicate in any conversation or write an essay on any topic.
The tone of voice and style could not be omitted in your essay as they depict you as a persona and deliver to your targeted audience the hidden sense between your lines. There are various styles of clothes in your wardrobe as well as different kinds of essays which you can write. Despite the fashion trends allow nowadays to combine sneakers with a suit, you are not advised to do that with essays. If you write an academic one try to use more complicated vocabulary and sentence structure with gerunds and passive voice; if your article is supposed to attract more leads than colloquial language and memos are supposed to be your best friends.
3. Polish up your grammar
Grammar for an essay is like personal hygiene for every human. It is necessary to keep it as you will be either understood wrong or not at all. Proof-read your text a couple of times before publishing it or introducing it to the public. Basic grammar with properly selected vocabulary are interconnected and lead to a good story or well-structured essay. You do not have to be master in linguistics but try to keep in mind punctuation, articles, and sentences structure, which is not supposed to be overloaded with complicated constructions but still has to be informative. There are a couple of good web platforms which can help you with spelling and grammar, as well as analyze your sentences and offer more complicated or simplified instance (Grammarly, Hemingway).
4. Call to action
When there is a start, it is supposed to be a finish. Nobody will grade your essay high score just for explanations and ideas. Readers need a call to action and if you caught their attention in this overwhelming info-world. with your composition, pitch or longread, try to make them remember it with a good closing. Every time you read something or talk to someone, try to point out what is the main idea and goal, that is the conclusion itself. Why do you need it and what should you get in the end? Imagine yourself on the reader's place and see whether your essay brings value or lead to limbo. This last workout is the most complicated one, which will not work without three previous exercises but yields significant results.
When you start with a question, then follow with arguments and close with a conclusion you receive the ideal structure. Your text is easy to read, remember and spread among people. You are responsible for any single word written as it represents you as a writer and personality. Words are meaningful tools which are used as conductors and informational channels among people and compliment their existence. Use them properly and they will help you succeed.
Related Post: