Information technology is commonly defined as computer networks in a business, involving a myriad of functions, including processing, analyzing, and securing data. It keeps evolving with the growth in demand and dependence. Among others, some of its recent functions are helping support teams foresee and solve problems and constantly monitoring user networks automatically. This trend is moving fast and requires companies to do all they can to keep up with it and enjoy the benefits.
In today's business world, IT support is a crucial component prioritized by big and small companies, whether as a stand-alone department or outsourced service. Investing in technology is one of the critical considerations in most companies because it's believed to be the future. GoComputek IT Support is one of the companies that can be outsourced.
This article will explore how IT support has evolved over the years, its impact currently, and how it's expected to look in the future. Read on to learn.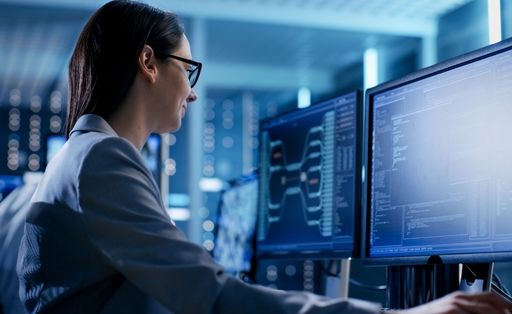 Evolution Of IT Support Over The Years
1960 – 1979
IT support during this time mainly involved managing computer hardware. This required an expert to professionally sort out the hurdles of accessing technology.
1980 – 1989
During this period, much progress was made to avail computers to the public and managed IT support. However, there was still limited access because the technology was costly for many people. For instance, you had to spend about USD$1,500 to purchase a hard disk of five megabytes. Even though more people were learning and using technology, it was difficult to link computers to one mainframe. People had to go through complex rules to perform easy tasks like generating reports.
1990 – 1999
Information technology advanced quite a lot during this period. The decade was characterized by the availability of computers to most office workers who also had email accounts and internet access. This caused rapid growth in the demand for IT support so much that companies got overwhelmed and had to deploy external experts to help.
2000 To Date
By this time, technology had been distributed widely, and even though most people needed technical support, the demand could be easily handled thanks to the availability of software. However, this remarkable advancement still threatened the ability to provide IT support smoothly and successfully to more people without getting stuck.
Impact Of IT Support Currently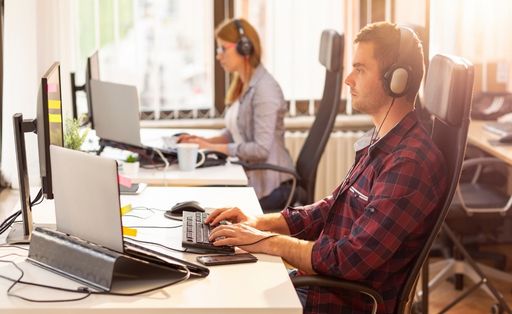 The center of IT support is solving problems before many users encounter them, which has called for adopting new technologies as they emerge. Support teams have been on the alert to ensure that they help users transition slowly to the latest technologies without experiencing any hitches. IT support has had an impact in the following ways:
Providing Support Throughout
It has been possible to provide IT support throughout because of the emergence of the ability to connect devices remotely, using auto-remediation, and the availability of full mobile access. Support teams are constantly on the lookout to pick up problems fast and solve them, allowing more time for users to engage in seamless interactions with their systems.
Availability Of Mobile Access
This has worked well for support teams in that they can respond to queries fast and solve any problems from wherever they are. They can do this as long as they have a mobile device and internet connection.
Productivity Increase
Artificial Intelligence (AI) has enabled the automation of IT functions to reduce the time spent by support teams to address any challenges. This, in turn, increases productivity because users have been well enabled to discharge their duties efficiently.
Availability of Virtual Knowledge Bases
This has enabled users to find solutions to whatever issues they encounter, whether complicated or less, by accessing the knowledge bases. These are not one-on-one sessions with the support teams but help spots that provide almost all the information you need for whatever query.
Defensive Programming
Defensive programming is about insulating software by creating measures to shield mistakes likely to be made, especially when handling massive amounts of data. An example of such errors is making double entries of the same product. In this case, the system prompts you to confirm before making that entry. Such kinds of measures improve efficiency and productivity.
Future Of IT Support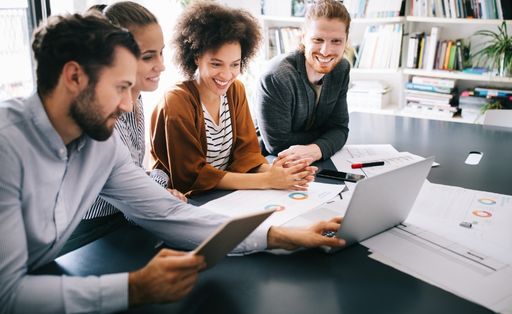 The future of IT support is expected to change in the following ways:
Cybercrime Monitoring
Monitoring cybercrime is expected to be intense because more access to the digital space means an increased risk of cyberattacks. As technology advances, cyber attackers are also improving their tact. IT support teams have to up their game in developing cybersecurity technologies by anticipating problems and providing solutions while estimating the harm that could be caused.
Virtual One-On-One IT Support
With more business shifts into the digital space, face-to-face interactions will also increase. This is to say that customers can engage with company representatives face-to-face through the click of a button, to inquire about products and receive comprehensive live feedback. The increase in mobile internet solutions will also improve efficiency in that IT support problems can be solved in real-time.
Use Of Chatbots
There will be increased use of chatbots because they can access more knowledge management bases and solve more issues. Using chatbots will help companies save funds for hiring support experts and channel the same to other needs.
More Flexibility And Increased Automation
There will be more options available for reaching out for IT support, also known as omnichannel IT support, including on-site text chats, video calls, use of WhatsApp, and social media.
There's an increase in the adoption of self-service portals by customers to make all kinds of service requests as artificial intelligence also improves.
Increased Adoption Of The Proactive Approach
The proactive approach is when IT support teams spend more time preventing than solving problems. Technical issues harm businesses, including loss of customers. For instance, customers who cannot buy products because of technical problems will seek other alternatives. Prevention other than resolving technical issues will increase the customer base and reduce system interruptions.
Conclusion
IT support thrives best on two crucial components: perfect service and good customer care. On the one hand, ideal service is achieved by being alive to the fact that technology is evolving daily and adopting new technological advancements. On the other hand, good customer care ensures that the customer is comfortable always in terms of their needs being met accordingly.