Nowadays interior design is a very popular term. A lot of professions are created around that: different variations of designers and 3d artists. There are many different styles in the interior design and if you are, for example, a 3d artist you should now a basics of some of them.
Lets talk about high-tech. High-tech is a style of high technologies, a modern trend in architecture and design of interiors. Interior, made in accordance with its requirements, some seem boring and monotonous. This is due to the rigor and rationality of the organization of the premises, minimalism and conciseness of furnishings and accessories. However, high-tech is a dynamic style that suits people who are rapidly moving in step with the times.
Recommended: 5 ways to Choose the Right 3D Printer Filament for you
Main traits
Abandoning classical ideas in the design of interior spaces, designers were able to fill them with air and freedom. This was facilitated by several important points that characterize the style of high technology.
The use of glass, plastic, thin, but strong metal structures greatly facilitated the premises.
The simplicity and rigor of geometric lines, the use of correct forms, the clear observance of unity in the design and choice of furnishings made it possible for a person to feel uninhibited in it, not to experience a mental imbalance.
The use of modern functional facilities: ventilation systems, climate control, multi-level lighting and other – contributed to the creation of a comfortable stay in the room.
High-tech is distinguished by restraint and laconism. In him there can be nothing superfluous, bright and screaming. In the color scheme, only natural monochrome shades: white, gray, brown, black. Contrast lines are allowed, for example, red or white on a black background.
Decor and various trifles are practically absent. It is possible to place several objects, geometry and color that support the overall atmosphere.
Features of the layout
The room in the hi-tech style usually does not have fixed partitions. This is a single space that is zoned with screens, mobile, mobile panels, which play the role of delineating the total area into functional objects. They are made of lightweight materials: aluminum, plexiglas, plastic. Moving on special guides, changing the layout at the request of the owner.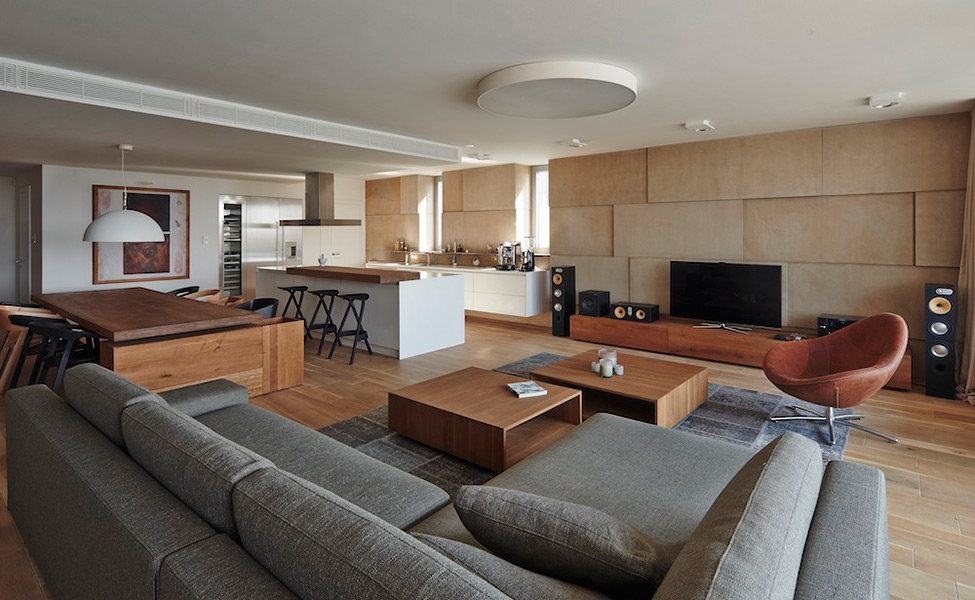 Some designers use furniture to zone a common area. They arrange it in such a way that the functional purpose of a certain space is clearly felt. In any case, for this style, it is important to have no limits and limitations. Openness and freedom of space are important principles of planning an apartment created in the style of high technology.
Recommended: How Can Your Business Benefit from a Custom CRM System?
Interior finish
The decoration of the ceiling, walls and floor of the high-tech room uses materials that create a sense of light, space, brilliance. This is facilitated by different types of modern coatings.
Furnishings and design content
The amount of furniture in the high-tech room is limited to several items that are functionally necessary for a particular living space.
The whole room keeps a strict geometric line.
Square-rectangular chairs and sofas with low spins are covered with monophonic material. Most often, natural or artificial leather is used, which maintains the smoothness of the surrounding surfaces.
The same rectangular wooden with chrome legs, metal with glass canvases tables and tables.
Cabinets are usually hidden, built-in, masked by movable panels in the color of the walls.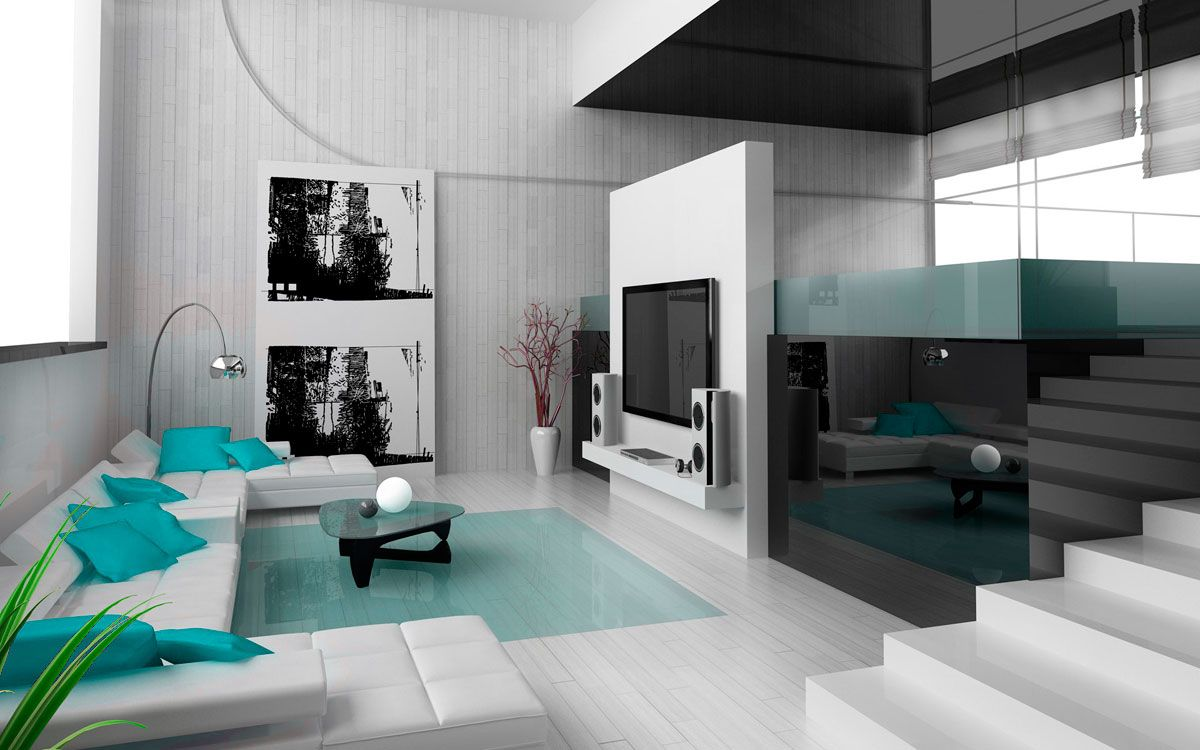 The internal filling of the room is modest. This style characterizes the absence of many small items and accessories. Technicality and pragmatism allow us to use in the decoration of the room only with extremely necessary and functional things. It can be suitable in the form of floor lamps, 1-2 plants in floor trapezoidal or cubic pots.
A real aquarium with exotic inhabitants can become a real decoration of a room made using high technologies. The presence of water, moving plants and fish will greatly enliven the space, fill it with freshness and harmony with nature.
Windows in the premises are not covered with curtains. Blinds and solid linens on mobile devices – this is what replaces the familiar textiles. Their purpose is to limit sunlight or hide from the outside sight what is happening inside. They do not carry a decorative function.
The coloring of these objects is in harmony with the overall situation. Usually it is modest, monophonic.
If you are creating interiors you can easily find whole rooms or furniture 3D models on https://www.flatpyramid.com/3d-furniture-models/
Recommended: 6 3D Printing Gift Ideas to Please Any Woman