Running a nonprofit organization nowadays isn't a straightforward task. With economic instability, many nonprofits must find creative ways to raise funds, cut costs, and reach donors. Likewise, they must bolster their cybersecurity defenses to prevent online attacks like ransomware threats. Thankfully, there are many solutions to these challenges in the shape of software applications. Let's look at some software that modern nonprofits need: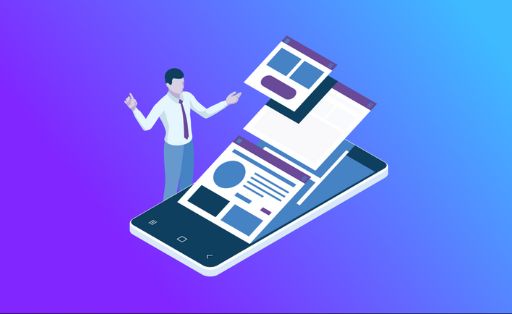 #1. Membership Management Software
Managing members is essential for any modern nonprofit organization. Not only are there records, renewals, and payments to consider, but reporting too. Many good nonprofits utilize top membership management software to improve productivity, engage members, and accelerate their impact. The software carries some interesting features to fuel membership growth too:
Membership online signup forms
Automatic member renewals
Secure payment processing
Personalized membership email
Built-in membership reporting
#2. Nonprofit CRM
Nonprofits manage all their unique programs and data without having to pay consultants or custom developers by leveraging world-class nonprofit CRM. Suiting the unique needs of modern nonprofits, the best CRM is usually highly customizable. However, even the basic plan for Sumac CRM by Silent Partner Software offers the following features:
Simple configuration with easy-to-configure drop-down lists, checkboxes, tabs, and other essential fields.
Cloud-access, allowing users to work remotely from anywhere with an Internet connection.
Unlimited support through phone, email, or in-app.
Basic personalized training to minimize the learning curve.
Free webinars to help users master advanced functions.
Periodic and free updates.
#3. Accounting Software
Many small companies, including nonprofits, use accounting software like QuickBooks to create and track invoices, track expenses, print statements and reports, and manage employee time and payroll. Such account software is user-friendly, so nonprofits don't have to worry about significant accounting costs.
Interestingly, accounting software like QuickBooks is compatible with advanced CRM tools like the ones by Sumac.
By integrating their accounting software with their CRM, nonprofits can have a seamless end-to-end solution and eliminate the need for double data entry, saving time, energy, and resources.
#4. Fundraising Thermometer
Any organization that relies on fundraising should have a fundraising thermometer. This visual aid allows potential donors to see how much has already been raised and how fast a nonprofit is moving towards its goal. It also helps donors understand the significance of their own contributions.
Experts say that fundraising thermometers help nonprofits build the right momentum in a fundraising campaign. These tools can move things along in the middle weeks of a campaign when the pace of donations is slower.
They're also simple to use. Nonprofit organizations can quickly embed them on their platforms without requiring technical expertise.
#5. Anti-Malware Software
Nonprofits face risks from threat actors that use malicious software like viruses, Trojans, spyware, and ransomware. Malware can corrupt data, steal it, and even hold it for extortion. Legacy antivirus software isn't strong enough to protect users. Nonprofits protect their computers and devices with anti-malware software that stops various infections. They're also investing in data backup tools to reverse changes from ransomware attacks.
These are just five examples of software that nonprofits leverage in the digital age. The right tools can help organizations protect their interests and serve their goals.