The most played the game online as well as the game in trend is PUBG aka unknown player battleground. PUBG mobile emulator allows you to play any other devices. What makes it unique to play is its extreme survival challenge. One can play this game on mobile platforms with Android and iOS operating system. On mobile to play PUBG is good, but if you want to experience the real gaming battle then play on pc. But is it possible? Yes, now you can play on your computer with its mobile version.
To play PUBG on pc, you need a high-end desktop with a good graphics card. But you can play PUBG on mobile with even low-end devices as it is made like that so it can run on any mobile device smoothly. Gamers play the mobile version games on the pc using android emulators like Bluestack and Nox. But this android emulators also have some limitations which do not let the player enjoy the real gaming experience on pc that PUBG can offer. But this problem is also solved with the entry of TENCENT GAMING BUDDY android emulator in the market. The developer has designed and launched its official version especially for PUBG mobile emulation on PC. Now all the PUBG lovers can play the game on a big screen with a new experience.
Recommended: Best GBA Emulators for Android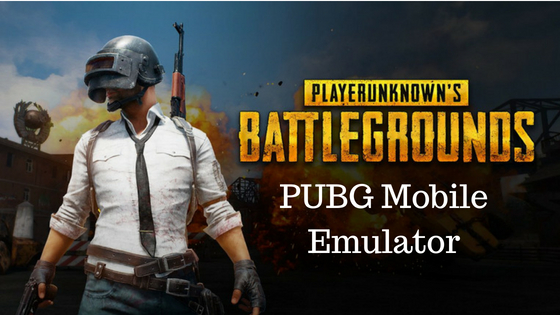 PUBG Mobile Emulator for PC
So let's discuss PUBG Mobile emulator for PC which enables you to play PUBG game in other devices.
Tencent Gaming Buddy Emulator To Play PUBG On Low-End PC
Tencent Gaming Buddy Emulator emulates the PUBG mobile version on their pc with ease. Even you can play this game on a low-end PC with this emulator as it merely emulates the low system requirements mobile version of the game. If you ever played the PC version, then you may find the clear difference in graphics, but it is not bad either. With the control, the gameplay is excellent, and it provides you ultimate online gaming experience.
How To Use Official Emulator To Play PUBG Mobile On PC- PUBG Mobile Emulator?
If you have never been using an emulator, then let me tell you that to use it is easy. What you have to do is follow the simple steps given below. As we have explained each step with complete description, you can easily use Tencent Gaming Buddy and emulate PUBG on your pc. To know the complete method, follow the steps given below:
Step 1: Download PUBG Mobile Emulator first from here:
Step 2: Now open the downloaded file of Tencent Gaming Buddy and Install it on your Windows PC.
Step 3: Open the Tencent Gaming Buddy, after the installation completes. You need an internet connection with decent speed to proceed further.
Step 4: To complete the setup, it will download some files.
Step 5: Next, it will download the game file.
Step 6: The downloading and installing process completes then, choose the graphics quality to play the game.
Step 7: Now, from the top right corner, click on the menu button and go to the settings. Depending on your configuration of PC, set the parameters.
Step 8: Once all set, enjoy your game and complete each task one by one.
Conclusion:
It is all about how to use an official emulator of PUBG for pc. As of now, you know that the official PUBG mobile emulator has been released, so you do not have to rely on other android emulators like NOX or Bluestacks, which restrict your gaming experience. Other gaming consoles also use emulators like Playstation3 emulator or GameCube emulator to play the games on some other platform.
We have personally tested this emulator and while testing the gameplay was smooth and did not show any lag or other bugs. In case if you stuck somewhere in between or have any queries then use the comment box below to ask your question. Thank you!
Related Post: