We all want to be the market leader of our respected industries. But with poor infrastructure, achieving market leadership is quite challenging. Therefore, choosing the best cloud server in this competitive market will push your corporation ahead in infrastructure, sales & user experiences. Today, we will provide a perfect comparison between two market leaders Kronos Cloud & Amazon Web Services.
In addition, an expert opinion & FAQ section will be provided to make a profound decision to make your business grow into a higher extinction. Moreover, these will also help you optimize your cloud servers into better terms.
Recommended: How to Use AWS S3 Inventory and Batch Operations for Better Protection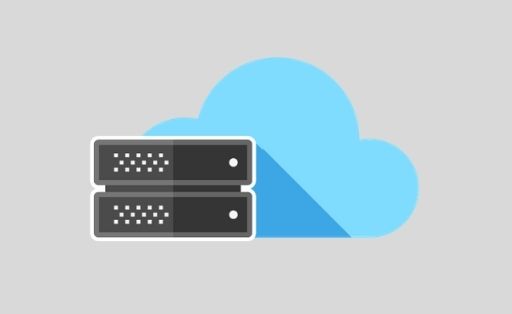 Kronos Cloud Server- the Market Leader
Kronos's synonym is a leader; therefore, Heficed's cloud servers are called Kronos for this single reason. Because they have established their cloud servers in this precise way that they assist market leaders to grow in a large amount in a concise amount of time. Kronos's features, pros & cons.
Benefits
Auto Backup: In cloud servers, data is the key. If there is any clerical error, delete all your data, or somehow if you remove it and never get it back, you don't have any use of that cloud server. By thinking of this scenario, Kronos has established a perfect auto backup system. With this, your company's lost data can be revived at any time & in any period.
Statistics
Data is the most valuable asset if anyone can use it. Therefore, analyzing the stored data is essential. Kronos provides diversified tools to analyze those data. This helps in targeting future clients. In addition, it can show you the ratio of your existing users or on which product you competitively need to focus more on.
Full Phased Access
Kronos provides you with root access. With it, you can customize your servers in your desired manner. This will provide you the flexibility to adjust it according to the need of your corporation. Moreover, it also provides you the flexibility to use third-party tools, including your developed ones. Other than these, we can find more opportunities and can work on that with this access.
Diversified Location
We all know that restriction is a significant problem in this age of tech war. Therefore, diversified locations of data centers are essential. Because, with these diversified data centers, no country can restrict you in terms of using these cloud servers.
Affordable Price Point with maximum IP: Maximum of 2048 IPs are available with a very competitive price point. Both can benefit from this by allocating the extra budget in different sectors, from emerging to well-established corporations. Therefore, it makes for a win-win situation.
Pros
Affordable price point with 2048 IPs
It provides 10G Networks
It has built-in Intel processors
Cons
A comparatively new player in the Cloud Server industry
Amazon Web Services- Most Experienced Cloud Server
Amazon cloud server is the most successful venture of Amazon Inc. They came up as the underdog & proceeded to the top within a decade. However, with this advancement, they have increased their price point & made it unaffordable for new startups. Therefore, in this section, I'll let you know about the most needed features, pros, & cons of Amazon Web Services.
Benefits
Diversified Data Centers: Amazon Inc.'s AWS is well spread worldwide for more than a few decades. Therefore, having those data centers set up in different places after seeing the regional restrictions was their groundwork. Now, millions of corporations are using their services regardless of the regional barriers.
Efficient Data Transmission: With the rapid improvements in their cores & systems, they have achieved an efficient point. There they have minimized the data loss with the shortest amount of time in the transfer. This made an efficient way of transferring experience that can make it a deal maker for financial corporations.
Availability of Industry Experts: Cloud server settings require experts from industries. As
AWS is used by many people & developers are working with this cloud server for a long time. Therefore, finding an expert for setting up the AWS will be relatively easy compared to other cloud servers.
Negotiation Opportunity
As Amazon has a large business, if your company is already dealing with its other branches, then you can go for negotiation here. This will provide you cost benefits and make your trade relation more extraordinary.
Well-Developed Tools: Statistical tools are essential. Having these in spare makes the experience excellent while targeting clients or knowing the state or company's inventory or which product is getting sold the most. To analyze these pieces of information, AWS already developed great tools.
Pros
Have better trade relationship
Data transmission is the most efficient
The setup process is relatively hard
Cons
The initial cost is high
Not entrepreneur-friendly
Expert's Opinion on Choosing Cloud Server
In this age, all cloud servers are developing at a rapid speed. Few cloud servers, including AWS, had a monopoly over the market in the past. But those golden age is long gone, and AWS is offering its services at higher prices. If we analyze it from the cost-benefit perspective, then Kronos is far better. Because it's providing all the services at one-fourth the cost of AWS. Also, their rapid developments show the prospect that they will surpass AWS any day. If your corporation did not have any trade relationship with Amazon before, don't think about anything else and just go & purchase the Kronos Cloud's plans. It'll provide you with better prospects in the long term. Also, you will get a better opportunity to utilize the rest of the budget.
Conclusion
We all recognize Kronos Cloud & AWS as the industry standard in the field of cloud servers. As we promised, we have provided the benefits, pros, and cons of each server. Moreover, it showed us the benefits any corporation will get in the long term. Based on different scenarios of entrepreneurs & well-established corporations, anyone can pick any of these. But we have provided an expert opinion section to find what you should pick based on your budgets and trade relation. Overall, your user experience is essential, and both are capable of providing that.
Recommended Reading: