Outsourcing IT companies for workplaces are among the top trends in the business world today. Most businesses are seeing the need to hire experts because of the immense benefits they come with, especially since the world has gone digital. Hence, every organization has to keep up with the technological advancements to be among the competitive businesses.
IT services and consulting companies have specialized knowledge and skills to help your business scale much higher. Bringing a renowned IT company on board is a good idea if you already have an IT team. The reason is that they'll work hand in hand to ensure workplace efficiency and productivity. Moreover, the IT company will help them solve complex issues they have yet to be able to handle. The reason may be that they don't have the necessary skills and expertise.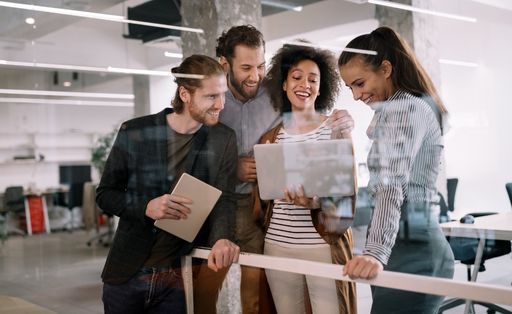 Additionally, the IT company can help train these workers to gain more knowledge and skills in tech-related matters. Other ways through which an IT company helps improve workplace efficiency include the following:
1. Cost Reduction
Hiring an IT company to handle your workplace's IT needs is less costly than having a full-time IT team in your company. You only outsource this team when you need them and pay them based on demand.
On the flip side, when you've employed a full-time IT expert, you'll have to pay them a monthly salary regardless of whether they've been working. On many occasions, IT experts get paid an enormous sum of money. In this regard, you end up losing more than you're gaining paying a full-time employee, especially if they didn't have a significant workload during a specific month.
The other way outsourcing an IT company helps in cost reduction is it saves the hassle and stress of recruiting new IT employees from time to time. You don't have to worry about salaries. In the end, you get better results and save more by outsourcing external service providers.
2. Helps You In Actualizing Your Business Goals
After hiring an IT company, it's essential that you explain to them what your business goals and objectives are and how you plan to achieve them. They'll analyze your proposition, try to understand your needs, and ask questions. They'll also advise you on better tips for your goal actualization by incorporating IT to achieve long-term and short-term success.
They ensure you employ strategies that help you achieve workplace efficiency as you work towards meeting your company objectives. For instance, if they discover that you need to use an updated method to share documents, they'll advise you on a better and less time-consuming strategy.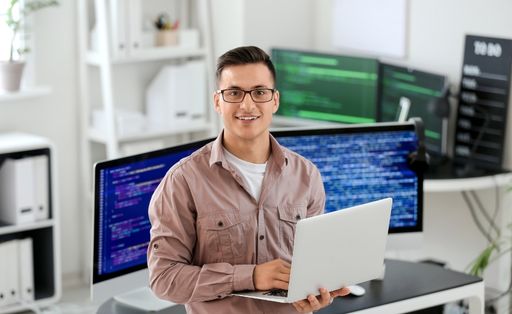 An example is sending documents back and forth for different people to work on them. The experts from the IT company might introduce you to cloud-based solutions. This enables anyone in the organization to access a document and make necessary adjustments regardless of location.
Ideally, IT companies help companies move away from traditional methods of handling documents and streamline operational processes through up-to-date technology to enhance workplace efficiencies.
Note: Experts recommend that cloud-based solutions are efficient because you can share them quickly and easily, apart from ensuring document safety.
3. IT Strategy Redefining
If your current IT strategy isn't as efficient and effective as it's supposed to be, this is when hiring an IT consulting or service comes in handy. Since they have professionals with the right experience, they'll help you update the current strategy.
Some components of a good IT strategy that they'll help you realize include the following:
IT vision
IT capability gaps
Migration plan
Current and future IT capability
Besides enhancing workplace efficiency, the aim of having an effective IT strategy is value creation. This means using the least resources to gain the most value. An IT company can help you realize that and give you insight into some latest technologies to help your business gain a competitive advantage over others.
4. Enhances Reliability
When you've employed, for instance, one IT expert full-time to take care of your tech needs, over time, they may get burnout from handling multiple tasks alone. Besides that, since they're human, they may sometimes get sick and be unable to work. If something needs urgent attention and immediate action like a security alert, it'll be difficult for them to respond, putting the company in danger.
To avoid such inconveniences, you'd want to outsource a tech company whose IT support services are available 24/7. They have many experienced experts who can respond to and handle any technology-related matter at any tie. One assurance you have is that the company has many team members; thus, you'll always get someone to attend to your tech needs at whatever time of the day. This is important so that your operations won't be halted.
5. Allows Managers To Direct Their Attention To Other Areas In The Organization
When you've left all the company's IT-related issues to be handled by a renowned IT company, you're sure they'll do a good job. This will give you peace of mind and allow you to focus on other segments and departments of your organization. Moreover, it'll provide you with time to interact with your employees, collect their grievances, and familiarize yourself with your needs.
This will help you know areas where you need to improve to make the workplace comfortable for your workers. It's critical to understand that employees working in a conducive environment with a good relationship with their bosses tend to be happier, loyal, more efficient, and productive. Also, when employees feel that they're being trusted, they'll perform better.
6. Monitors And Manages Your Systems
The IT company has experts who monitor and manage your devices, server networks, and systems to ensure they're secure and efficient. In case of any tech advancements, they upgrade your systems so your business can stay caught up in technology.
If they discover a problem in your network, they'll be frontline in helping you combat the issue. One of the main aims of outsourcing an IT company is to reduce the chances of experiencing downtime. Not only can that be costly, but it's also inconvenient. So, it's better to detect problems beforehand and deal with them earlier at a cost rather than waiting for them to happen because that'll cost you more.
7. Propels The Smooth Running Of Projects
One thing about having an IT company is that they bring order and organization to your workplace, maximizing efficiency. You might have seen company workers running around at the last minute to complete tasks with deadlines almost due. This is something you'd want to avoid as much as possible.
Another example is finding someone working on another person's project, which causes chaos and confusion. Such scenarios happen because of disorganization, probably because the systems in the organizations still need to be automated.
When you hire an IT company, they'll introduce workflow software to streamline the workflow process to minimize the risk of errors occurring and automate most tasks. They'll also integrate project management software into your system, which managers can use to assign responsibilities to specific team members. This eliminates any form of confusion and ensures that the team members complete tasks on time.
The IT company can also introduce time-tracking software to help managers track the number of hours employees work. This helps in better time management and ensuring workplace productivity and efficiency.
8. Ensures Maximum Security
Hiring an IT company optimizes workplace efficiency by ensuring that your company stays up-to-date with the security changes in the tech world. Apart from that, they enlighten the company on the latest data security threats and what to do if they notice something out of the ordinary, like, for example, a software update notification that they aren't used to.
The IT experts know the firewall features that were effective five years ago need to be improved to ensure that an organization's network is safe currently. In this regard, they'll update it to a next-generation one to ensure maximum efficiency for your company data and information.
Also, considering there's a remote working trend, organizations need to upgrade their systems and adopt a virtual private network. Ideally, the expert can incorporate security strategies to protect your business from breaches. They also ensure that they help you back up your data to avoid losing any critical data and information in case your business experiences a cybersecurity breach. Moreover, they advise you on future security trends and what to expect to avoid getting surprised when new trends start emerging.
Conclusion
Hiring an IT company is a strategy that most companies are adopting today to enhance efficiency. Some of the ways that they improve workplace efficiency include minimizing costs, tightening security, monitoring and managing the organization's systems, and spearheading the smooth running of projects. The IT company aims to help your company stand out and gain competitive advantages over others in the market. Also, it helps in simplifying tasks by automating most procedures. If you've not thought about outsourcing an IT company, consider doing so and enjoy immense benefits. Take note of the ideas mentioned here as you plan and prepare.