It is essential to protect your business offline and online. Your brick and mortar establishment has motion detectors and cameras so that you know when intruders try to get in. It is advisable to have similar security to protect your business online. Hackers can get into your system, take over customer accounts and use their money. They could also sell their information to identity thieves who will use it to drain their bank accounts. That can be very bad for your company as you will lose your current customers and struggle to attract new ones. That is the reason you should ensure that you have an excellent account takeover detection system. You will know when attackers try to carry out an account takeover attack and take appropriate action.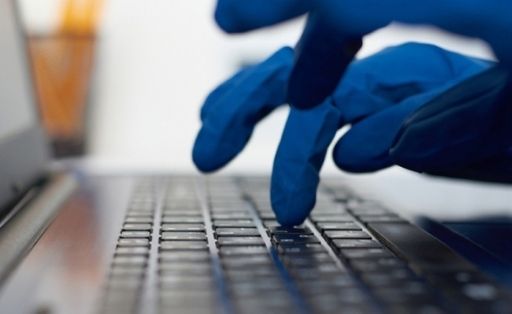 What Is An Account Takeover Attack?
An account takeover attacker occurs when an attacker accesses your customer accounts with malicious intentions. They may use credential stuffing or credential cracking to achieve their goal, and they often use bots to access user accounts on different platforms. When they access customer accounts, they will siphon them for more information to use on other websites. They are often successful because people tend to reuse login credentials. That means if they have your email login, they may be able to access eCommerce accounts and even your online banking accounts.
The Goal of Account Takeover Attacks
If the attackers get into user accounts, they can do the following things.
Use The Account
Now that they have access to the account, they can use it to purchase things for themselves. They can use your client's credit cards to buy expensive items for themselves or run high credit card bills. They can also withdraw cash from your bank accounts.
Sell The Stolen Information
After they gather Personally Identifiable Information from your user accounts, they can sell it on the dark web to identity thieves and other malicious individuals.
Sell Validated Logins
Now that they have used the login to get into your accounts, they know they are valid. They can sell them on the dark web to other fraudsters. These fraudsters can use the information to steal your identity and drain your bank accounts.
Account Takeover Detection
To ensure that your business is safe from these individuals, you must have an excellent account takeover detection system. That way, you will be able to tell when attackers are trying to get into your system. Here are six ways you can spot account takeover attacks.
Many Accounts Changing Details
After successful login, hackers will also change the credentials for a particular account to ensure that no one else can take it from them. It will be impossible for legitimate users to change their details. Bear in mind that they will not change many things, just one item, and no other user will be able to gain access.
If several accounts have changed to the same phone number or email address, then you have an account takeover attack in progress. It is essential to keep monitoring your system to ensure that you catch these fraudsters early. One of the ways to do that is to use a state-of-the-art detection system.
New Details And Devices
If you run an eCommerce site, an account takeover attack can adversely affect your business. When there are no similar details, as mentioned above, there are still other signs of ATO. If you notice that several customers have changed their names or other user details and their device, you may have an account takeover attack on your hands. If they make an order and change their delivery address, you need to block these transactions and investigate. Remember that if your e-commerce site is hacked and attackers buy large items using your user accounts, you will lose your customers.
Accounts With Several Ip Addresses
When your site has many new country IP addresses, you are probably dealing with an account takeover attack. Generally, attacks use bots to try to hack into your user accounts. When using this automated method, attackers do not have time to check customer location and change IP addresses. Bear in mind that when account information is stolen and published on the dark web, many attackers will be trying to get into your customer accounts. If you notice an increase in strange IP addresses, your company is under ATO attack. Using an account takeover detection software will ensure that you get an alert when this happens.
Many Customer Details Change
If a large section of your customer starts changing their details, a malicious individual may be involved. Some attackers will access an account and not do anything for a short time. If your security system flags this activity and sends customers a message to change their account details, the attacker will panic. They will begin changing the details on all the accounts they have compromised. If you notice an increase in email change, take action before the attackers access more accounts.
The Ratio Of Unknown To Known Devices
Attackers use software to mask the device that they are using to get into your systems. That is called device spoofing. When you check the device model, it will come up as unknown. If you have more accounts connected to unknown devices than those with known models, that is a sign you have been hacked.
Many Accounts Are Linked To One Device
If you notice that several accounts are being accessed from the same device, that is a sign of an account takeover attack. It is essential to check thoroughly to ensure that the logins are not from a shared device. An excellent account takeover detection system can help you trace their IP addresses and activity.
Protecting Your Company From Account Takeover Attacks
As mentioned above, the security of your company is crucial both online and offline. It is impossible to watch every user account on your website. With a state-of-the-art account takeover detection system, you can identify suspicious activity and protect your business. There are several protection systems that you can use to protect your business from account takeover attacks.