When you set up a website, you might find that someone has the domain name you want. When this happens, you might be able to purchase it if it is up for sale. There are a few ways you can do this; it depends on your budget and time. If you have discovered that your perfect domain name is already in use and for sale, here are some tips to help you buy it.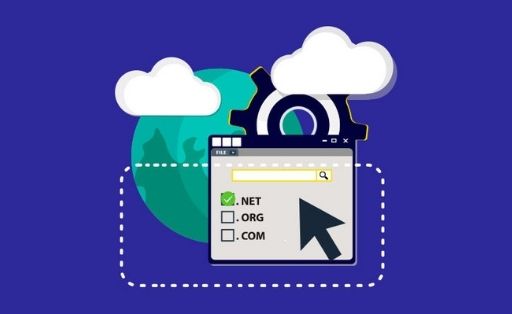 Hire a Domain Broker
A domain broker will act on your behalf to help you get the domain name you want. They will contact the buyer and negotiate a price. A domain brokerage service can be valuable if it is an expensive purchase. You can also use the service if your confidence is low when buying alone. Brokers can also assist you by making suggestions about what domains to purchase. It can be helpful if you are in the beginning stages of starting a company. Buying up potential site names for your company in advance can help establish your site and your company. Brokers can also help you upgrade your domain name. If you picked a name that was available when you started, but you are now more established, it may be time to have a better domain.
There are fees associated with domain name brokers, but their knowledge and ability to get you the best price possible is valuable. If you are new to buying premium domains, hiring a broker can help you avoid any scams.
Buy It Yourself
If you are starting a website and need a domain name, buying it yourself is also an option. Many times, buying a name is a simple transaction and does not require someone to buy on your behalf. It works best for simple, inexpensive purchases. Domain names can be sold by current owners or by registries. Certain domains are premium due to their high-value potential. Buying a domain name put up by a registry can be more expensive at times.
You can usually buy a premium domain name when you set up your website. However, there are several marketplaces you can browse if you want more options or aren't setting up a site at the moment. Privately approaching the owner and agreeing on a price can work as well.
One thing you need to be aware of is the price. Buying a premium domain name is not always inexpensive, and costs can range from a few hundred to a few hundred thousand dollars. With this in mind, you should determine if the domain name is worth the price. Depending on your business, it could be a great move and help your company seem more authoritative. The right domain name can help customers find your site and encourage them to visit more often.
Scams are another issue you need to avoid. To ensure your money isn't stolen, be sure you talk to the domain name owner. Also, there are tools you can use to check a domain's DNS records. It can reduce the risk of you buying a stolen domain name. If you want to be especially cautious, you can buy the site through escrow. When using this service, the money is not be given to the seller until you confirm you have the domain name. This process can be a safety net until the transaction is complete. If you are a new buyer, the service can be valuable to you.
These are some ways you can ensure buying a domain name is smooth as possible. If you take the time to hire a professional or research thoroughly, you can buy the domain name you want without any problems.