HR management is a crucial part of the organization. When it comes to hiring new employees, recruiting, management, training, administrative work, or ensuring labor laws are rightly complied with, the HR processes play an important part in each firm. To make the process a bit easier, it has become important for the organization to invest in the right HR automation services. Mosaic HR automation software comes with pre-built features for all popular HR processes. Timesheet tracking, seamless employee onboarding, performance appraisals, managing employee files and documents, etc., are ready to go.
Recommended: What is HR Software and Why is it Useful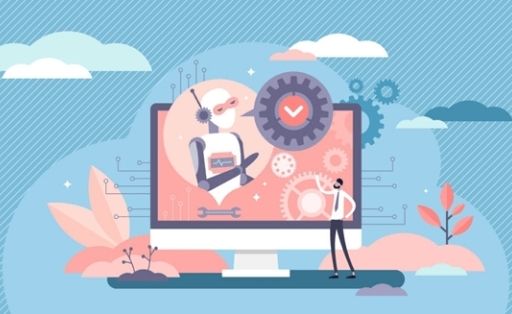 What's HR Automation?
Human Resources automation is a process to enhance the efficiency of the HR department just by freeing the employees from manual tasks, and making them focus on complex tasks like decision making & strategizing. When you automate standard & repetitive activities, your organizations will lower the time and cost that they spend on manual HR processing and planning.
Advantages of Automating HR Process
HR departments should modernize to stay competitive. The survey revealed that around 80% of the respondents think that their organization's lack of human resources skills was an important issue. Thus, organizations are redirecting several resources to improve the HR department. They have realized that an important aspect of modernization is HR automation. The human resources department has several roles, and manual administrative procedures ripe for automation.
Make Complex Tasks Simple
Complexity is one biggest enemy of HR personnel, particularly if your firm operates in one or more locations. Standardizing the HR processes decreases complexity and improves and streamlines the completion of the process. For instance, whenever you onboard any new employees, Mosaic HR automation services reduce steps to complete this process as employees fill out their forms digitally. Additionally, repetitive fields will be synced automatically over various documents, decreasing the chances of mistakes and errors.
Higher efficiency
Human Resources highly depend on the document-driven procedure. When performed manually, it will be repetitive, time-consuming, and inefficient. Paperwork will get "stuck" on a person's desk & errors are also common. HR automation digitizes almost all processes, increasing productivity & efficiency over various businesses. The organization then can focus higher energy on ensuring their HR teams are people's advocates. Also, they will be able to concentrate on culture building, practices, being the workplace champion, as well as communications expert. All these competencies are important for HR professional performance.
Setting Retirement Plans
Setting up retirement plans is simpler using HR automation software. It will do various things, but mainly, helps to offer different options & alternatives, it helps an employee to compare them and determine which way to take. Also, you can use and design the software to take certain specific things into account while putting together the retirement plan, modifying it to fit your needs.
Making use of the HR automation app for the retirement plans reduces employee time, hence they will be able to focus on what is very important — customers. Rather than repeatedly offering the same retirement plans or packages, the software can help your firm to realize which processes are highly popular or least popular, so they will be able to measure up one another. When the data is easily available, companies will improve & change the packages to help every employee.
Paper Reduction and Time Savings
Apart from ease, document HR automation is good for your office initiatives. With the documents digitized, free timesheet, toner and paper reduction will be significant and fast. Also, you will see huge time savings because of doing a fast search for the documents instead of digging through the filing cabinets—and remember where did you leave the important page. Time-off request automation is a good example of how you can reduce paperwork and ensure a smooth process. Businesses across the world have experienced amazing ROI with our document HR automation software.
Final Words
When HR personnel is drowning in the admin tasks, they do not have much time and forget to check out the new job candidates. It creates a negative hiring experience, irrespective of if they're hired or not. Hence, HR automation software gives them more time of getting back to the candidates & improve their experience. Furthermore, employees benefit from the self-service. For example, they get the leave requests & expense reports approved much faster and will keep proper track of the employee benefits.