Mordor Intelligence reports that North America has the largest share in the e-pharmacy market, which was worth $60,430.14 million last year. It also says that e-pharmacy has a moderately competitive landscape, with major players topping the market.
For pharmaceutical brands looking to grow, digital marketing presents promising technologies that can revolutionize your business. Quickly evolving innovations can address how well a brand markets itself and its speed of operations.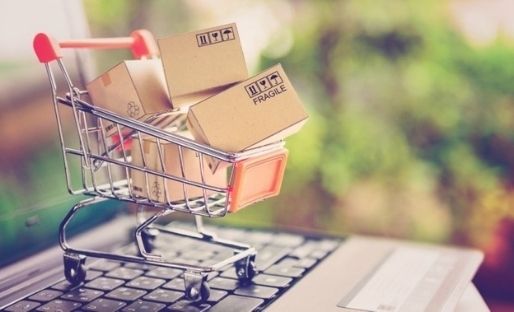 E-Commerce Services that Help Pharmaceutical Operations
Going into e-commerce introduces pharma brands to the work of growing their business online. Note, however, that e-commerce isn't just helpful to customers. It also presents unique opportunities to grow your professional network.
Drug Research
One such way that e-commerce is helpful can meet suppliers and connect with companies. When your company is visible online, other businesses will also become aware of it, giving you a chance to consider various options for potential partnerships.
This is especially helpful in drug research, where partnering with a trustworthy company is of utmost importance. The fight against cancer, in particular, requires well-performing, high-quality materials in the long process of developing drugs.
A stable online presence via e-commerce allows your business to partner with a renowned and reliable contract research organization (CRO). A trusted CRO can then provide kinome profiling and kinase screening, aiding in cancer research.
Digital Asset Management
An effective digital asset management tool puts your inventory in order, especially if your brand has physical stores and an e-commerce site. A central asset management system allows companies to quickly log and respond to customer demands with accurate information. This will minimize inventory errors and significantly speed up processes.
When choosing a tool, pay attention to user restrictions and the availability of tech support. This ensures that all your brand information and other sensitive data are secure in your chosen platform.
Investing in E-commerce to Grow Customer Base
In addition to more productive operations, e-commerce allows pharmaceutical brands to broaden their consumer base. With physical stores, you are limited only to customers within a specific area. E-commerce allows you to go beyond your immediate circle of patrons and make your products accessible to a larger market.
SEO Services
Before your brand gains a following, people have to find it first. Search engine optimization helps put you on the map by leading visitors to your pages through strategically placed keywords on your websites. This puts your page higher on search engine results.
Why is this important? 75% of people do not go beyond the first page of results when searching for something online. SEO allows customers to immediately find your page and give it a scroll to see if it has what they need. When they visit your website, make sure they can find substantial information about your brand and offerings.
Curated Online Content
Dropshipping platform Oberlo reports that 81% of consumers do prior research before making an online purchase. Your brand's online presence, then, is the perfect way to gain credibility with your new audience. As a pharmaceutical company, you must have professional, trustworthy content on your platforms that display your authority in the field.;
On your e-commerce site, always show complete and updated information on the drugs you're selling. Consumers will benefit from detailed explanations on the medicines they are purchasing. The more accurate the descriptions on your website, the more likely consumers are to trust your brand.
Personalized Customer Support
Consumers are particular about the convenience of your services. A pharmaceutical company should be prompt in responses and quick to address customer inquiries. Take a look at the channels that your brand uses to reach customers, and make sure that you are easy to reach in each one.
Since customer service representatives cannot be expected to man messaging apps 24/7, employ artificial intelligence to give your customers automated support. Chatbots can respond all day to address basic questions such as store hours and order statuses.
Make use of targeted email campaigns, too, to market your products and services. Analyze your customer base and give surveys to gain insight on what may interest or benefit them. Respond to their needs by providing useful medical information and relevant recommendations to lead them to your e-commerce site.
Personalized marketing makes you more trustworthy to your customers, which then increases loyalty.
Conclusion
Pharmaceutical brands have so much to gain from going into e-commerce. In this day and age, it isn't just a strategy but a must. By going into e-commerce, pharma businesses can streamline operations, reduce costs, and at the same time reach a greater number of people with their products.