Are you looking for a free photo collage maker to collect your memories in one photo? we are sharing some free photo collage maker for you.
A photo collage is a great way to tell a story. It is a good way of showcasing multiple photos into one card, and many people use it in a way to create something more creative rather than just showing a single image. If you have an interest in photography, a photo collage is an excellent way to create an exciting story without using any words quickly.
Many people that are new to creating a photo collage have trouble creating one. Some of them fear that their idea might not turn out the way it's supposed to be. Luckily, there are many free photo collage makers that you will find today. These photo collage makers can help turn your ideas into something better.
Recommended: Best Photo Editing Apps for Windows 10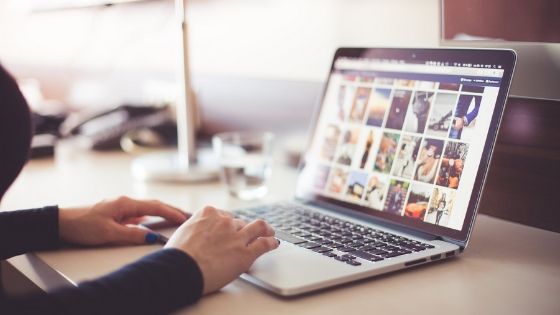 Free Photo Collage Maker
#1. Canva
If you're new to making a photo collage, Canva is a great application that you should start with. Even though many people mainly use it for photo-editing, it is still a good application for making a photo collage. It is a free photo collage maker that is very easy to use, and it allows you to choose different image templates and sizes.
To start making a collage, simple click the "Photo Collage" on the application and then choose your desired template. You can upload all the images that you want and rearrange all of them the way you want. You can add texts and other elements to your collage to turn them into something creative. It is free to download for iOS and Android mobile devices.
#2. Instagram Layout
If you didn't know that you can make a photo collage using Instagram, this is probably a great time to use it. It has a straightforward interface that allows you to make an image collage easily. It might not have as many collage making tools that other applications have, but it will enable you to create an impressive photo collage easily.
#3. PhotoGrid
If you want to have a fun experience while making a photo collage, you should try using PhotoGrid. It has many editing choices for you to choose from, and the application gives you access to over 300 layouts. PhotoGrid allows you to be creative in making a collage because it has a lot more features that you can use.
What makes PhotoGrid distinct from other photo editing applications is that you can choose an aspect ratio for your layout. This allows you to choose a layout format for the platform where you wish to post the collage. To make it even better, it has a scrapbook feature that allows you to set a background for your photo collage.
#4. Photovisi
If you're looking for a quick and easy way to create a photo collage, Photovisi might be the right web app for you. This web app has a simple and straightforward user interface, so whenever you want to create a photo collage, you can easily do so. This web app is free to use, but if you want to remove the watermark, you will have to pay $4.99 per month.
#5. Ribbet
Ribbet is a simple yet good photo editor that lets you create amazing and beautiful collages. It has an easy to use options that let you adjust different details in your image. It also allows you to organize all of your photos and projects into albums to make it easier to find them. It can be downloaded on both iOS and Android devices for free.
#6. Pic Jointer
Pic Jointer is one of the most used and highly-rated collage maker apps that you can find today. In Pic Jointer, you can edit all the different details in your image. It provides you with various tools that you might need to create an awesome photo collage. It is one of the very few collage makers that allows you to mirror your image.
Takeaway
Creating an excellent photo collage is more accessible now, thanks to these various photo collage makers. If you want to try making one, you can use the free apps mentioned above. Try them out and create the best photo collage ever.