In the modern world, technology has become intertwined with everything we do. From the phones in our pockets to the laptops we use to send our emails, the growth of technology isn't going to stop anytime soon. As a matter of fact, technology's advancement has led to all sorts of items joining the internet to record data for devices outside of the general idea of technology.
These massive leaps in technology bring about a major concern, though, and that concern is how you keep all of the devices you have on the network safe. Hackers are always finding new and inventive ways to get their grimey hands on your information through devices connected to your network, and that doesn't just mean accessing a computer from a phoney link in an email. We're talking about the potential for hackers to attack you from anywhere, like smart devices, your phone, and air tag, or even the elevator used to get people from the top to the bottom of your building. So how are people and companies fighting back against hackers? With Endpoint Security.
Getting your hands on enterprise-grade endpoint security can help keep all the devices connected to your network safe through data encryption, but only if you take the necessary steps to ensure they are protected. To get the most out of your endpoint security platform, we're going to go over a few key details of setting that protection.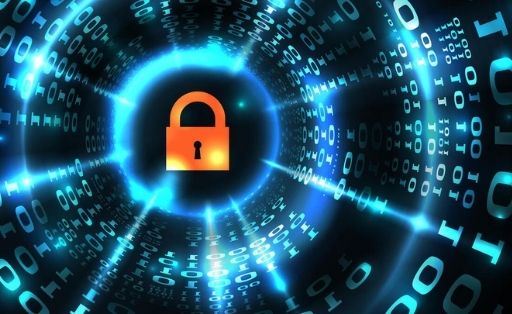 Understand Your Devices on the Network
First thing is first, you need to know what devices are connected to your network. Everything that employees use should be included with this list. Laptops, tablets, desktops, and phones, should all be the first items on your list, as they will most likely account for the majority of your technology that needs to be protected.
Don't forget to add any items that might be included in your protection protocol, and this includes software you are using for business purposes. All of these items need to be accounted for so the proper endpoint encryption can be placed on the items without hindering their ability to get the job done. Knowing the ways that data goes in and out of your company through what devices are key to making sure your endpoint encryption actually keeps you safe.
Know Your Network Needs: Cloud, Hybrid, Static
The next major player in picking your endpoint security is understanding the type of network you operate in. Is your business based purely on the cloud? Can people access their workstations through their home network? Is everything only functioning inside of itself without 3rd party software or storage? Understanding exactly what type of network you have will help you determine whether the security software in question can actually meet your needs. If the security software can't protect your entire system, it's not going to actually keep the company protected the way it needs to.
Think of IoT Devices
Another major factor to consider is IoT devices you connect to your network. Normally, IoT devices don't create data or information without being attached to the internet, but once they are attached, it can be a new gateway into your network. Now, most IoT devices are built using the NIST Interagency/Internal Report 8259 framework, so IoT devices are built to allow security platforms to encrypt the information. That's a good thing for people using IoT devices to collect data on their devices, as it allows them to collect data while linking the device with the security platform. With that being said, older IoT devices might not be built to this standard, so knowing if they can connect to the security platform is a must. If they can't it can leave an access point for attackers to connect to your network without you even knowing.
Endpoint Protection is a Must for the Modern Business
There really isn't a way to avoid using technology in business these days. From basic data storage to fully functional intranet systems, technology is at the forefront of business and isn't going anywhere. The means of making sure your network is secure from attackers is more than it ever has been, and will only continue to grow alongside the exponential growth of technology. So, when you go to set up your Endpoint Security system, make sure it can work with your business technology profile, so you can keep your company, devices and employees safe while working online.